3 crore poor became 'lakhpatis' through Awas Yojana scheme, says Modi
3 min read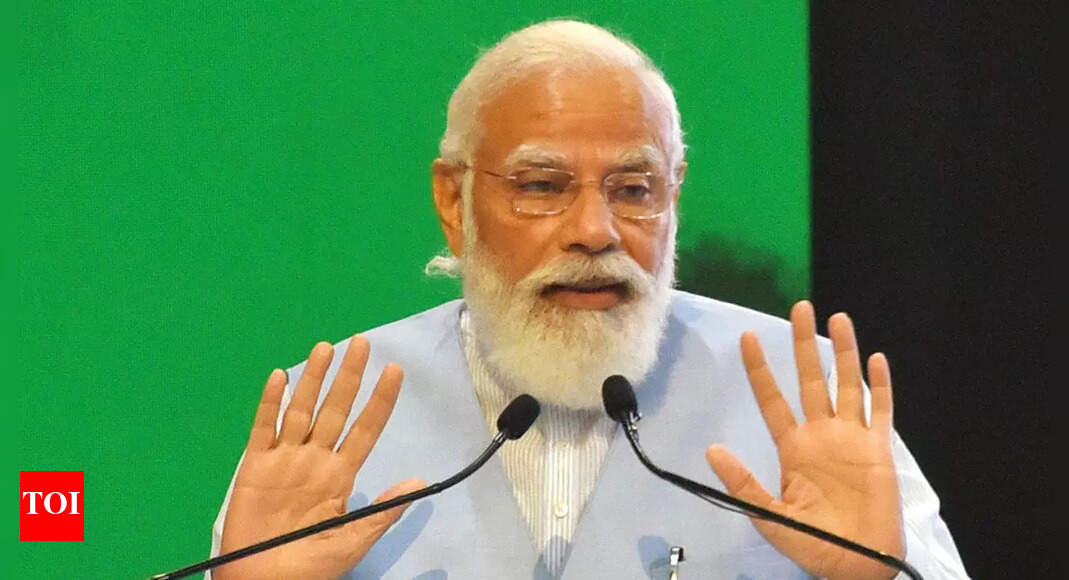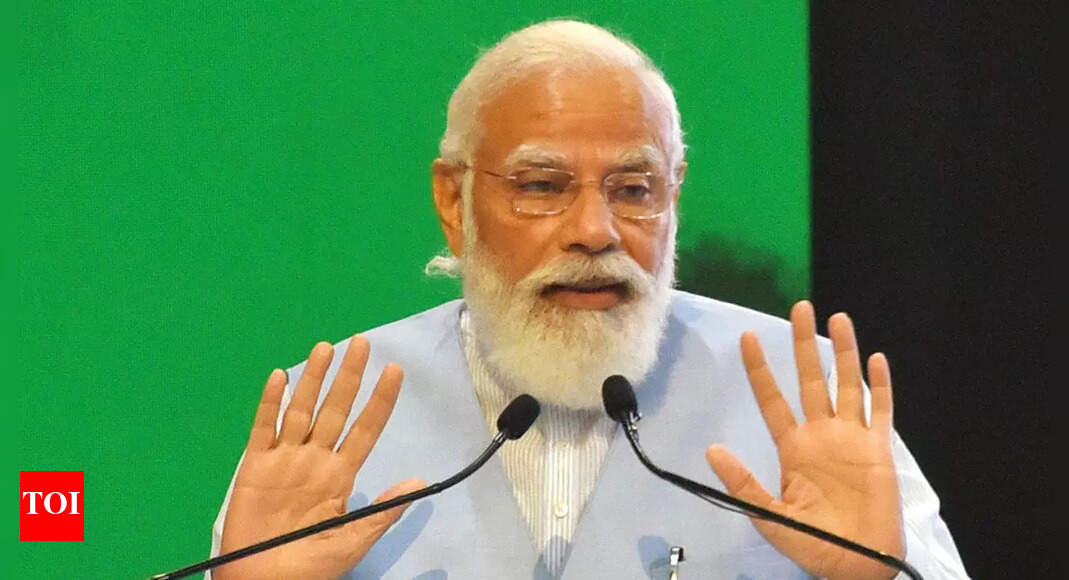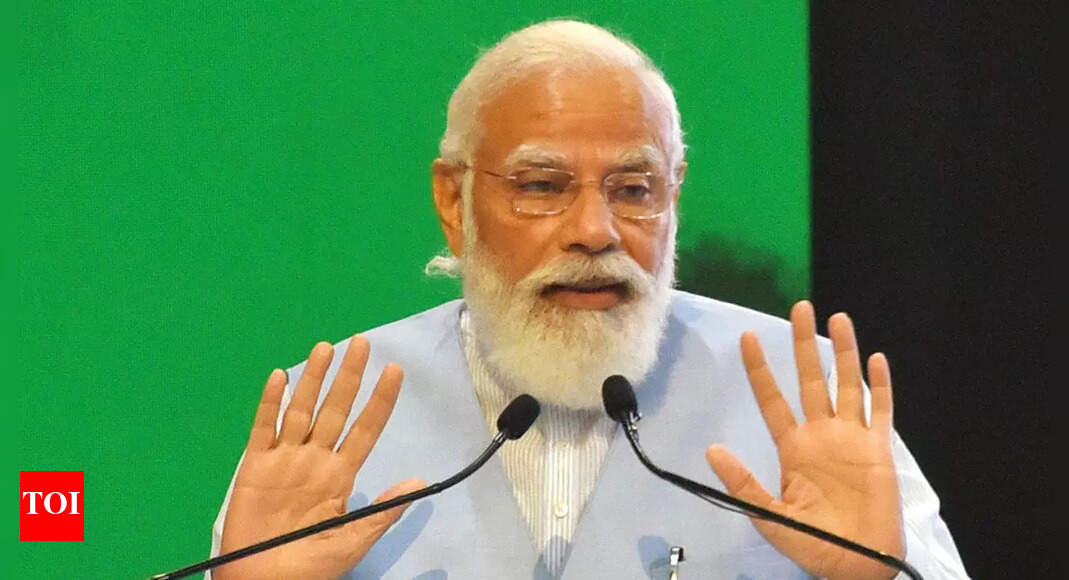 LUCKNOW: Prime Minister Narendra Modi on Tuesday said his government enabled at least 3crore poor of India to become 'lakhpatis' (millionaires) through seamless implementation of PM Awas Yojana (PMAY) scheme, envisaging a grant up to Rs 2.5 lakh to each beneficiary.
Modi made the statement while speaking at the inauguration of '[email protected] — New Urban India: Transforming Urban Landscape' Conference-cum-Expo organized in the state capital. "Some people always question me on what I did for the people. The 3crore poor who benefited from PMAY scheme have indeed become lakhpatis," he said.
PM's assertion was seen as a stern counter to political adversaries who have been training their guns at the Centre and BJP-ruled states on development.
"I know the big opponents who spend their energy day and night opposing us, they are going to further attack us after hearing this speech of mine," Modi said after digitally transferring keys to 75,000 beneficiaries of PMAY houses in the state and virtually interacting with some of them.
He said, under PMAY (Urban) alone around Rs 1 lakh crore have been given as a grant to beneficiaries. Terming the poor who lived in shanties as his 'parivar' (family) and 'saathis' (companions), Modi said, his government has fulfilled their "biggest dream of life".
Modi, at the same time, unleashed a scathing attack on previous Congress-led UPA government and former SP government in UP for poor implementation of housing schemes for poor. He said, during UPA rule barely 13lakh houses received sanction, of which only 8 lakh were constructed. "But since 2014, more than 1.13crore houses have been constructed for the poor. Of this 50 lakh have been constructed and allotted to beneficiaries. One can see the difference," he observed.
The PM also slammed the previous government for not framing a concrete housing policy for the poor, while constructing pigeonhole units of 15 sqmt for them. He said, his government ensured a specific policy and kept a benchmark of 22 sqmt as minimum size of a housing unit under PMAY. "Moreover, our government ensured transparency while transferring grants directly to bank accounts of beneficiaries," said the PM.
Modi also accused the previous Akhilesh Yadav government of indulging in "politics over urban planning" and creating obstacles to the flagship scheme. He said funds were provided by the Centre, but the government in power before 2017, sanctioned only 18,000 houses under PMAY and did not construct even 18 houses. "Even power supply was turned into a political tool for benefit of a few and construction of roads was a matter of "sifarish" (recommendation)," he said.
In contrast, Modi said, the Yogi Adityanath government provided 9 lakh units in the cities and another 14 lakh are under-construction. "People will have to consider the change after 2017 in Uttar Pradesh," Modi said, in his public outreach ahead of assembly polls next few year. "These houses have electricity, toilets, gas connection and water. Greh Pravesh bhi puri khushi ke saath aan baan ke saath hoga," he said.
The PM further stressed his government took up the cause of urban middle class by bringing laws like Real Estate Regulatory Act (RERA) to weed out corruption from the housing sector. He also mentioned the model tenancy act adopted by the UP government that established better coordination between landlord and tenant.