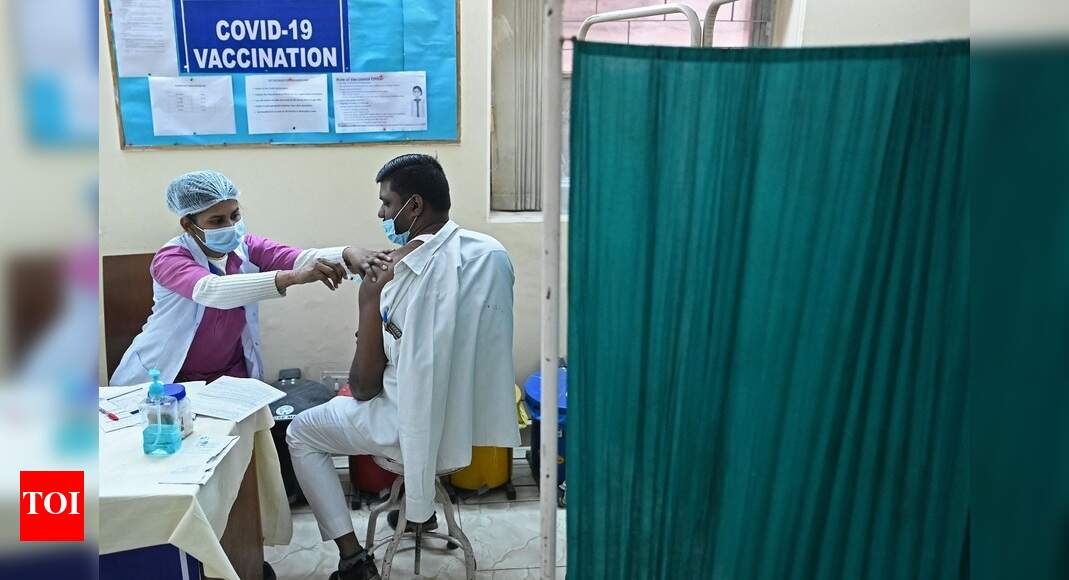 NEW DELHI: India has vaccinated around 42% of registered frontline workers with the first dose of Covid-19 jabs with nine states achieving a more than 60% coverage since February 2, when inoculation of this category was initiated.
Among healthcare workers who have completed four weeks since receiving the first dose of vaccines, 62% had been given the second shot till Tuesday, official data shows. India's vaccination programme began on January 16. With close to 1.2 crore vaccine doses administered till Tuesday evening through more than 2.5 lakh sessions, 64.7 lakh health and over 41.1 lakh frontline workers received the first shots.
Besides, around 13.2 lakh health workers received the second dose of the jabs. Among the better performers are 10 states and Union territories, including Himachal Pradesh, Ladakh, Telangana, Gujarat and Tripura, that have vaccinated over 75% of eligible health workers with the second dose.