Fuel price surge adds to inflationary pressure for companies, consumers
3 min read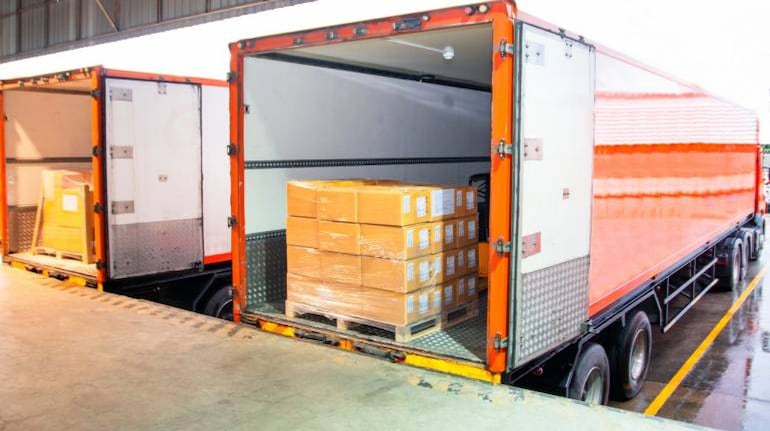 Fuel prices rose for the fourth day in a row on October 8, exerting inflationary pressure on commodities and transportation costs, hurting companies and consumers.
A litre of diesel in Mumbai was 78 paisa shy of the century mark and petrol was inching closer to Rs 110 as on October 8. On January 1, 2021 a litre of diesel was priced at Rs 80.47 while petrol was Rs 90.34 per litre in Mumbai.
In addition to increases in the prices of steel, copper, rubber, and rare earth metals, there has been a steady increase in transportation costs over recent weeks. Because of strong demand, transporters have passed on the higher costs to customers.
Over the past week, truck rentals have gone up by 1.5-2 percent.
SP Singh, senior fellow at the Indian Foundation of Transport Research and Training, said: "There is brisk demand for cargo vehicles across the country due to the festival season. Factory gate despatches were buoyant last month. Therefore, fleet owners are able to pass on increased fuel cost comfortably. The increase, in fact, has been more than the increase in variable operating cost in the last eight days."
On October 8, the Reserve Bank of India )RBI) lowered its FY22 consumer price index (CPI) Inflation target to 5.3 percent from the earlier 5.7 percent. It also saw July-September CPI inflation at 5.1 percent compared to the 5.9 percent earlier. The October-December CPI Inflation is estimated at 4.5 percent compared to the 5.3 percent earlier.
High frequency indicators suggest economic activity has gained momentum, the central bank said. Core inflation remains sticky. "Growth impulses are strengthening, inflation trajectory is more favourable than expected. Pent-up demand, festival season should boost urban demand. Recovery in demand gathered pace in August-September. Pick-up in import of capital goods point to some recovery in activity," governor Shaktkanta Das noted.
Truck rentals in September and October have already gone past the pre-COVID-19 level of the September-October 2019 period with expectations that the second half of the year will witness consolidation in truck freight at full truck load and retail freight rates level.
Companies operating in the packaged consumer goods segment are battling inflation on all fronts, right from packaging costs to raw material and the jump in fuel prices has only added to their woes.
Input costs surge
According to RS Sodhi, managing director of the Gujarat Cooperative Milk Marketing Federation which owns Amul, the company has witnessed an 80 percent jump in natural gas prices besides the fuel price hikes.
"We are facing a lot of pressure because of the increase in input costs. If we compare with last year, all our input costs have jumped by 35 percent," he added.
Dairy companies and cooperatives such as Amul, Mother Dairy and Gokul have hiked milk prices. The average truck fleet utilisation level, which had plummeted during the peak of the lockdown last year, has picked up since June this year due to higher economic activity.
Umesh Revankar, vice chairman and managing director of Shriram Transport Finance Company, said: "Freight rates have increased commensurate with the rise in fuel price. The transporters are not impacted as generally they have clauses in contracts to get increased prices from shippers. In case of perishable goods, it gets passed on to the end-consumer, leading to inflation.
Fuel price hikes also have a direct impact on logistics and e-commerce companies.
"Typically, transportation costs account for roughly 30 percent of total expenses, but can reach up to 50 percent if fuel prices continue with this upward trend," said a spokesperson for logistics solutions company Ecom Express.
"The constant increase in fuel prices proves to be a major headwind for us as they impact network costs as well. All these ultimately trickle down to the end customers. In such a scenario, in case this trend is not curbed, this will impact the market at large," he added.
Companies are taking initiatives to stem the rising costs. According to P.C Musthafa, chief executive officer of iD Fresh Foods, the company so far has not passed on any costs to the consumer and absorbed them through higher operational efficiencies and optimising transport, logistics and freight costs.
Ecom Express, too, is trying to absorb the costs by making its supply chain more efficient through an Artificial Intelligence-powered allocation system, data intelligence, dynamic route planning and so on.