Adaptability is key as Patel impresses with smarts and skills
2 min read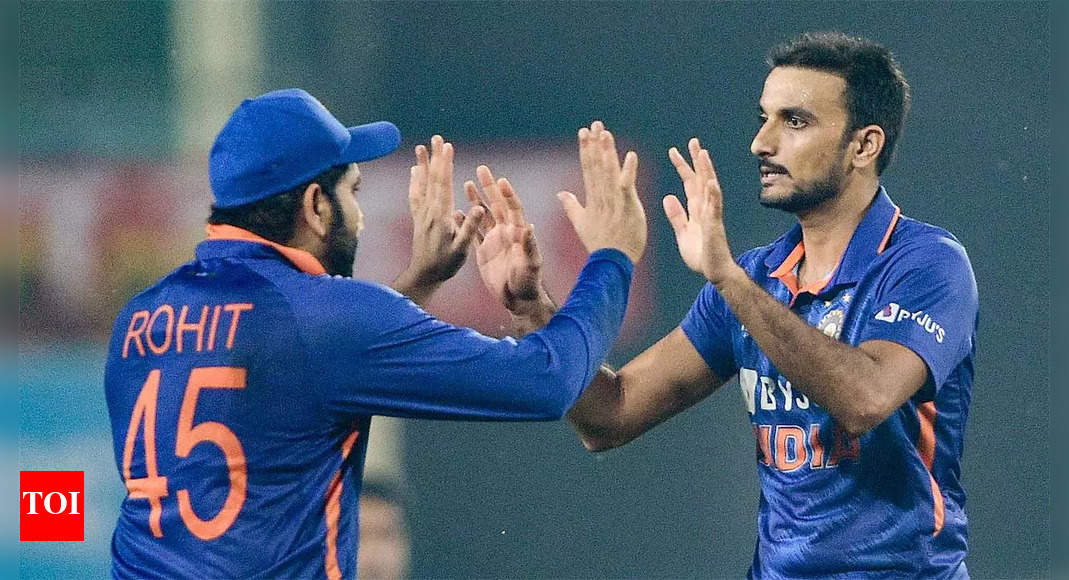 Harshal Patel may not be too naturally gifted but what is clear after his Player of the Match performance in his debut match in Ranchi is that the Haryana guy is certainly smart. The right-arm medium pacer knows his limitations and is patient enough to work on his abilities rather than harping on what he lacks.
"For me it was the ability to differentiate between my skillset and the things that I could not do, things that my skillset or talent wouldn't allow me to do. You need to keep working on that and make it so good that even with limited skill or limited options, you can make it work," Harshal said after the second T20I.
"Obviously, being a fast bowler, you want to bowl fast. But then I realized my speed ceiling is probably 135kph. If I'm bowling really well, in very good rhythm, I can probably clock close to 140kph. But I will never be able to bowl consistently at higher than 140. That's something I realized and started working on other things, other skills that I needed to do well at this level."
At close to 31 years of age, Patel became the sixth oldest debutant for Team India in the shortest format of the game, but made an instant impact His Purple Cap-winning IPL performance with 32 wickets from 15 matches earlier this year meant he was already knocking on the door. A chance injury to his RCB teammate Mohammed Siraj in the first T20 in Jaipur proved to be the boon for Patel, who returned with 2-25 from his quota of four overs in the second game.
"It took some time (the India debut) but I don't have any regret. I am very happy that I could implement the things I learnt in domestic cricket over 9-10 years. I couldn't have asked for a better debut," Harshal said after the match during a conversation with teammate Yuzvendra Chahal.
Happy to get his maiden India cap from Ajit Agarkar, Harshal learnt that one of the skills he's known for – the yorker – was not going to work due to the heavy dew.
He relied on his other skills to deliver the goods. "My main weapon in the death overs was gone. But I knew how to adapt to the situation. I wanted batters to hit to the square boundaries. It worked," he said.