Armyman walking from Rameswaram to Ayodhya to create Covid-19 vaccination awareness
1 min read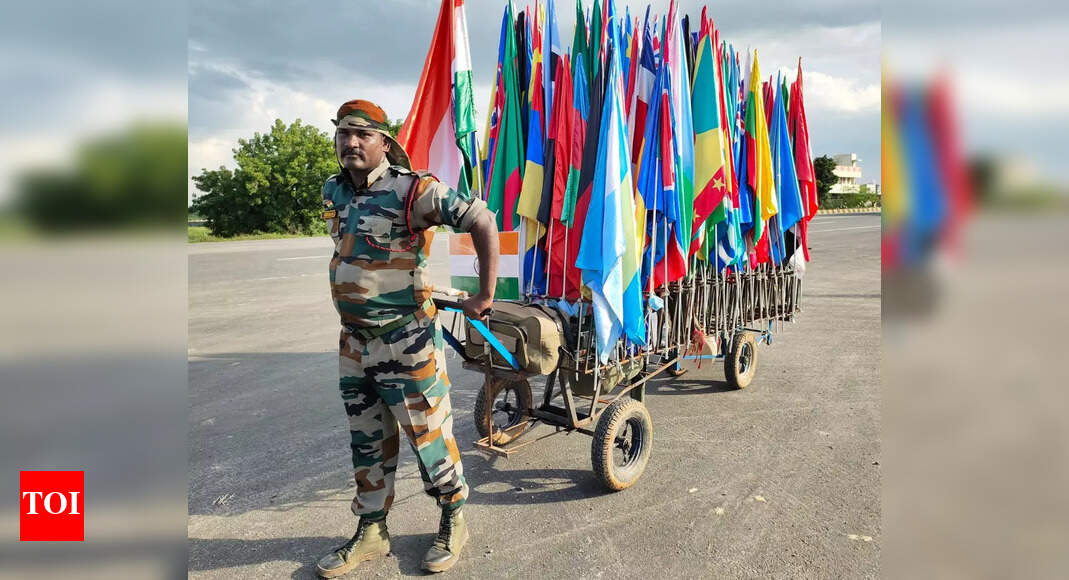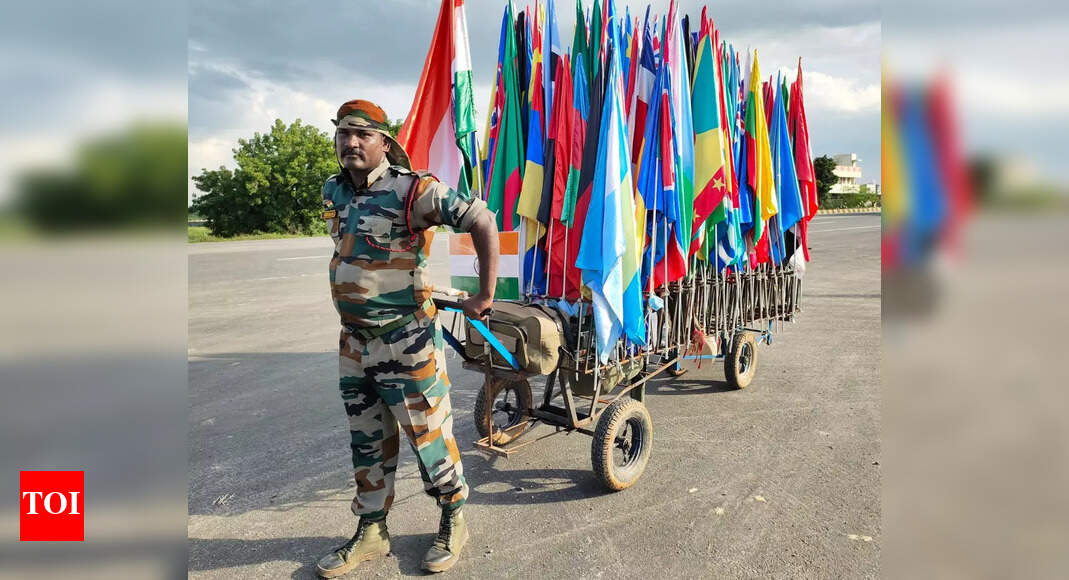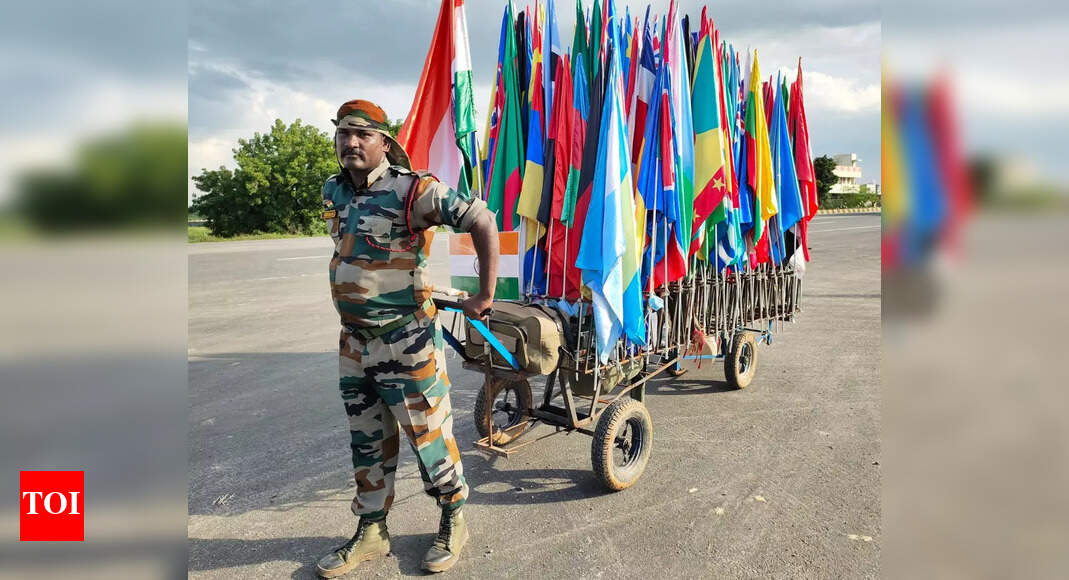 TRICHY: A 33-year-old armyman, who is taking out a walkathon from Rameswaram in Tamil Nadu to Ayodhya in Uttar Pradesh for promoting awareness on Covid-19 vaccination, reached Trichy on Friday. He is expected to complete his 2,800km journey on foot by February 2022.
S Balamurugan, a rifleman attached to the 31 Assam Rifles, said he launched his walkathon from Pamban bridge in Rameswaram on October 16. Balamurugan, who hails from Sivaganga district, wants to complete his journey near Sarayu bridge in Ayodhya.
After obtaining permission from his higher officials, Balamurugan is carrying a four-wheeler pushcart that has national flags of 197 countries. Balamurugan said that his walkathon was to thank the frontline workers still fighting against the pandemic across the globe. "People should develop a helping tendency. As we have not defeated the virus completely, mask is mandatory, and all the eligible population must complete their vaccination status. I will raise awareness throughout my journey," Balamurugan told TOI in Trichy.
Due to the active northeast monsoon, Balamurugan's scheduled journey was delayed by a week. He has planned to cover 25-30 km per day as pulling the pushcart is difficult. The pushcart has a lit oil lamp in memory of people who lost their lives in the pandemic.