As polls come closer, UP witnesses a season of shifting loyalties
3 min read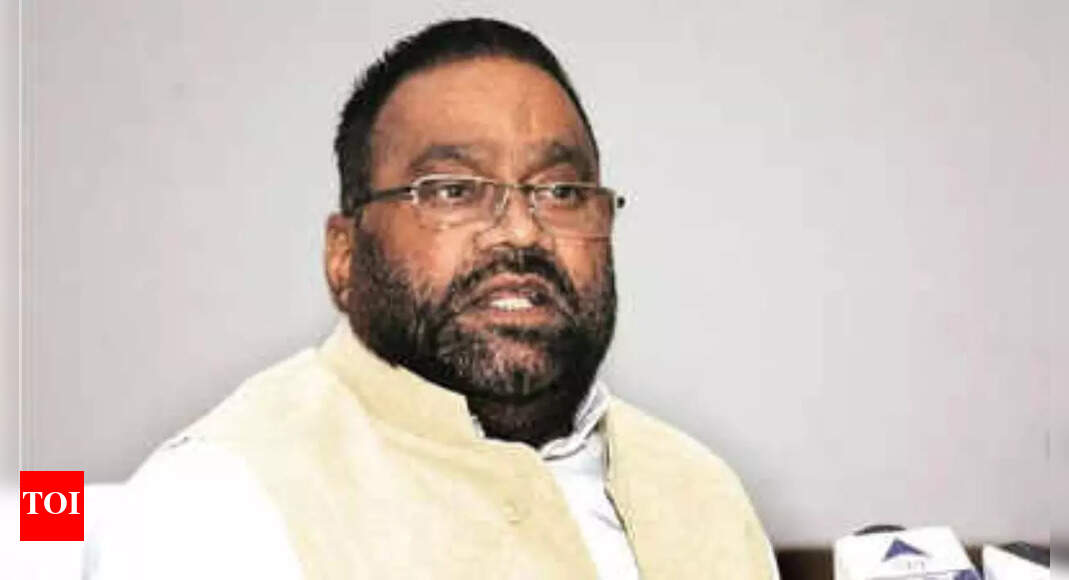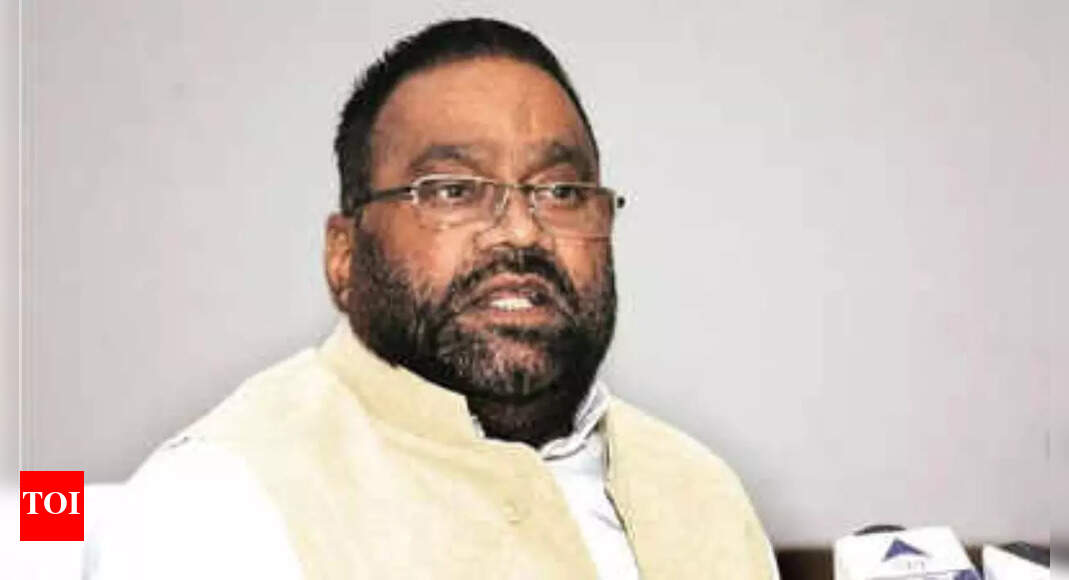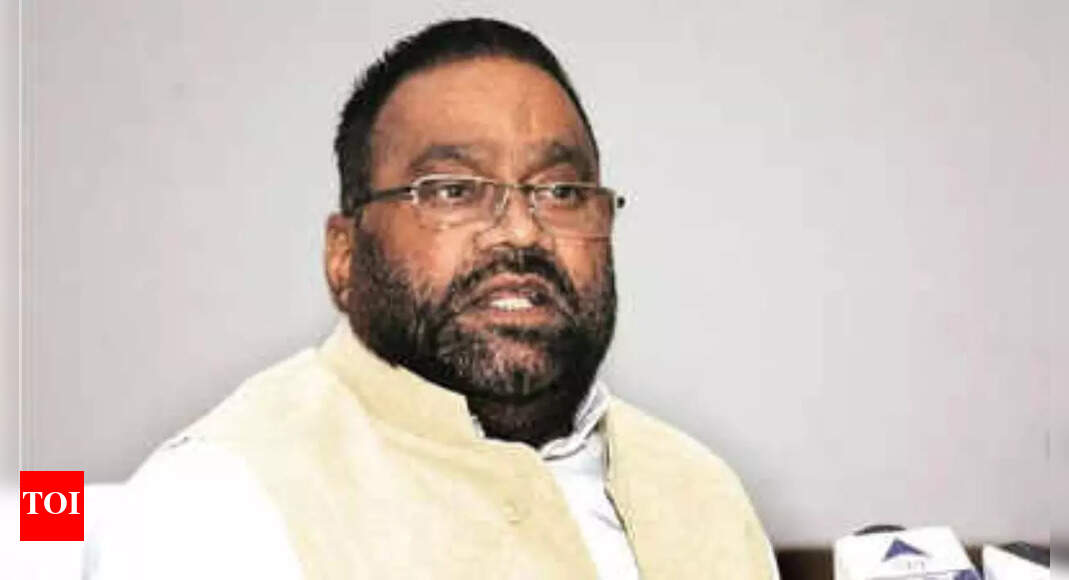 NEW DELHI: Former Uttar Pradesh minister Swami Prasad Maurya's moves along with some of his close associates have added colour to the crucial assembly elections which now appear a much closer affair to a few months earlier, when many believed that the BJP was set to repeat its stellar performance of 2017.
However, Maurya and the MLAs close to him are not the only ones who have changed or are at the verge of changing their political affliation as the polls come closer. Along with a cold winter, Uttar Pradesh is also experiencing a season of shifting political loyalties ahead of state polls next month.
Here is a look at the cross-overs and acquisitions taking place in UP politics:
1) Samajwadi Party: At the moment, the Samajwadi Party appears to be biggest beneficiary as several turncoats seem to be lining for it. Congress leader Imran Masood, who is active in the Saharanpur area, has joined the Akhilesh Yadav-led party.
However, what garnered more headlines is the possibility of Swami Prasad Maurya, a member of Yogi Adityanath's cabinet, hopping over. Akhilesh Yadav has been quick to post pictures of himself standing with Maurya. After Maurya, two more BJP ministers- Dara Singh Chauhan and Dharam Singh Saini also resigned from the Yogi government.
Significantly, Maurya had switched to the BJP from the Mayawati-led Bahujan Samaj Party just before the last assembly elections.
Some other leaders have also resigned from the BJP and there is speculation that they too could be joining the SP.
Shikohabad BJP MLA Mukesh Verma resigned from the primary membership of the party. Avtar Singh Bhadana, Brijesh Kumar Prajapati, Roshan Lal Varma, Bhagwati Sagar and Vinay Shakya are the other five other leaders who quit the BJP in the last 36 hours.
The Samajwadi Party has changed strategy after losing to BJP at the hustings despite tie-ups with formidable parties like the BSP and Congress in the past. It is focussing on leaders with local or regional clout and the new joinees seem in line with the strategy.
सामाजिक न्याय और समता-समानता की लड़ाई लड़ने वाले लोकप्रिय नेता श्री स्वामी प्रसाद मौर्या जी एवं उनके साथ आने वाले अ… https://t.co/evoD99iw33

— Akhilesh Yadav (@yadavakhilesh) 1641890673000
2) BJP: It is rare for a party to appear favourite, even if it is a tight contest, when three of its ministers have left within a few hours.
However the BJP, powered by Prime Minister Narendra Modi and chief minister Yogi Adityanath's popularity, finds itself in a position where it can still win the race. That the party won over 300 seats in the last election is a matter of comfort.
To counter the exits, it has its own list of new joinees as well. One of these is SP MLA from Sirsaganj in Firozabad, Hari Om Yadav. Congress MLA from Behat, Naresh Saini, is another important name on the list.
Earlier, the party had also got Congress's Brahmin face Jitin Prasada into its fold. However, the BJP's West Bengal campaign demonstrated that defections may not always lead to victory.
3) BSP: The BSP, once a dominant political entity, is being noticed more for the low-decibel level of its campaign this time. However, that has not stopped the party from attracting formidable political leaders.
According to reports, former UP home minister S Saiduzzaman's son Salman Saeed joined BSP on January 12, switching over form the Congress. Former Congress and now SP leader Imran Masood's brother Noaman Masood also joined BSP from RLD. "The party has fielded him from Gangoh constituency," BSP chief Mayawati tweeted.
1. मुजफ्फरनगर जिले के यूपी के पूर्व गृहमंत्री रहे श्री सईदुज़्ज़माँ के बेटे श्री सलमान सईद ने कल दिनांक 12 जनवरी को… https://t.co/Y4Pf8eVfc9

— Mayawati (@Mayawati) 1642045616000
4) Congress: The Congress is trying a women-centric campaign in Uttar Pradesh. Priyanka Gandhi is spending considerable time in the state. Lack of ground level organisation, however, has ensured that the party continues to be a marginal player. Despite the odds, the Congress has also managed to attract leaders with local-level clout in some areas. Last month, the state Congress announced that several SP leaders had entered its fold in Lucknow.
5) RLD: The western UP-based Rashtriya Lok Dal hopes to gain from the disaffection in sections of the farming community after the protests last year. The Jayant Chaudhary-led party has tied up with Samajwadi Party. Important among its new members is veteran politican Avtar Singh Bhadana who was a BJP MLA earlier. The party has fielded Bhadana from Jewar, according to a list of candidates released on Thursday.