At the inauguration of India's longest e-way, PM launches into SP
3 min read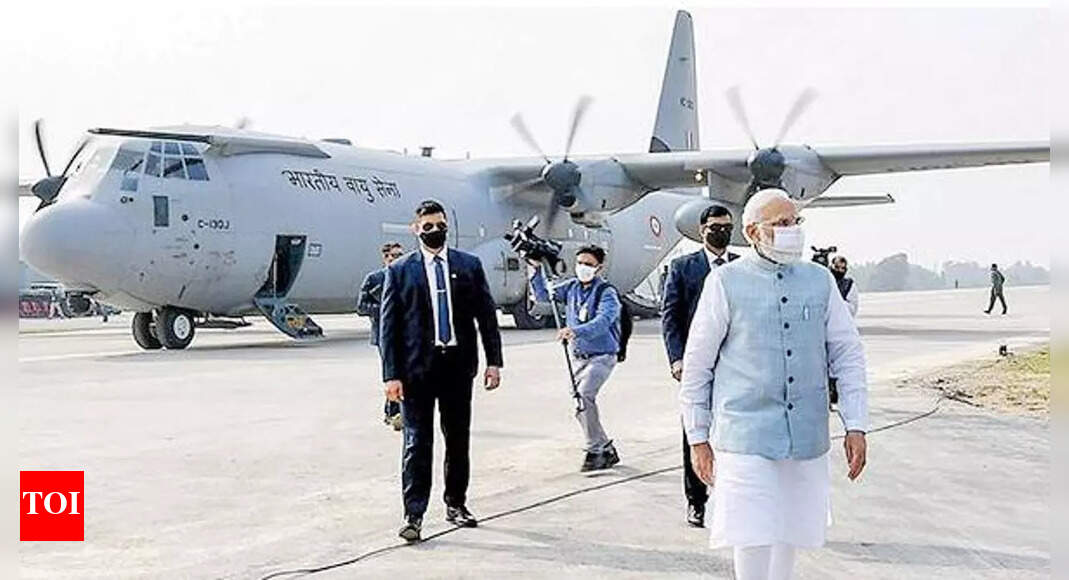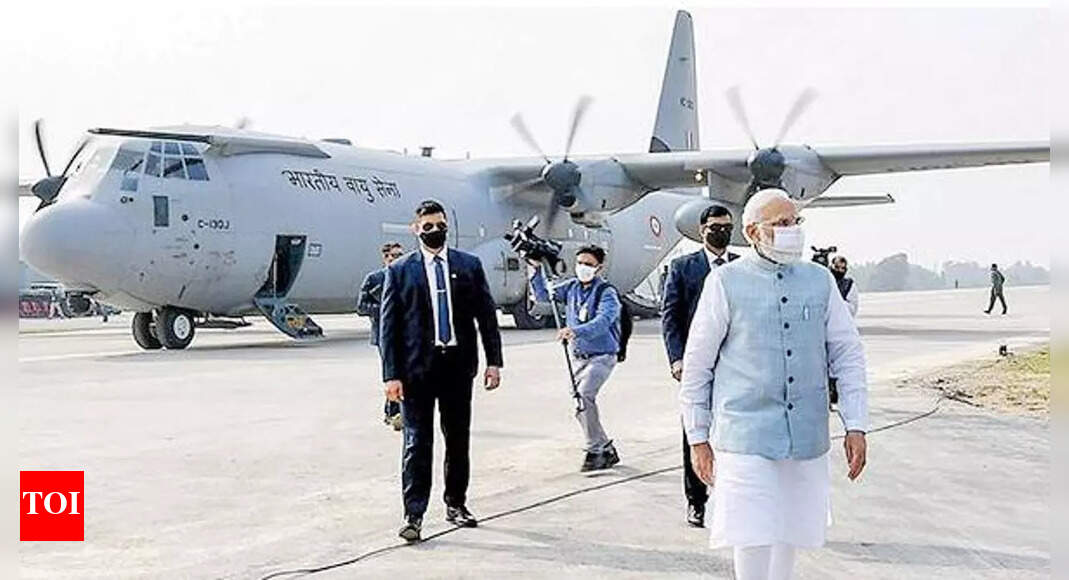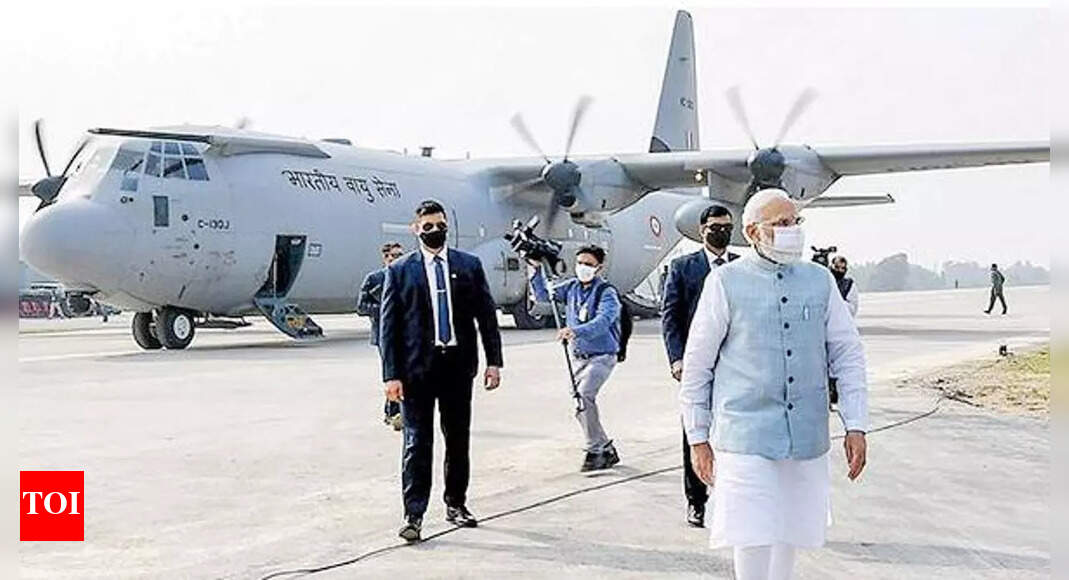 NEW DELHI: PM Narendra Modi landed on the 341-km-long Purvanchal Expressway in UP's Sultanpur on Tuesday with a runway of allegations and barbs at Akhilesh Yadav's Samajwadi Party, including how leaders of the erstwhile UP government didn't want to be seen by his side "for fear of losing their vote bank" but ended up handing the state itself to the "mafia" and "poverty".
Modi was addressing a rally in Sultampur after the inauguration of India's longest expressway, where he himself landed in a military transport aircraft on a 3.2-km stretch developed as an emergency air strip for IAF. The expressway begins from Chandsarai village on the outskirts of Lucknow and ends at Hadairia village on NH-31 in Ghazipur district. It cuts across nine districts, including Ayodhya, Amethi and Azamgarh.
Modi said whenever he visited the state during SP's stint in government, the party leadership would "vanish" after completing the formality of "receiving" him. "Unko itni sharam aati thi….kaam ka hisaab dene ke liye unke pass kuch tha hi nahi (they were ashamed…they didn't have anything to show in the name of work)."
The PM said UP had been subjected to "punishment" under SP's governance. "Akhir UP ko kis baat ki saja di ja rahi thi (why was UP being punished)?" he said, recounting how one of the first tasks he undertook after becoming PM was to delve deep into the causes of the state's backwardness and initiating a series of remedies.
"Our efforts included providing houses, toilets and electricity. But the state government did not help me and continued to do injustice to the people," he said.
Referring to the Purvanchal Expressway as the route to a brighter future for UP, Modi said he couldn't have imagined he would land in a helicopter on the same expressway whose foundation stone he had laid three years ago. "It is an expressway to development of a new UP, a reflection of modernised facilities and a certification of turning sankalp (resolve) into siddhi (accomplishment)," he said after inaugurating India's longest functional expressway.
Modi said the BJP government's development plans for UP were not just for five years but the entire decade.
While lauding CM Yogi Adityanath and his team for the completion of the expressway, the PM also had a word of gratitude for the farmers whose land was acquired for the project.
Taking a swipe at Congress and SP for their reliance on dynasties, Modi said both Delhi and Lucknow were largely dominated by such "parivarwadis".
"Their partnership kept trampling the aspirations of the people of UP. But the people of UP have banished such people forever to keep the development trajectory intact," he said, highlighting why Yogi was elected in 2017 while he got a second stint as PM.
The PM's reference to SP's alleged fear of losing its vote bank is being seen as an indication of BJP lending traction to a potential bipolar electoral contest with the SP, which is markedly backed by minorities and OBCs, mainly the Yadavs.