Bhediya' 1st look resemblances THIS thriller
2 min read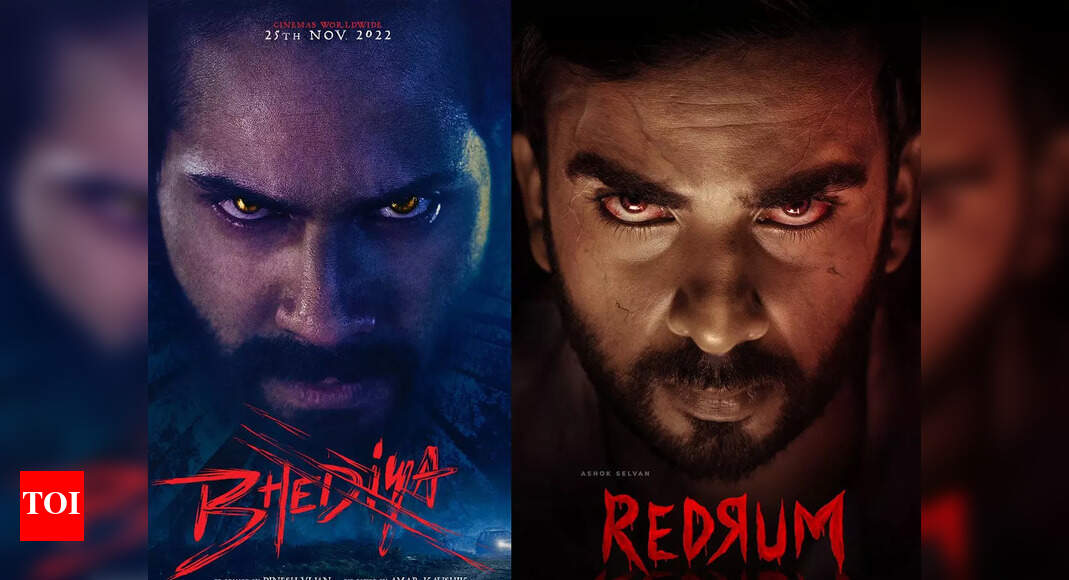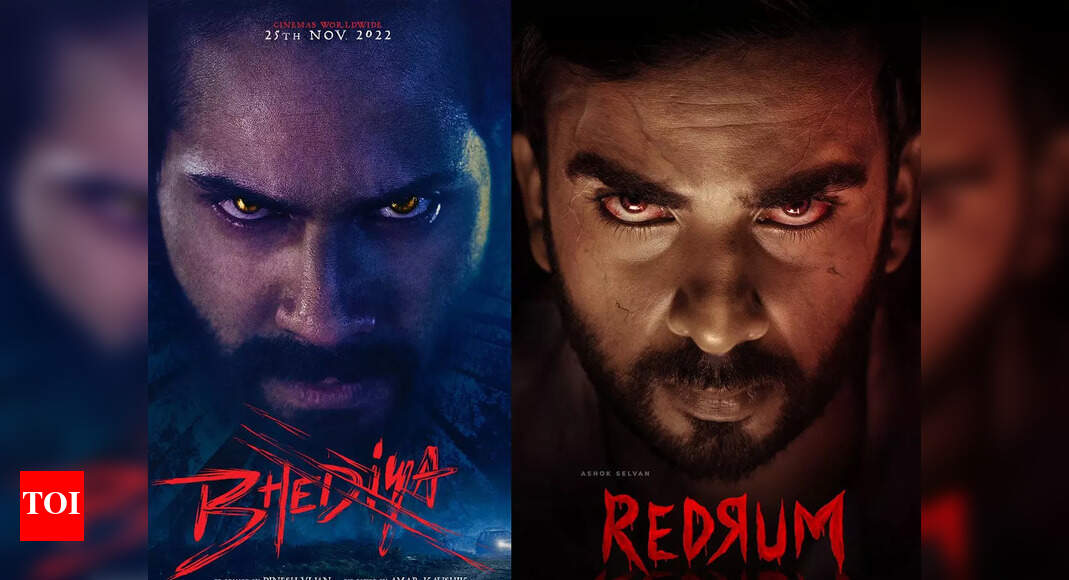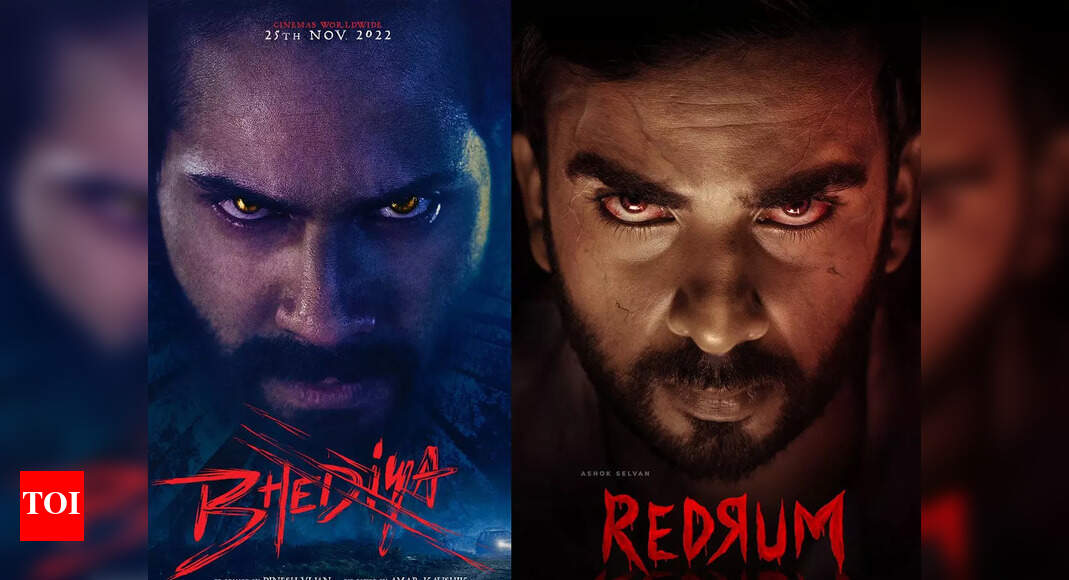 It may not be a full moon tonight, but Varun Dhawan snuck out of the woods to give fans a first glimpse of his upcoming film 'Bhediya'.
The poster shows Varun in a rugged and dishevelled look and staring intensely with hungry golden eyes. Keeping up with the werewolf theme, the poster even features the title 'Bhediya' written in blood-red scratched out with claw marks.

Interestingly, among the many tweets was one that showed just how similar the poster of the 2022 film was to a 2018 Bollywood thriller. "Hmmm… #Bhediya is more Behroopiya…?" the tweet read that showed the spitting resemblance Dhawan's poster bore to the thriller 'Redrum' starring Vibhav Roy in the lead.
While both posters feature close-up shots of the leading man with golden eyes and the titles in blood red, they both have very different plots.
'Bhediya' is an upcoming comedy-horror movie that will hit the big screen on November 25, 2022. 'Redrum', on the other hand, is a thriller about the rise and fall of a singing sensation owing to his drug addiction.

Speaking about the upcoming film that will reportedly see Varun as a werewolf, director Amar Kaushik said, "'Bhediya' is a tale filled with awe-inspiring imagery. Each and every member of the cast and crew knew that we were crafting something very special. It's not just the path-breaking VFX; the film is a feast for the eyes in every aspect possible."

The effects studio behind Marvel's Emmy-nominated 'WandaVision', 'Mortal Kombat', 'Hellboy' and 'Ad Astra' will bring 'Bhediya' to life.