Big Interview! Dia Mirza: Avyaan taught me mindfulness
8 min read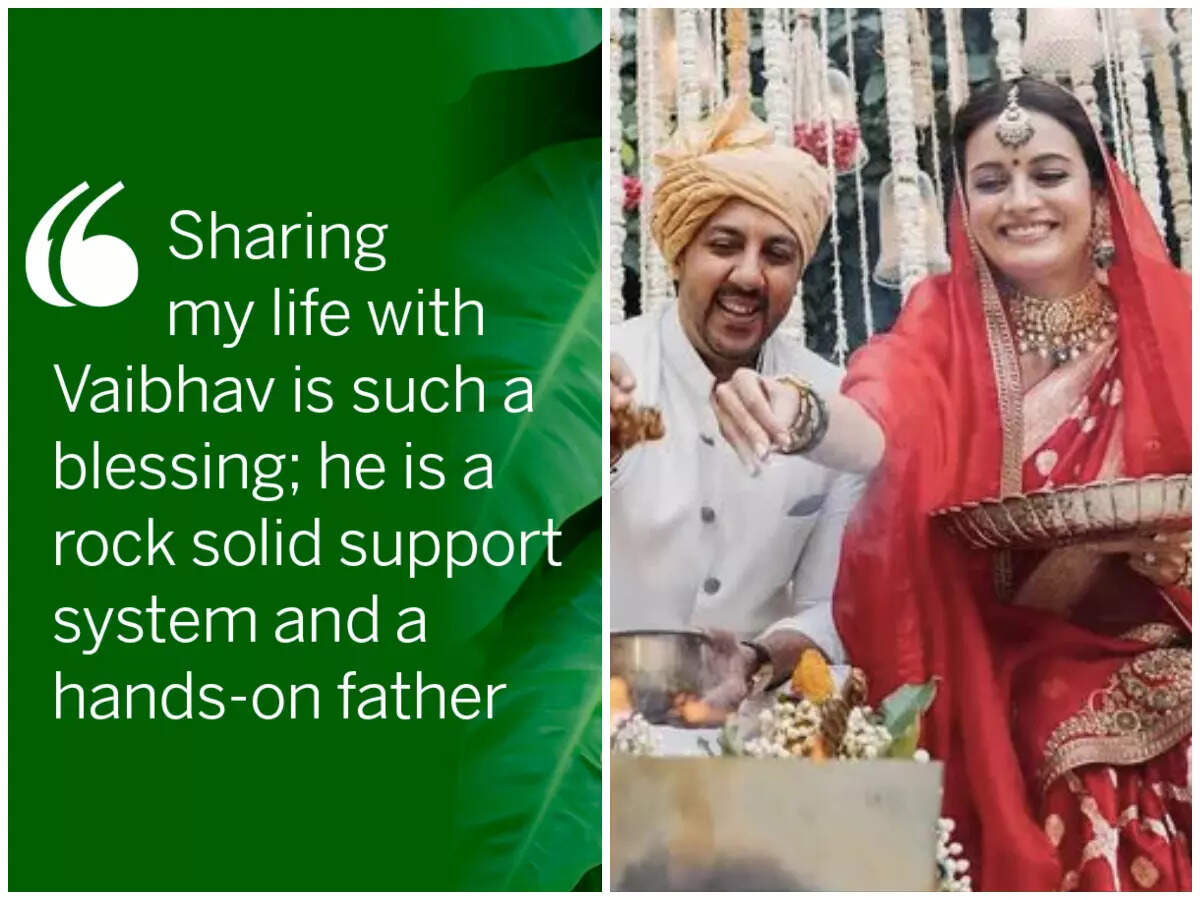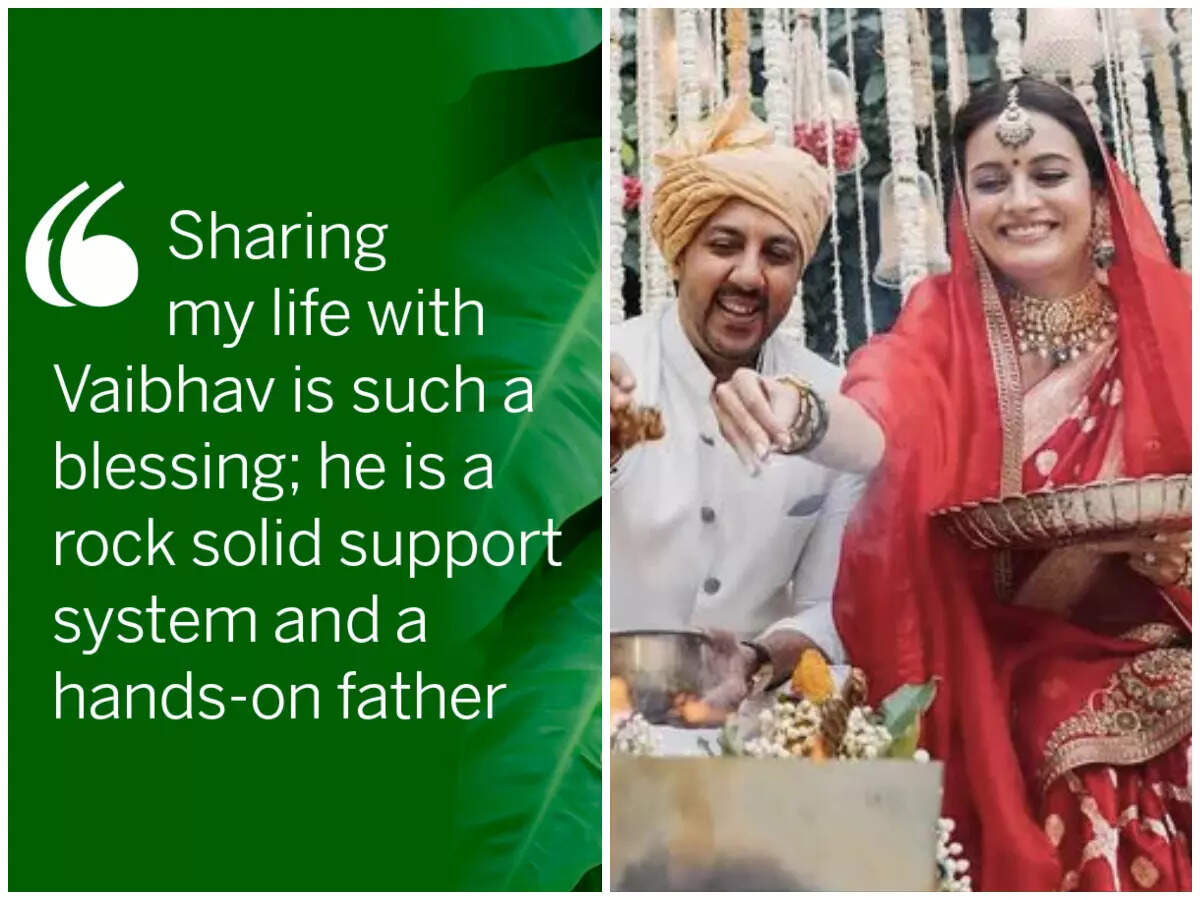 While most people struggle to get one thing right in their life, Dia Mirza seems to have struck a balance between all aspects of her life. From winning a beauty pageant to getting into modeling, carving a niche for herself in Bollywood, and lending a voice to wildlife and environment conservation causes–the diva has indeed come a long way in her career. And now, with the arrival of her baby boy, the actress has taken up yet another role–that of a mother. For this week's Big Interview, ETimes got in touch with the ace actress for an exclusive interview where she spilled the beans on her sustainable wedding, motherhood, exploring the OTT space as an actor, producer and more. Read on…
You are currently in a new phase of your life with your husband Vaibhav Rekhi and your newborn Avyaan. How much are you enjoying this time?
It is a very rewarding and fulfilling time of my life and I am enjoying every bit of it. I am learning each day about the joys and the challenges of motherhood, finding little spaces in my packed day just to breathe, to work while making sure that my baby and our daughter Samaira always remains at the heart of everything I do. Sharing my life with Vaibhav is such a blessing too because he is a rock-solid support system and a hands-on father.
How is motherhood treating you? Tell us something about Avyaan and Samaira…
Children are truly the best teachers for adults as they bring with them a totally pure world view. Avyaan has taught me mindfulness, joy and resilience and just one smile from him can melt all my cares away. I feel even more responsible as a professional now because I want to create a better world for him to grow up in, with my voice and my work. Samaira is such a lovely big sister and I learn a lot from her refreshing worldview as well.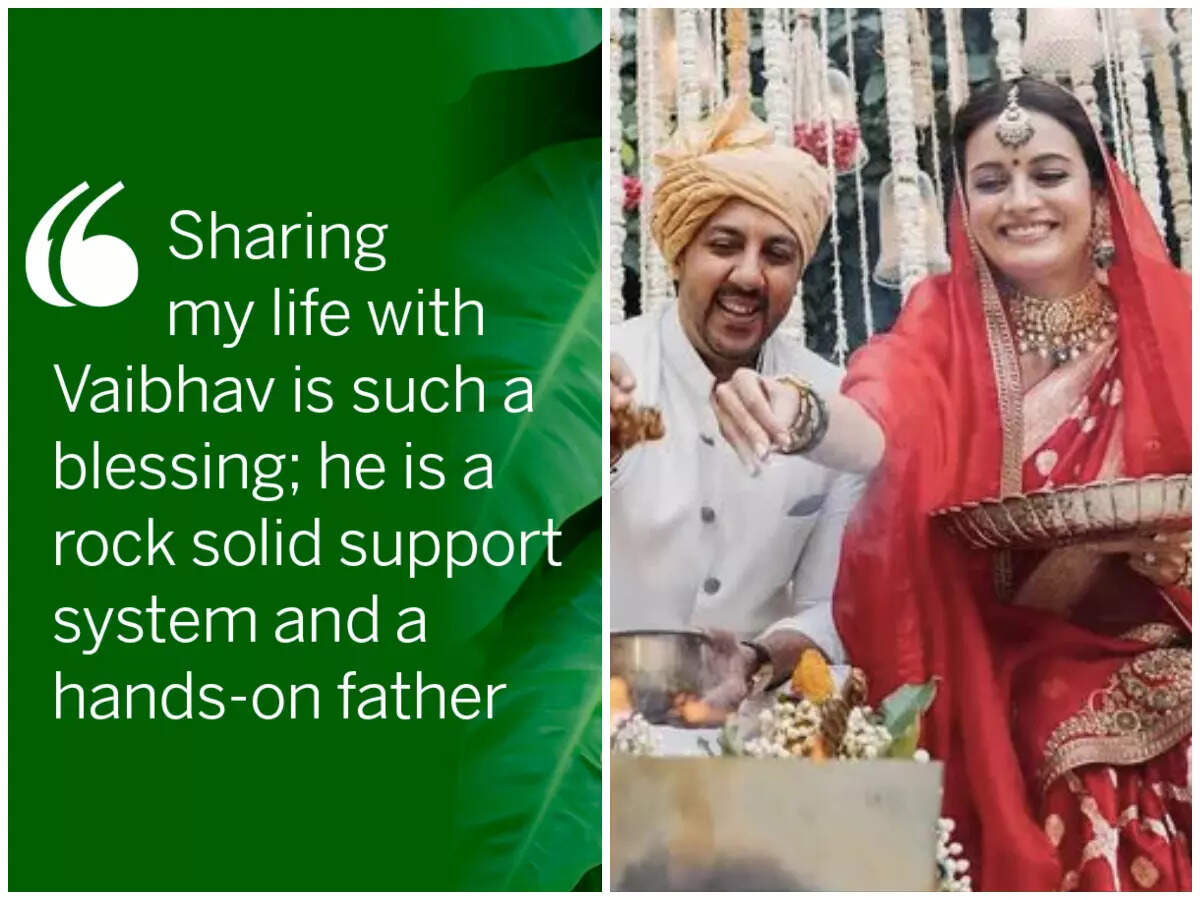 What are your thoughts on the current paparazzi culture in India, especially concerning star kids?
I have always been a private person and my boundaries have been respected by everyone in the industry. I am even more protective about Avyaan, and whether we want to expose him to the gaze of the cameras early on or sometime later is something Vaibhav and I will decide in time. He is too young right now to be thrust into the limelight. He should have all the time in the world to just be a baby and enjoy his childhood in peace.
You garnered a lot of praise for breaking the trend of lavish exotic wedding ceremonies in Bollywood with your beautiful and sustainable wedding…
Weddings are supposed to be special, personal and reflective of the love between two people. We don't need to create a spectacle to establish how much we love and cherish each other. That is why our emphasis was on togetherness, simplicity and celebrating our joy with family and friends.
From winning the title of Miss Asia Pacific International to becoming one of the most loved actresses in Bollywood to being an active environmental activist–how do you look back at your journey so far?
With gratitude and a sense of wonder, because I come from a total non-film background. I was from a small town and a family where nobody had ever harboured cinematic ambitions. Then modelling happened and the pageant suddenly opened doors that took me to absolutely beautiful places at the age of 19. Today, I can see the bigger design behind it all. I was put on my path not just to realise my own dreams but to make a difference somehow, speak up for the Earth, be a changemaker in some capacity. My passion for acting and the arts also is as strong as ever, and as a producer, I intend to create content that I believe in. During this entire journey, I have learnt a lot about myself, about the planet we share, and I have grown each day, and have never stopped learning.
If you hadn't won the beauty pageant, would you have still made it to films?
It is hard to say now, isn't it? I, however, believe that I still would have found my way through the maze as I believe in destiny, and I do believe that this path was chosen for me.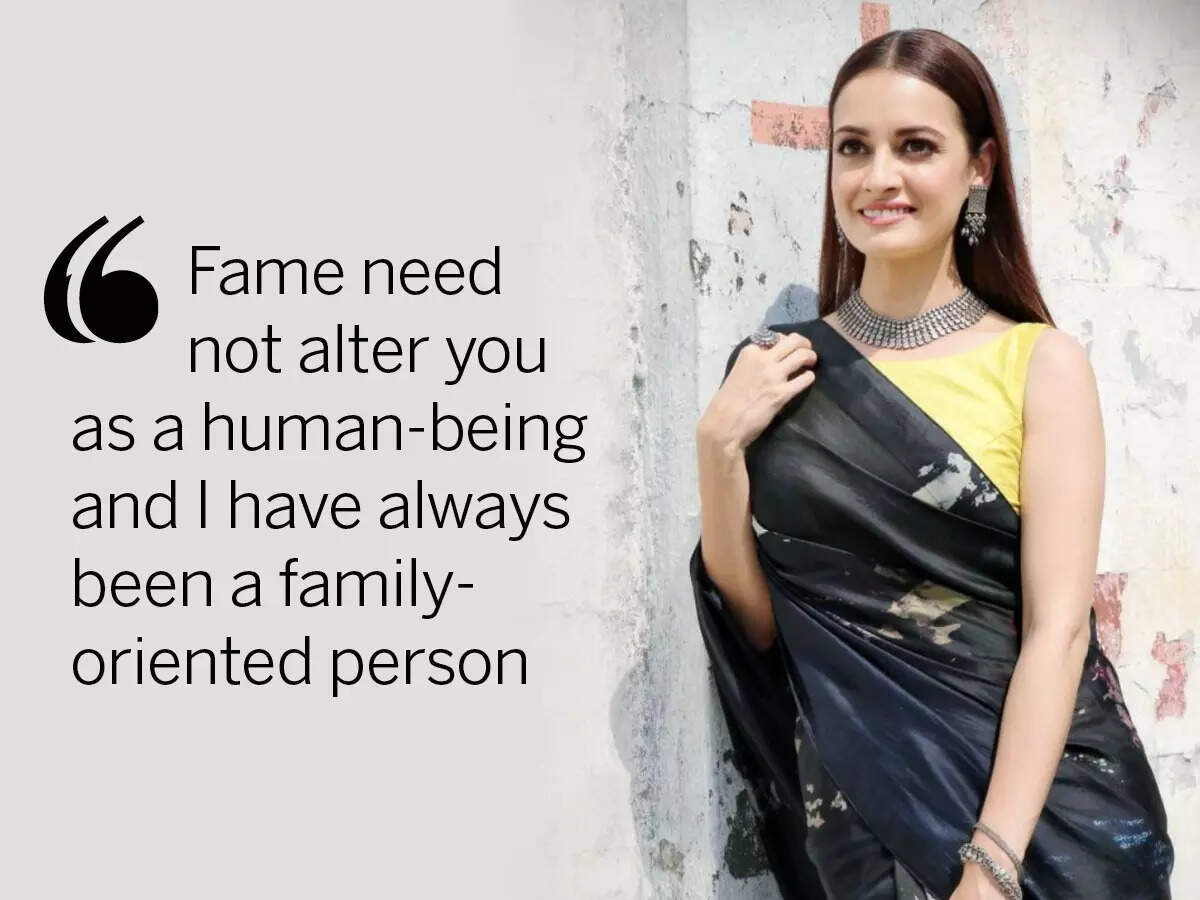 There is a surge of female-oriented content on OTT and it is giving a new lease of life to many actors. How do you look at this change?
We are seeing an upsurge as far as female talent goes in storytelling and direction, in cinema, and on OTT platforms, and many directors are now also willing to depict women without the usual narrative tropes. Women are now portraying every aspect of their rich and complex humanity, and it is wonderful.
How was your experience exploring the digital space?
'Kaafir' was a wonderful exploration of the digital space and I really enjoyed working in 'Call My Agent: Bollywood' too because I played myself but in a fictional mode and that was very interesting. As a producer and an actor, there are many more interesting spaces to discover now, and I am really excited about exploring them.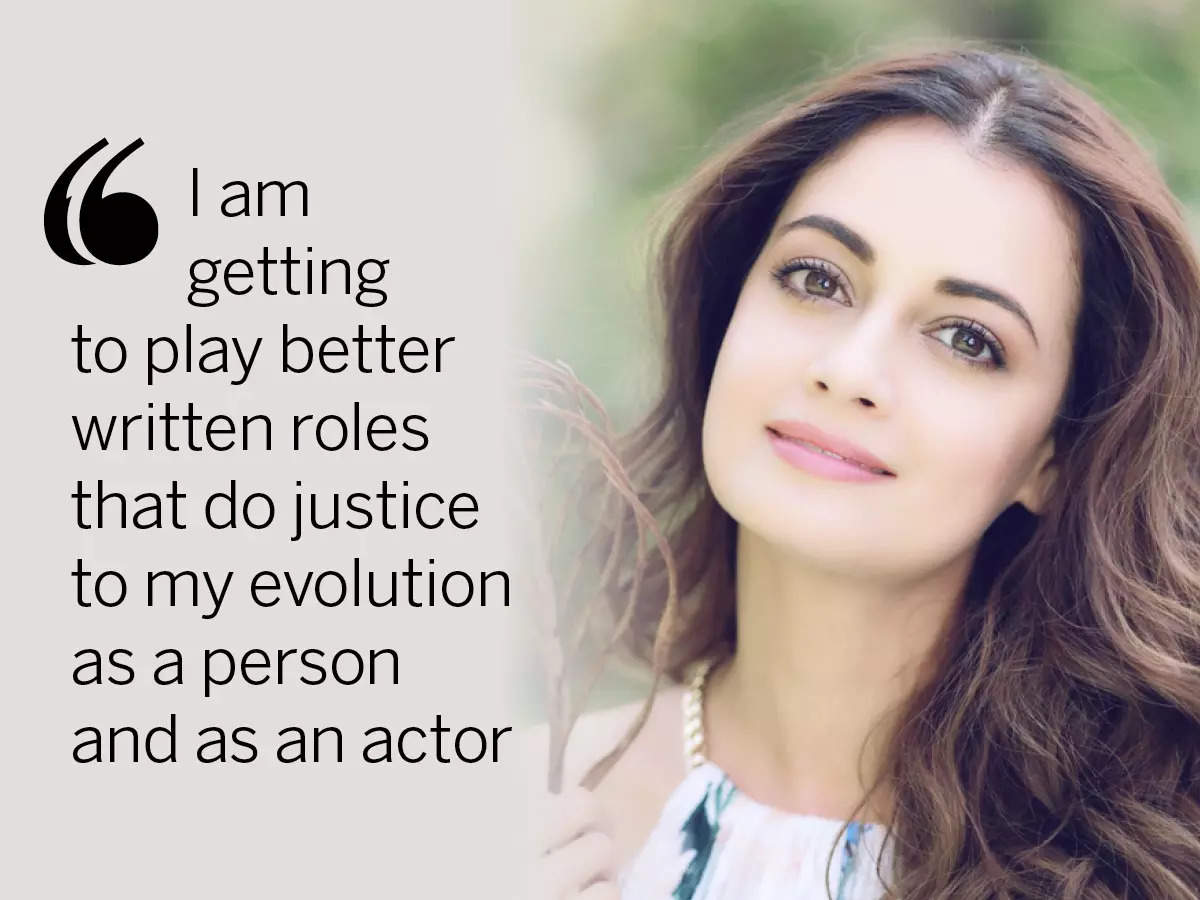 There is an increasing number of actresses who are venturing into production, a field that was dominated by men for a long time. How has your experience been as a producer so far?
Being an actor and a film producer is tough but I have never felt more creatively satisfied. This is an opportunity to create content that reflects my beliefs and my worldview and it is a privilege to be able to do that. For sure, it's daunting to put a film together, to make the written word in the script a tangible reality, to take it to the theaters and ensure it gets to the audiences. My gender once made people question my seriousness in this space, but two films later, and with many more in the pipeline, that question has been answered decisively.
Unlike earlier, today actresses above 40 are not only standing out with their performances in films but are also shouldering films on their own. How do you look at this change as an actor?
Ageism is something that no longer matters the way it did before because women are now embracing many different aspects of filmmaking. When there are more women at the helm, they will create more opportunities for female actors and greenlight stories that they feel have not been told before. At least, that is what I would do as a producer. So things change when more women are in the position to take clutter-breaking decisions and there are also many directors and storytellers in cinema and in the OTT space that are now offering incredibly interesting roles to women. Fabulous actors like Shefali Shah, Sushmita Sen, Madhuri Dixit and so many others are being invited to play protagonists of incredible stories and I could not be happier or prouder. I, too, got to work as a protagonist in 'Kaafir' and so the age barriers are melting, and about time too.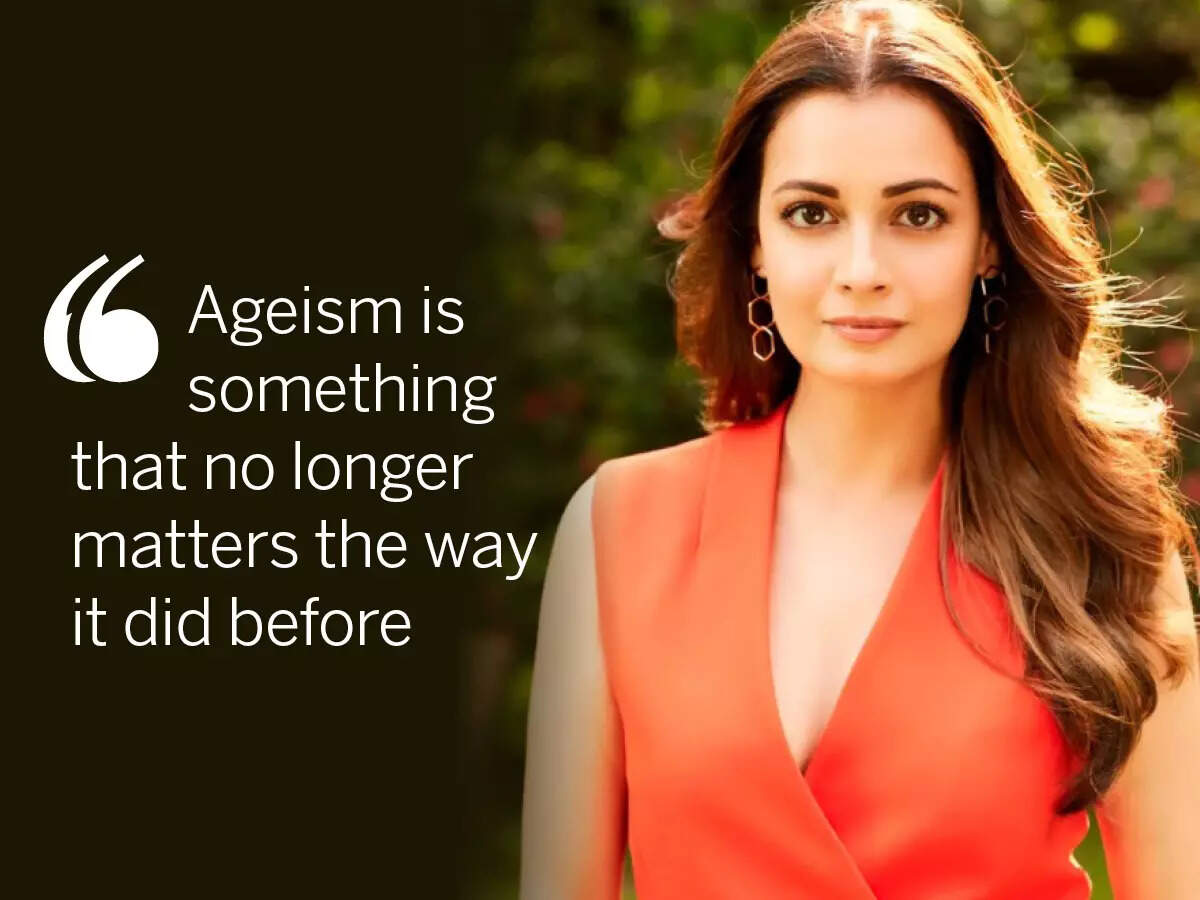 We all know Dia Mirza as an actor, producer, and even an activist. How is she as a wife, mother, and a family woman, away from the spotlight?
Fame need not alter you as a human-being and I have always been a family-oriented person. It is just that the circle of family and friends has expanded, and I have to make sure that everyone feels cherished. From a daughter, I have evolved into a mother and wife, and even when I am working, my loved ones, and especially my child, are on my mind.

I really miss Avyaan when I am at work but I am trying my best to do justice to my roles as a mom, a wife, a daughter and a working professional who is passionate about what she does.
Today, aspiring actors come fully prepared for everything when they make their debut. But this wasn't the case at the time when you made your debut. If you were to make your debut now, what kind of film would you love to be a part of?
Well, I am grateful for my journey, for the divine timing that made everything unfold just when it needed to. The right people and opportunities came into my life at the right time and what was perfect at that time, happened. I feel this is an exciting time in my career where I am getting to play better written roles that do justice to my evolution as a person and as an actor. With every film, every role, I feel, I am making my debut all over again. The content is evolving and to work in a series like 'Kaafir' would have been unthinkable when I started out. I also enjoyed working in 'Call My Agent: Bollywood' because this kind of irreverence and sense of humour is now more acceptable than ever before. The audiences, too, expect something totally out-of-the-box in terms of plot construction, cinematography, performances of the actors, so it is wonderful to go with the flow of this new creative phase.
You have worked with actors like Salman Khan, R Madhavan, Vivek Oberoi, Arjun Rampal, Ranbir Kapoor, Sanjay Dutt and others. Who was an absolute treat to work with?
Each of them is unique and special in their own way. And I enjoyed working with all of them immensely! I remember being totally wide-eyed and over-awed while working with Salman Khan because he was one of my favourites growing up, and I just couldn't believe I was fortunate enough to get to work with him. It felt the same working with Sanju Sir (Sanjay Dutt).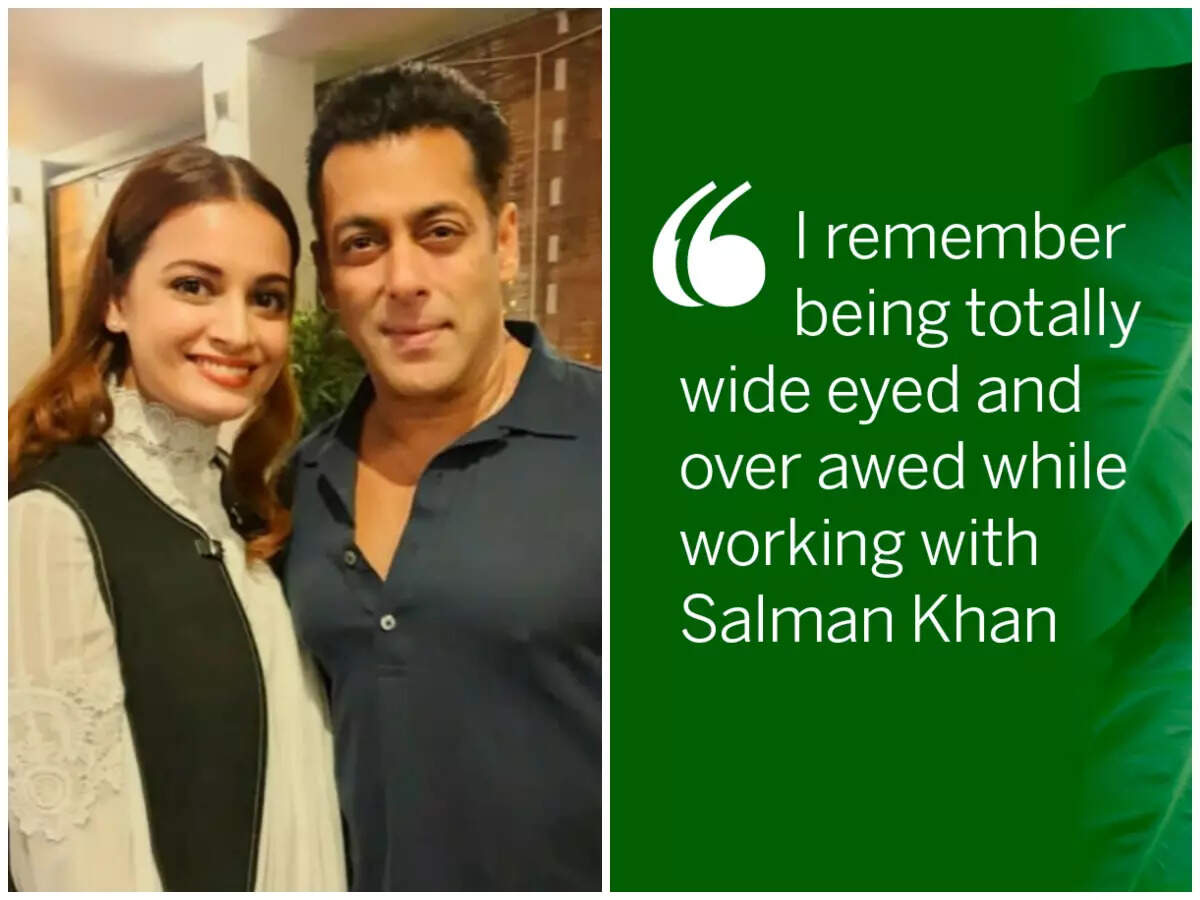 'Rehnaa Hai Terre Dil Mein' has attained cult status in Bollywood, and even after 20 years, it is still one of the most loved films in the industry. However, you recently spoke about how sexist the film was when you look back at it today…
There are aspects of the screenplay that could have been done differently. And I hope someday, especially for the enormous love the film has garnered over 20 years, we can address the sexism.

You have films like 'Rehnaa Hai Terre Dil Mein', 'Tehzeeb', 'Koi Mere Dil Mein Hai', 'Lage Raho Munna Bhai', 'Fight Club', 'Sanju', 'Thappad' and others to your credit. According to you, which is that one film that is closest to your heart and why?
My first film is closest to my heart, and one of my all time favourite films that I had the good fortune to be a part of is 'Lage Raho Munna Bhai'.

One yesteryear actor from Bollywood that you idolise and why?
Well, she is not a yesteryear actor, she is someone who continues to enthral audiences with her powerful performances–Shabana Azmi. I admire her for her craft, her voice, and her choices. She truly believes and uses art as an instrument to bring about social good.

What are you working on next?
I have signed a few films and OTT shows. I will start principal photography on one of them by the end of November.