Centre, Assam ink pact with Karbi-Anglong ultra groups
2 min read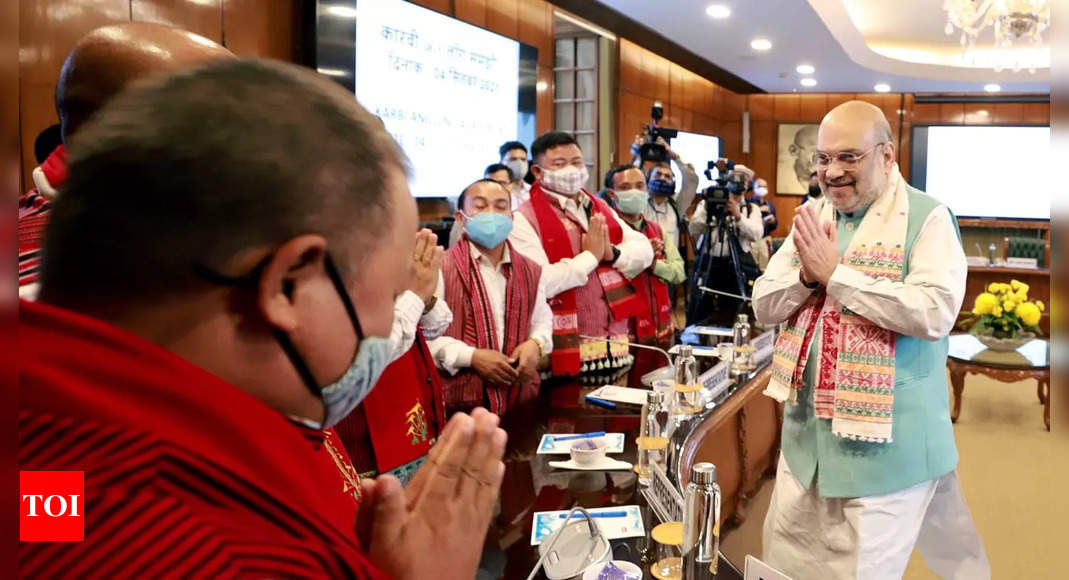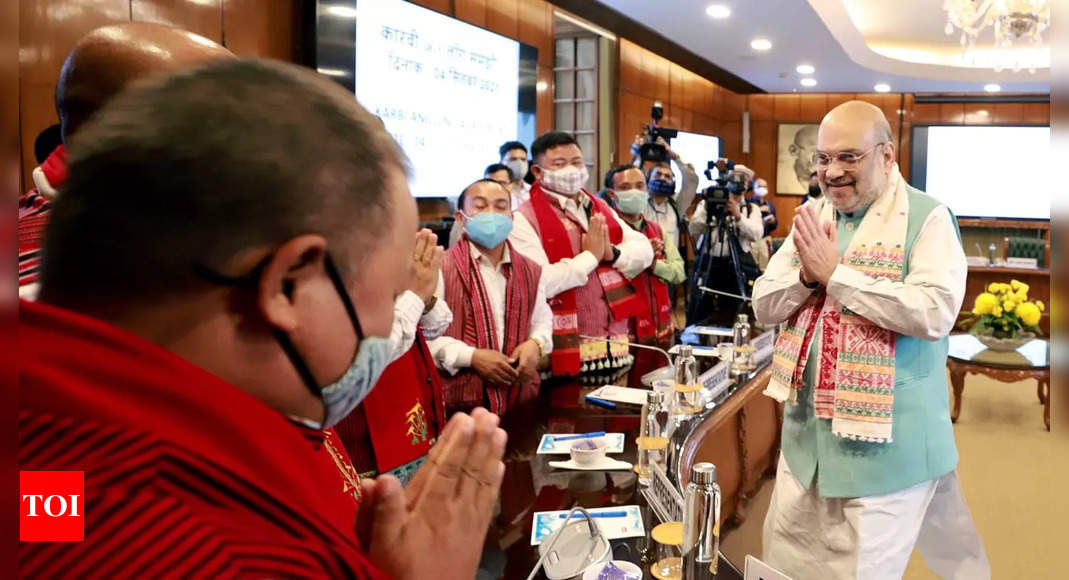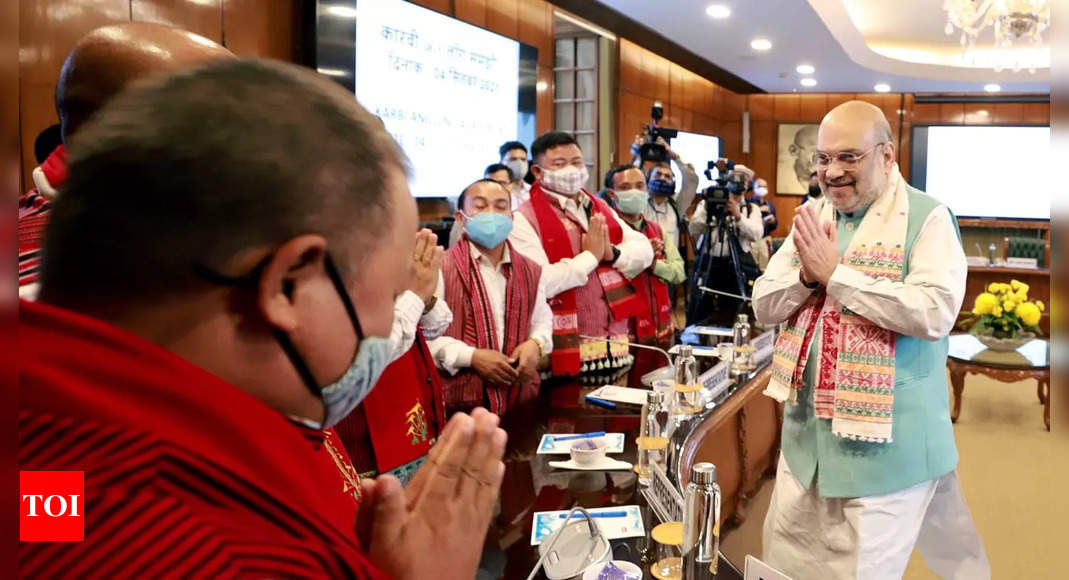 NEW DELHI/GUWAHATI: A tripartite peace accord was inked on Saturday by representatives of the Centre, Assam government and five Karbi-Anglong groups, as part of which 1,000 armed cadres have abjured violence and joined the mainstream.
The Centre and Assam government shall release a Rs 1,000-crore Special Development Package over the next five years for undertaking specific projects for development of Karbi areas. The agreement assures greater devolution of autonomy to the Karbi Anglong Autonomous Council without affecting the territorial and administrative integrity of Assam and protection of identity, language and culture of Karbi people.
The Karbi-Anglong pact takes forward the Modi government's vision of an "insurgency-free and prosperous northeast" and seeks to end a decades-old problem while keeping the territorial integrity of Assam intact, said home minister Amit Shah, in whose presence the accord was signed at North Block in New Delhi.
Earlier, the government had signed three key peace accords with insurgent groups active in the north-east – the NLFT Tripura Agreement signed on August 10, 2019, Bru Accord finalised on January 1, 2020 for permanent settlement of 6,959 Bru families (37,136 persons) in Tripura and Bodo Peace Accord signed on January 27, 2020 under which 1,615 cadres of NDFB groups surrendered their weapons.
Those part of the signing ceremony were Assam CM Himanta Biswa Sarma, Union minister Sarbananda Sonowal, MoS (Home) Nityanad Rai, Karbi Anglong Autonomous Council chief executive member Tuliram Ronghang, representatives of Karbi Longri North Cachar Hills Liberation Front, People's Democratic Council of Karbi Longri, United People's Liberation Army, Karbi People's Liberation Tigers and senior officers from home ministry and Assam.
Shah, while addressing the event, said it is the policy of the Centre that those who give up arms be brought into the mainstream. "We talk to them even more politely and give them more than they ask for," he said, adding that this policy had helped to get rid of old problems that the government had inherited.
The tripartite MoU was signed twice earlier in 1995 and 2011. But due to apathy by the earlier governments, despite these agreements, peace could not be established in Karbi-Anglong, he said.
After the signing, Biswa Sarma said, "This is a historic accord that has not just brought the former rebels to the mainstream but also provides reservation for STs in the council (34 out of 44 elected seats), which is very significant as in the northeast, no inhabitant of a Sixth Schedule area has reservation. It started with Bodo people, and now the Karbi people. We are trying to resolve all issues of tribal people within the territorial integrity of Assam."
Overall, the present settlement proposes to give more legislative, executive, administrative and financial powers to KAAC.