Cinema's tales of tributes to teachers
7 min read
This year, after Chaitanya Tamhane's The Disciple released, it triggered a lot of discussion around the changing dynamics of the guru-shishya tradition. The film may be about a musician's journey but at the heart of it was his relationship with the guru. However, writer and director Tamhane says that his film, or for that matter any film on the student-teacher relationship, could not be a defining film because this relationship is quite individualistic. The Disciple wasn't the first film to explore the guru-shishya tradition in cinema and it won't be the last. Over the years, there have been a few iconic films that have defined how the guru-shishya tradition is depicted on screen. On Teachers' Day today, the writers and directors behind these seminal works tell us how they went about depicting this relationship and a teacher's psyche on the silver screen.
Someone who's a great artist may not be a great teacher because teaching is an art itself: Chaitanya Tamhane, writer and director, The Disciple

Talking about the relationship he has portrayed in his award-winning film, Chaitanya says, "A musician and their guru's relationship is very traditional in that sense. It is a very complicated, formal, and codified relationship. From what I gathered, there has been a shift in that relationship in the 21st century with a new generation of musicians. Also, it is because earlier information, knowledge, and access were kind of restricted, and now because of technology and internet and so many other avenues are available to people."

He says that someone who's a great artist may not be a great teacher because teaching is an art in itself. However, over the years the dynamics of that relationship changed from devotion to transaction. In the film, Sharad looks after his guru – takes him to the doctor, pays bills, and even bathes him – and later in the film, there is a scene when he is training students and a parent bluntly discusses the fees with him.
Chaitanya says, "Even guru-shishya relationship does not operate in a vacuum, it has a context of time. To give an example, during my research, I found that gurus never used to take money because there is a concept of seva. It is about giving the knowledge that they have. That relationship became much more transactional in the last few decades. Musicians found it difficult to sustain and started charging their students, and once it is about money, that changes the relationship. In my head, it is a story of one student and teacher and their circumstances. It does not define guru-shishya relation, and for that matter, no film can define guru-shishya relationship in its entirety."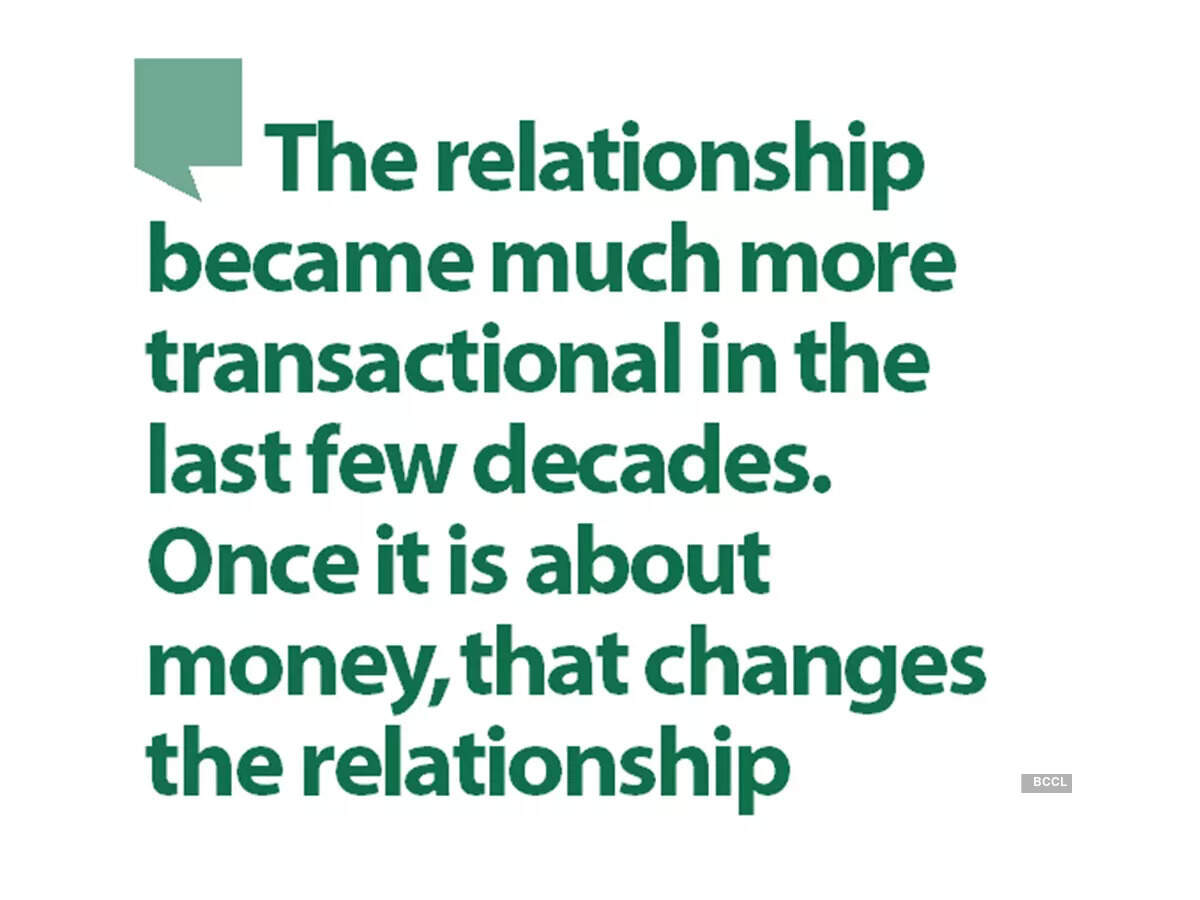 'In Taare Zameen Par, the teacher is the Superman that the child needed in his life' : Amol Gupte, writer,
Taare Zameen Par
One of the most iconic and emotional on-screen student-teacher relationships in Bollywood was portrayed in Taare Zameen Par. The film tells the story of an 8-year-old dyslexic child (Darsheel Safary) and his art teacher Ram Shankar Nikumbh (Aamir Khan) who identifies the problem and helps him overcome it. Amole Gupte, who wrote the film, says, "This film and this story was a recognition for those special teachers who have that eye that can spot the uniqueness in every child and treat them with respect. It's the kind of teachers we all want. Aamir's character enters half-way through the film when everyone has given up on the child and the child has had his own journey with that, battling the notions that people have about him. It was my tribute to my teacher Ram Shankar Nikumbh."
He adds, "The reason people connect with the characters and the story is that they are taken back to their school days and reminded of the time when they had or didn't have that special teacher. They get personally invested in finding out if the child in the film truly finds his mentor. And when he does, the audience feels victorious as if his victory was theirs."
Amole says he wanted to portray the character as the teacher that students need, that they want to turn to when the time comes, when the need arises. "The teacher in this film is the Superman this child needed to get pulled out of the trouble he was finding himself in – the thing that teachers around me always did. I had a mixed bag of memories from school but I had a set of wonderful teachers who came into my life as blessings and this was my way of cherishing them, celebrating them and their efforts."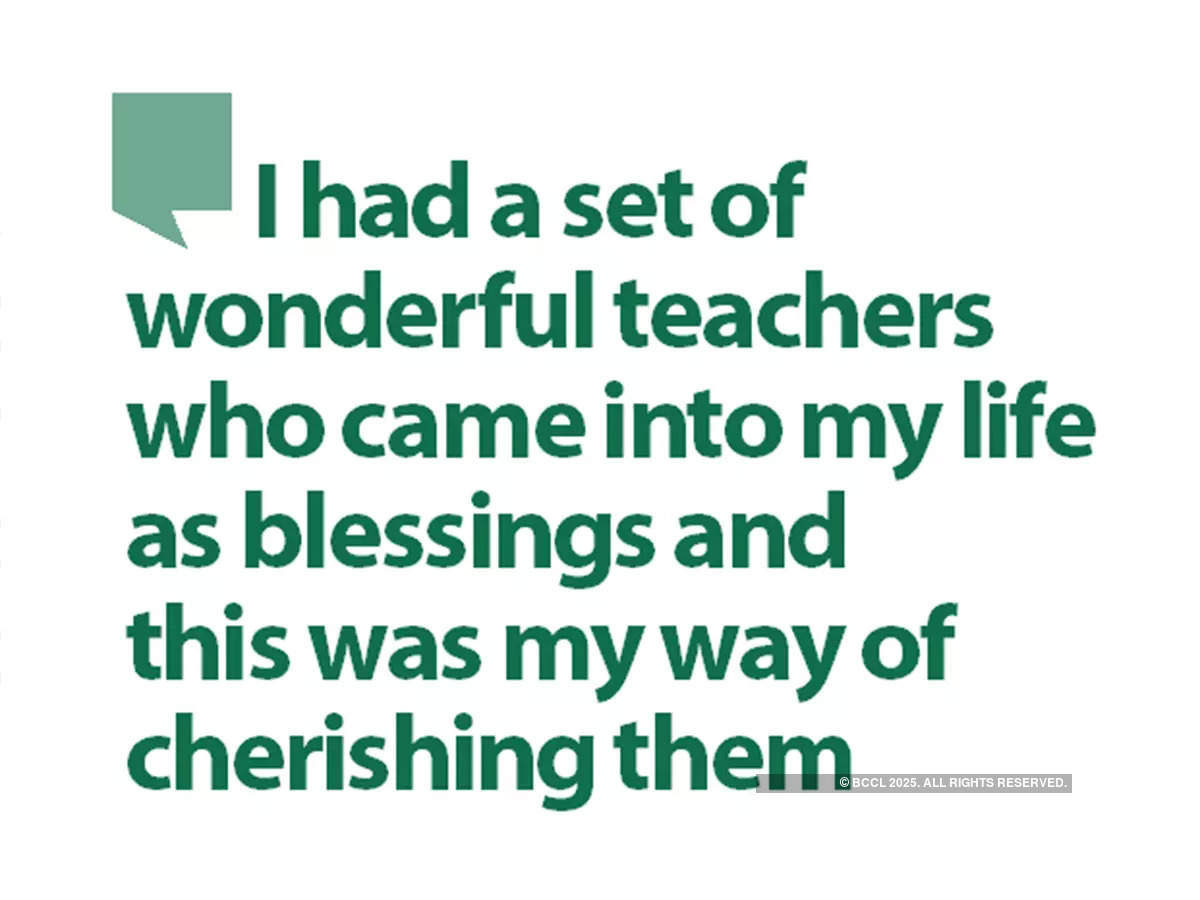 'Mahavir Phogat is the kind of teacher we all yearn to have and we seldom do': Nikhil Mehrotra, co-writer, Dangal


In Dangal, Aamir Khan portrayed Mahavir Singh Phogat, a father who became a teacher after spotting and honing the special talent his daughters had. "He did not push them in any preconceived directions. And once he identified what they had the potential for, he became more invested in their growth than sometimes they themselves were. As a teacher, he does not leave a stone unturned to fan that spark that he sees in them. It's his quality of being a relentless teacher that people connect with," says Nikhil Mehrotra, co-writer of the film. "I feel that even though this story belongs to Geeta and Babita Phogat, it's their father and teacher Mahavir's investment in their talent, his untiring effort in their endeavour that pays off. She wins a medal, the country gains from it but what does he really get? His life was spent grooming them. It takes a selfless teacher to do that," he says.
Talking about the process of developing the character, Nikhil says that "we came around the fact that this teacher is like Dronacharya, who identifies that one special quality in each one of his students and pushes them to hone that. He does not try to make everyone a dhanurdhari or gadadhari. He spots their strengths and cements it further. Mahavir Phogat, as a teacher, fights his daughter and his student Geeta for her own betterment. That is the kind of teacher we all yearn to have and we seldom do. He is the kind of teacher who is pitatulya."

'The student-teacher relationship in Black went beyond definition and each completed the other':
Black is the story of Michelle McNally (Rani Mukerji), a deaf-and-blind woman, and her relationship with her teacher Debraj Sahai (Amitabh Bachchan), an elderly alcoholic teacher who later develops Alzheimer's disease. About Bachchan's character, Bhavani Iyer, who co-wrote the film, says, "We all need someone who believes in us, sees what we are capable of and nurtures that faith. It is this faith that can make us move mountains and is our silent strength through our toughest times. Michelle didn't have much going for her, the world – including her own family – had given up on her. But in stepped a man who believed she could be everything she wanted to be. I think it is the faith one human being had in another, such a deep need that we as humanity flourish in, that connected with most viewers."

Calling the relationship a cyclical one, Bhavani adds, "Debraj entered Michelle's life as a teacher and towards the end of his life, she became his teacher. He gave her the gift of words when she was considered beyond
redemption, and she gave him those words back when he was losing
everything to Alzheimer's. Their relationship went beyond definition and each completed the other, and that is such an emotionally fulfiling feeling." Bhavani says that a teacher represents knowledge, the bedrock of everything that's lofty and noble. And yet, he does not always use the most conventional method to reach out, to teach. "In my mind, this was a man whose only mission, drive and joy is to ensure everyone in his orbit is enlightened with all the wisdom he possesses," she says. She shares that while writing the character of the teacher, she referenced her father. "He was my first teacher and the most natural educator that I could've ever asked for. He taught me the first lessons in writing, and in expressing myself with words. There was a lot of him in the character of Debraj Sahai. I saw this character as a man who loves words, who worships knowledge and to whom education has a sanctity that goes beyond just possessing a degree. Also, my English teacher in school, Mrs Mallik who encouraged me tremendously. And beyond these amazing teachers who have shaped me, I sought inspiration from Anne Sullivan, who was Helen Keller's teacher and whom the story was originally supposed to be a biopic on. But as I wrote the script, the character found his own identity and voice. And Mr Bachchan lent the most magnificent life to him."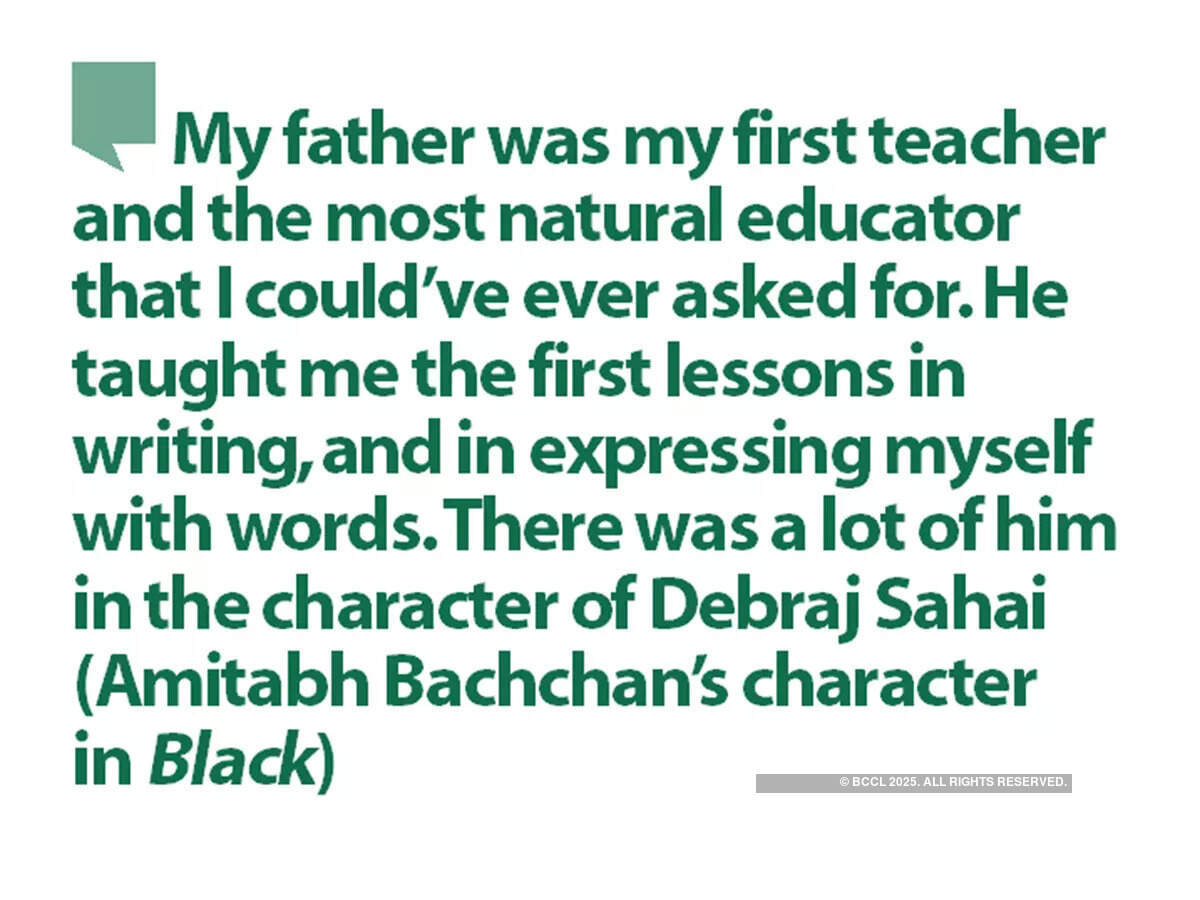 One of the most memorable portrayals of the teacher-student relationship in films wasn't even set in the classroom. In Chak De! India, Shah Rukh Khan's coach Kabir Khan takes up coaching a diverse Indian women's hockey team. When he proclaims "Har team mein sirf ek hi gunda ho sakta hai, aur iss team ka gunda main hoon," it's a direct assertion of authority, which sets the tone for the equation between the guru and the girls initially. But his method of coaching isn't unidimensional. He may start off as the bully but he later uses empathy and compassion to bring the best out of the team. Approaching each team member as an individual and not merely as part of a whole, in time, the beleaguered coach becomes a friend and confidante to the girls, gaining first their trust and then their respect.