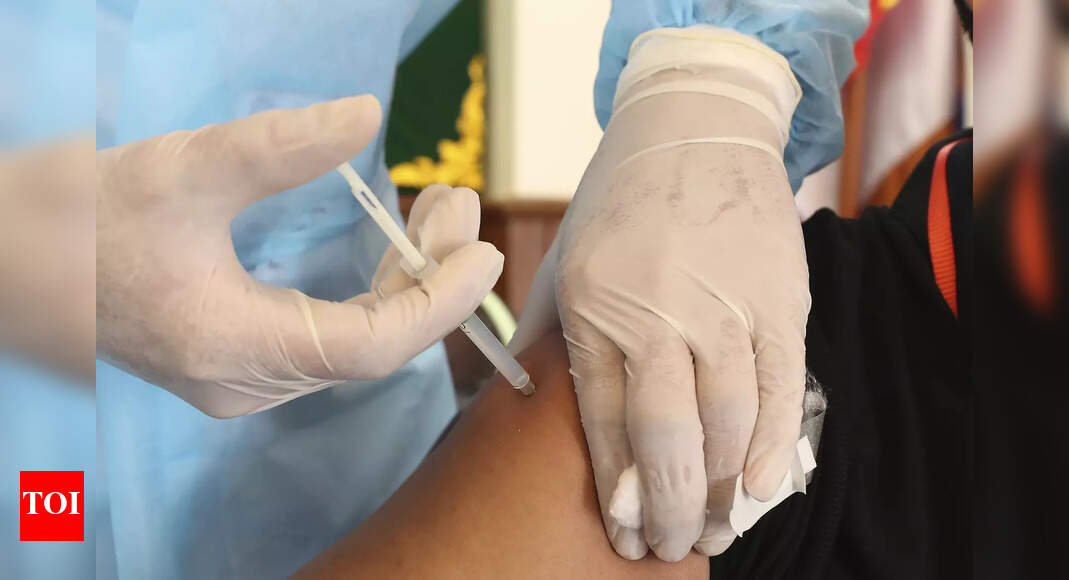 BHUBANESWAR: In view of the second wave of Covid-19, everybody is focussing on wearing masks to minimise the spread of the virus. But an IIT Bhubaneswar study has revealed that the commonly used protective measures like face masks and shields are unable to prevent the escape of droplets generated during breathing.
The study stated that leaked aerosol particles may contain the virus, which may trigger the airborne transmission of Covid-19 and other similar diseases. The researchers suggested that a commercial five-layered mask is observed to be the most effective measure with minimum leakage of the droplets. This study has been selected as a 'Featured Article' in the journal of the American Institute of Physics (AIP) Advances.
One of the four researchers, Venugopal Arumuru, assistant professor (school of mechanical sciences), IIT Bhubaneswar, said the majority of the previous research works put emphasis on understanding droplet generation and transport through coughing and sneezing. "However, 'breathing' the most common phenomenon, is scarcely studied as a virus transmission source," said the researcher in the study.

The researchers said the smaller droplets (diameter 10µm), expelled during breathing, can travel up to four feet in five seconds. The study strongly recommends against using a surgical mask during normal conversations. Surgical mask and face shield combinations are discouraged in hospitals and other places where strict social distancing guidelines are difficult to follow, they added.

"A commercial N-95 mask completely impedes the leakage of the droplets in the forward direction. However, the leakage of droplets from the gaps between the mask and nose is observed to be significant. A five-layered mask is observed to be the most effective preservative measure with minimum leakage of the droplets," said the study.

The study stated that there is a need for innovation in face mask design, which can present the leakage of the droplets with adequate human comfort. New guidelines need to be formulated for deciding the air circulation rate in confined space considering the leakage of the aerosol particle from protective measures," said the study.

RV Rajakumar, director of IIT Bhubaneswar, congratulated the team for this study. "Apart from wearing masks, social distancing is very much important during this pandemic. Further research is needed on this study," he added.