Credit to collegium for speedy filling up of posts, says CJI NV Ramana
2 min read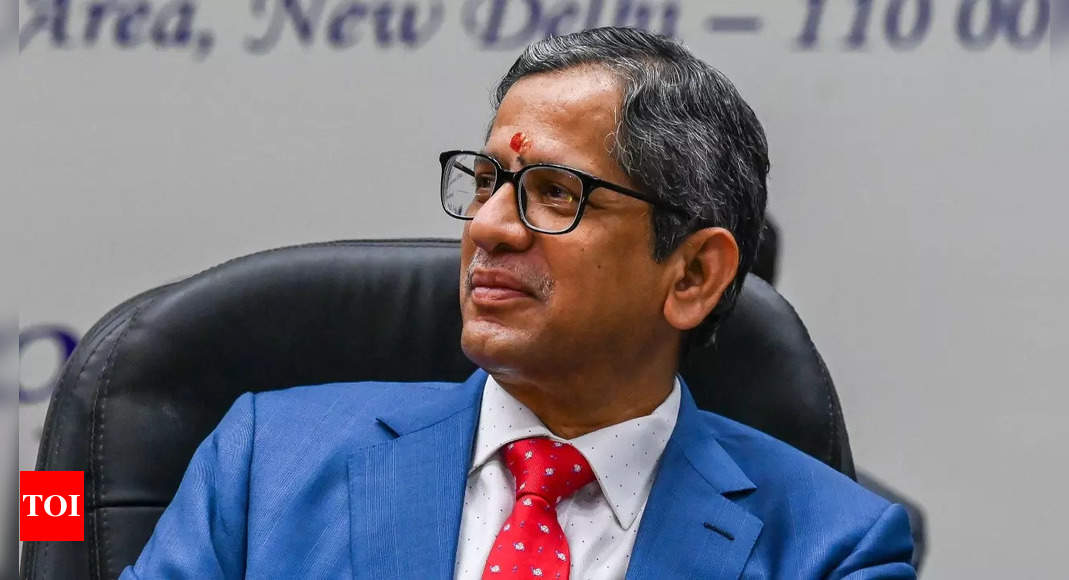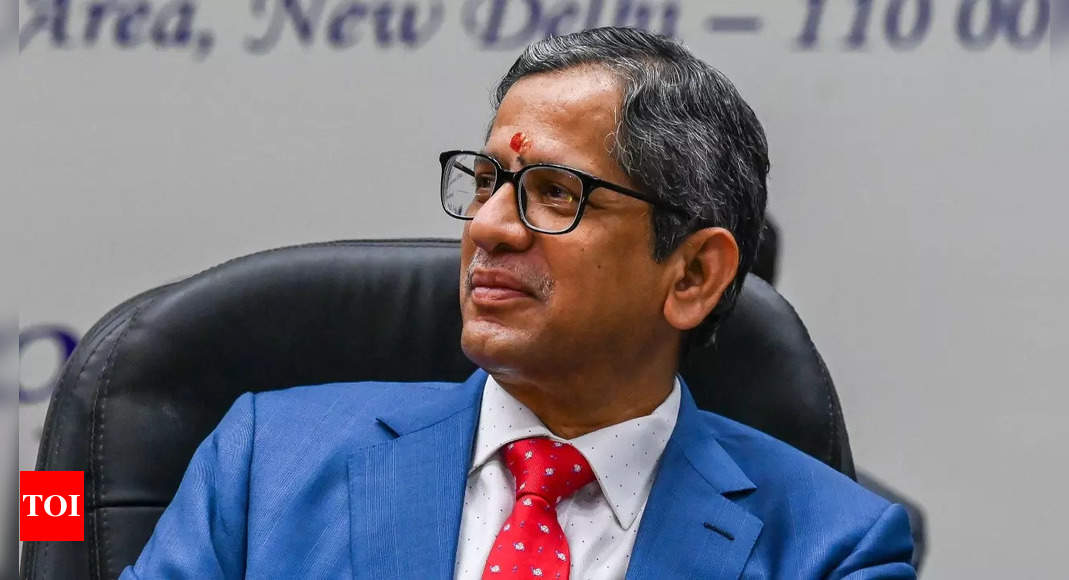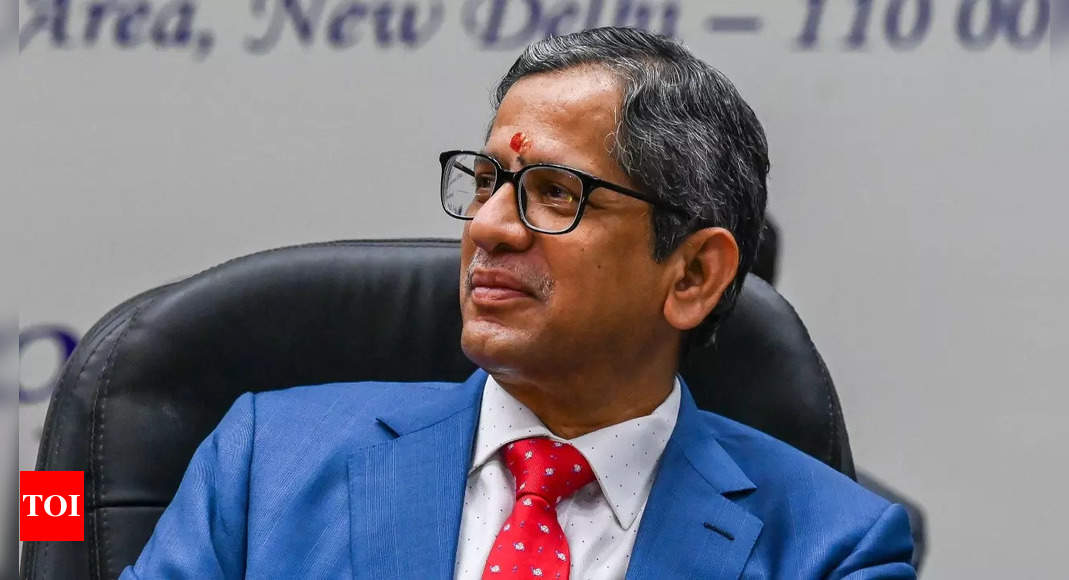 NEW DELHI: Amidst showering of praises for record appointments to the Supreme Court and high courts, chief justice of India NV Ramana said it is a team effort and credit was equally due to the SC collegium members in Justices UU Lalit, AM Khanwilkar, DY Chandrachud and LN Rao while promising that 90% of vacancies in high courts would be filled in next one month.
At a Bar Association of India function to felicitate him, the Supreme Court judges and lawyers heaped praise on CJI Ramana for batting on the front foot to accumulate records in appointments — nine Supreme Court judges at one go, including three women judges, one of whom would go on to become first woman CJI in 2027; and a record 68 names recommended for HC judgeship. A team player, the CJI said, "I am no (Sachin) Tendulkar (who amassed records in the cricket field). Even Tendulkar required a team to achieve victory for the country."
"It has been my endeavour to address the issue of vacancies in the higher judiciary on an urgent basis. A while ago, I was referred to as Sachin Tendulkar. I must correct the perception. Like any game, it is a team effort. Unless the members of the team perform well, it is difficult to win. Here, I must place on record my sincere thanks to my colleagues in the collegium — Justices Lalit, Khanwilkar, Chandrachud and Rao — who have become active and constructive partners in this endeavour," Justice Ramana said.
He said the collegium could recommend a large number of names for appointment as judges of the apex court and high courts because of the collective effort. "I hope the government will ensure that the names are cleared at the earliest just the way the nine names were cleared for the Supreme Court. It is an ongoing process. We hope to live up to the herculean challenge of filling nearly 41% of the vacancies existing in all the HCs," he said.
"I thank Prime Minister Narendra Modi and the law minister for clearing in jet speed the nine names recommended for appointment as Supreme Court judges. I expect similar speed in clearing the names recommended for high courts. In another month, we expect to recommend names against 90% of vacancies in the high courts," the CJI said.
The high courts cumulatively have a sanctioned strength of 1,089 judges and are reeling under a vacancy of 465 posts of judges.
If the CJI's promise to fill 90% of vacancies in the next one month were to come true, the collegium would have to recommend nearly 350 names, given the fact that earlier recommendations for high court judge appointments are pending with the Centre. This would mean, the collegium of CJI Ramana and Justices Lalit and Khanwilkar have to clear at least 10 names per day on an average to meet the self-set target.