Divya Khosla Kumar: John is a fabulous actor
5 min read
After directing and producing films, Divya Khosla Kumar is now back to exploring her creative side as an actor. While she has been a part of many music videos and the short film Bulbul in recent years, her last full-fledged Bollywood outing was Ab Tumhare Hawale Watan Saathiyo, which had released in 2004. Now, Divya returns to the big screen in Satyameva Jayate 2 directed by Milap Milan Zaveri. In a conversation, Divya speaks about the shift in focus on the career front and how John Abraham, as a co-star, has been hugely supportive. Read on…
The last time the audience saw you, as an actress in a feature film, was in Ab Tumhare Hawale Watan Saathiyo (2004). How did it feel to be facing the camera once again in a full-fledged role in Satyameva Jayate 2?
It didn't feel new or unusual because I have been on a set for the past many years. Either I was a part of music videos facing the camera or working as a director and producer behind it. As a creative person, for me, it was most important to grow in life. When I first landed in Mumbai, I had no idea about how Bollywood works. The first Hindi film I did gave me an opportunity to work with the bigwigs of B-Town like Amitabh Bachchan, Akshay Kumar and Bobby Deol. Then through music videos, I worked with prominent people in the industry. I have never stopped learning. Steadily, I began to gain knowledge about cinematography and direction. I directed a lot of music videos. The positive response only gave me the confidence to direct movies, and that's how Yaariyan (2014) and Sanam Re (2016) happened. I am extremely thankful to the audience, who gave me a lot of love and support. After my last directorial, I felt it was time for me to face the camera in a full-length feature film again.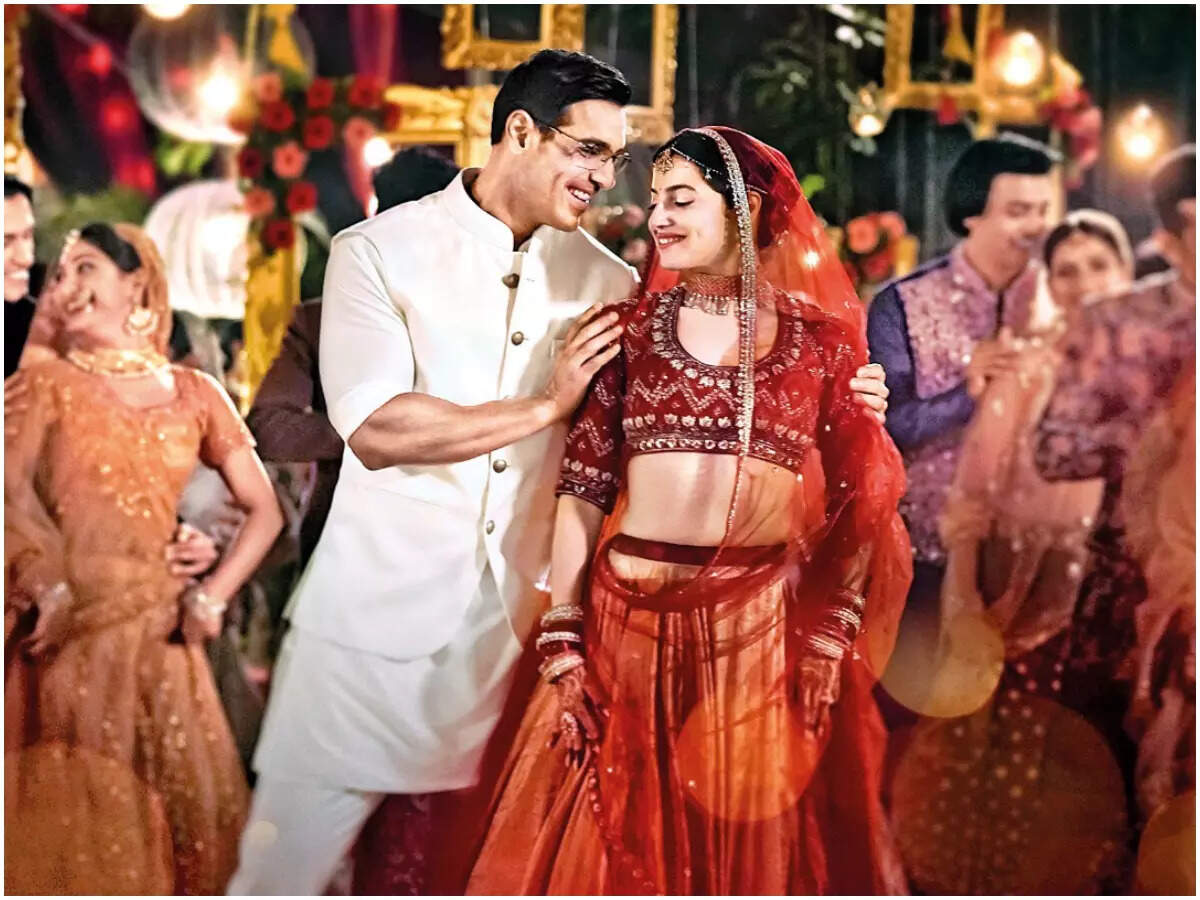 What was it about this role that prompted you to give a nod to this project?
After Sanam Re, I was getting a lot of amazing opportunities to direct films that boasted of a top-notch star cast. I said no to those because I didn't want to go against my heart. It wasn't easy though. It wasn't like maine soch liya aur film mil gaye. I wasn't happy with the work that was coming my way as an actor. It took three years of my life to land the correct project. However, it took more time because things went for a toss due to the pandemic. I have a lot of hunger as a creative person, and I have a lot of untapped potential, which makes me fidgety because until that isn't tapped, you don't feel satisfied. I am happy that director Milap Milan Zaveri saw my work in the short film Bulbul and approached me for this part. I opened up about my concerns, and I cross-checked with him that the role he had in mind for me had substance. He promised me that he would write a good character for me. I like the way he has presented me in this film — as this strong Indian woman with so much dignity. I wish I get to portray such great roles on screen. Earlier, people had not seen my work as an actor, so there was hardly anyone who would approach me. I am sure people will reach out to me after watching this film. I couldn't have imagined myself in a role like this.
You play a politician in the film. What's the prep you underwent to essay the part, especially when you say that you couldn't visualise yourself in that part?
Not only do I play John's love interest in the film, but also a politician. So, it was important for me to understand how a politician functions and carries herself. I had to put in a lot of hard work. To look the part, I had to gain a few kilos, and I am someone who doesn't gain weight easily. Just to get the feel of the character, I saw a few prominent female politicians' speeches. I also went through references to see what they wore in terms of the costumes. Also, Milap had asked me to watch Sanjeev Kumar and Suchitra Sen-starrer Aandhi (1975). However, in the end, it was important that I bring in some personal touch and feel to the part so that it looks very natural. I hope the audience likes what I have presented on screen.
This is your first film with John Abraham. What is it like to share screen space with him?
I think John is a fabulous actor. He was fully prepared when he came on the set. He is an amazing human being. I think we just struck this friendship, and things became so easy. That worked for us. After watching my performance in the film, he told me that I should concentrate on being an actor and not look back. He loved my work and has only motivated and inspired me. We both are so giving as actors that our chemistry also came out very well on screen. He left me impressed with his punctuality and dedication.

You are focusing on acting now, but you are a filmmaker, too. Did you ever find it difficult to hold back the director in you while facing the camera?
When I am on a film set as an actor, I turn off my directorial instinct. I think if I mix up the two, then it would get very complicated for me. I feel direction is way more difficult than acting. I want to direct in the future, but right now, I am completely looking at acting opportunities. See, at heart, I am just a creative person who is passionate about cinema. A film set is a happy place for me. I love comedy. I feel I am very good at pulling off comedy. There is a little bit of comedy in this film… some lighter scenes and comedy between John's character and mine. I feel that I can do justice to a brilliant comic film. I hope it comes my way.