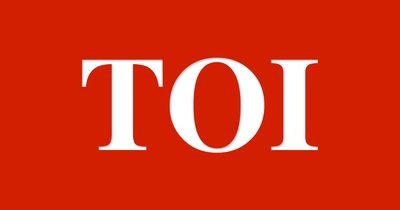 NEW DELHI: A clutch of industry bodies representing the hospitality sector in India have petitioned Union Finance minister Nirmala Sitharam to extend the scope of the Emergency Credit Line Guarantee Scheme and to bail them out from the severe liquidity crunch and NPAs they are facing after coronavirus pandemic halted their recovery.
Key bodies including the Hotel Association of India (HAI), Federation of Hotel and Restaurant Associations of India (FHRAI) and the Federation of Associations of Indian Tourism and Hospitality (FAITH) have over the past month submitted representations to Sitharaman urging the government to provide a 'Special Credit Guarantee Window' to the hospitality sector under the Emergency Credit Line Guarantee Scheme (ECLGS).
Asserting that businesses are tottering on the brink of collapse, the associations have sought standardisation and alignment of loan tenures and moratorium facilities floated under earlier versions of ECLGS and extension of benefits to already sanctioned loans with retrospective effect.
FAITH, the umbrella body for tourism, travel and hospitality industry, stated that while the ECGLS scheme proposes to extend support to tourism, travel and hospitality accounts classified as regular, special memorandum account-0 and special memorandum account-1 and whose past dues were not beyond 60 days as on February 29, 2020, certain clauses of the operational guidelines say it will not apply to accounts classified as non-performing assets 'as on' date of disbursement.
"This clause is inherently contradictory to the proposed spirit of the scheme which is to help borrowers by assessing their accounts on a pre-pandemic status," FAITH stated, asking the government to reissue the necessary instructions to have the contradictory clause annulled.
The industry bodies also unanimously sought that the government should consider eligible outstandings for tourism, travel and hospitality as an average of 11 months of the year 2020 – from April 1, 2019 to February 29, 2020. Since October to February is the peak tourism season in India and credit outstanding levels are usually at their lowest in February, the industry bodies argued that an 11-month average of outstandings would enable a correct need-assessment of the tourism, travel and hospitality enterprises in India as it would balance out the off-season and the peak season accordingly.
FacebookTwitterLinkedinEMail