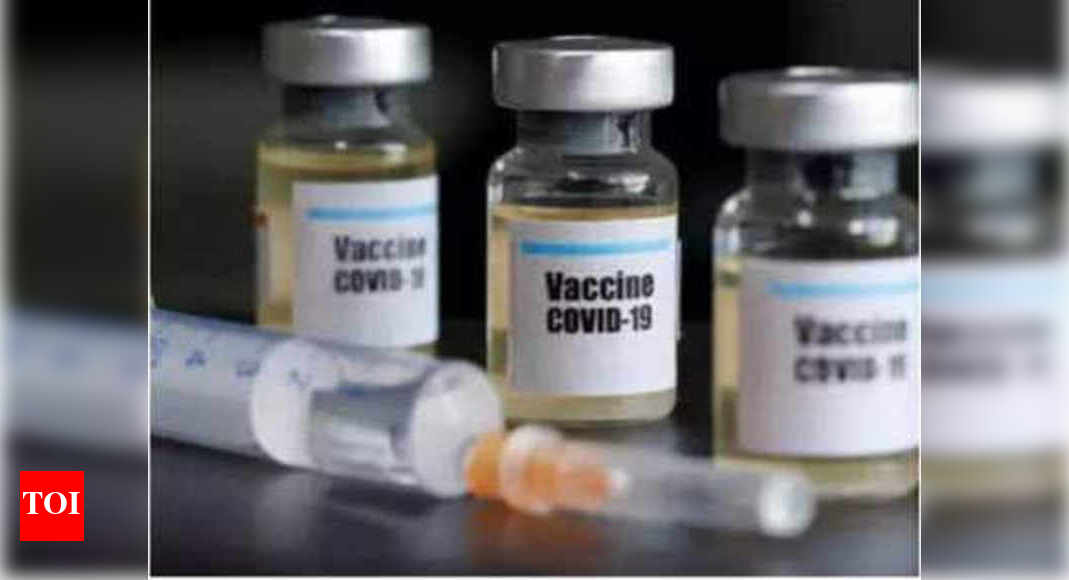 NEW DELHI. A day after Maharashtra health minister Rajesh Tope said that the state government has vaccines to last just 3 days and demanded 40 lakh doses weekly from centre to scale up vaccination drive in the state, Twitter has exploded with reactions.
Tope's remarks were followed by a stinging attack from Union health minister Harsh Vardh on the Maharashtra government. He slammed its claims of vaccine shortage as "utterly baseless", saying this was nothing but an "attempt to divert attention from its repeated failures… that had singularly bogged down the entire country's efforts to fight" the Covid-19 pandemic.
The war of words between Maharashtra and the centre government escalated to micro-blogging platform, where many Twitter users chipped in with their thoughts on the matter.
THIS: Mumbai facing a #Vaccine shortage, says city Mayor. "There is a shortage of covaxine and covishield. In 2-3… https://t.co/nyaovn4Ys8

— Zeba Warsi (@Zebaism) 1617784906000
If you will listen to Maharashtra Health Minister right now then only you will understand why there is a shortage o… https://t.co/sEZECwVdTz

— Shivangi Thakur (@thakur_shivangi) 1617870234000
So will there be another attack by the centre calling other states "diverting attention from govt's repeated failur… https://t.co/7v7edI0FMM

— Purva Chitnis (@ChitnisPurva) 1617871532000
"Maharashtra is being given step-motherly treatment," alleged actor-turned-Congress politician Nagma.
The #PM is giving step treatment to #MaharashtraNeedsVaccine in much bigger Nos just because it has the opp govt th… https://t.co/bkpkYI2Eyg

— Nagma (@nagma_morarji) 1617878833000
'Divide and rule at play'
Divide and Rule is still the policy for the RSS-BJP. #MaharashtraNeedsVaccine

— Jeenal Gala (@JeenalGala) 1617874957000
'Maharashtra government is lying'
Maharashtra Vaccination:Healthcare workers 1st dose: 86%Healthcare workers 2nd dose: 41%Frontline workers 1st… https://t.co/WvAE19ypxQ

— Sunaina Holey (@SunainaHoley) 1617823908000
Really feel sad for people of Maharashtra who has to live with deadly Corona as CM is completly clueless and has ad… https://t.co/3wGdx8Sg6p

— Facts (@BefittingFacts) 1617855738000
'Maha Vikas Aghadi is inept at handling the pandemic'
Average Vaccination rate of senior citizens has been a pathetic 41% only,in #Maharashtra,despite availability;Why t… https://t.co/4tqLVV2EpJ

— Sanju Verma (@Sanju_Verma_) 1617873144000
'Pakistan is getting 45 million doses of Indian-made vaccine, but not Maharashtra'
Modi govt sent 4.5 cr vaccine doses to Pakistan. But a mere 7.5 lakh doses to Maharashtra. #MaharashtraNeedsVaccine

— Spirit of Congress ✋ (@SpiritOfCongres) 1617877274000
'Centre and state fighting' is avoidable
Centre and State fighting and pointing fingers over #vaccineshortage is the worst possible outcome of the current s… https://t.co/yKTu7dBdT9

— Tamanna Inamdar (@TamannaInamdar) 1617878019000
'Centre needs to ensure Maharashtra gets all it needs'
It is bad form for India's health minister to berate a state which has done the highest number of vaccinations whil… https://t.co/cHAE4dYNeb

— Supriya Sharma (@sharmasupriya) 1617851330000
'Ramp up Covishield production and unfreeze vaccine import'
Not one rational reason left to not unfreeze the import of vaccines, get Pfizer, moderna, Sputnik and johnson and j… https://t.co/GAaAfmcJRU

— barkha dutt (@BDUTT) 1617853880000