Farmers clash with Punjab cops near SAD's rally venue
1 min read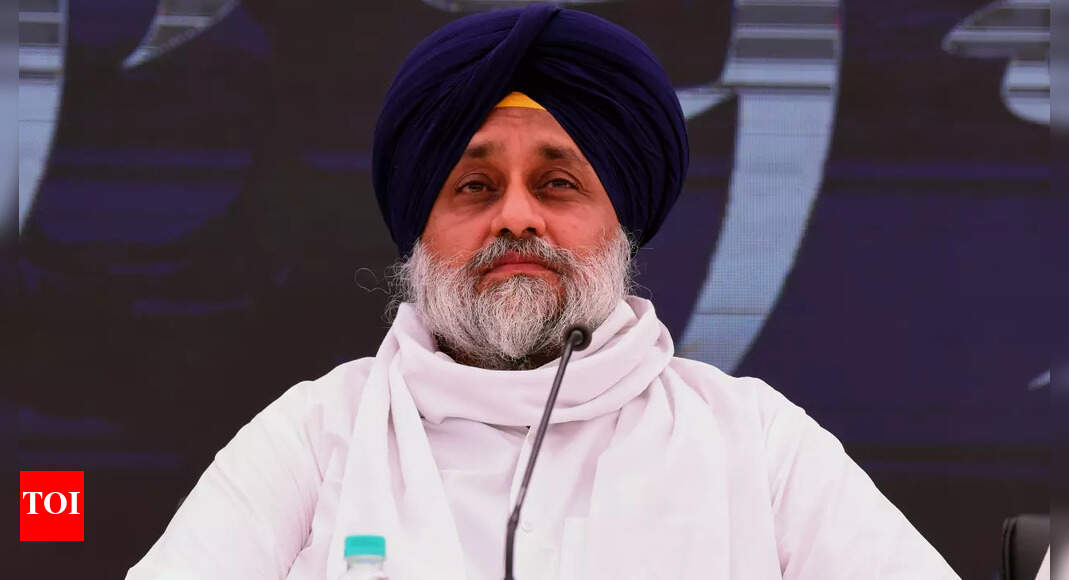 BATHINDA: After over 11 mo- nths of peaceful protests in Punjab against the Central farm laws, farmers clashed with the police in Moga on Thursday when they were stopped from heading towards the venue of Shiromani Akali Dal president Sukhbir Singh Badal's rally.
Following stone pelting by both sides, police resorted to lathicharge and used water cannons to disperse the protesters. Irked, farmers allegedly damaged over a dozen vehicles parked near the grain market, the venue of the rally. Some policemen and protesters sustained injuries in the stone pelting and cane charge.
The rally was arranged under the SAD campaign, 'Gall Punjab Di: 100 days, 100 constituencies'.
Before this, the state had only witnessed some isolated incidents of farmers stepping up the heat on politicians, mostly BJP leaders. Earlier, the SUV of BJP state chief Ashwani Sharma was damaged while Abohar BJP MLA Arun Narang was roughed up. Farmers' protest was by and large peaceful till now as police had not stopped them from holding sit-ins.
Farmers who clashed today were mainly from Kirti Kisan Union and said they wanted to reach the stage to pose questions to Badal.
Farm organisations BKU Ekta Ugraham, BKU Ekta Dakaunda and other outfits condemned the lathicharge on protesting farmers.