Farmers stage sit-in at Karnal mini secretariat: Key points
2 min read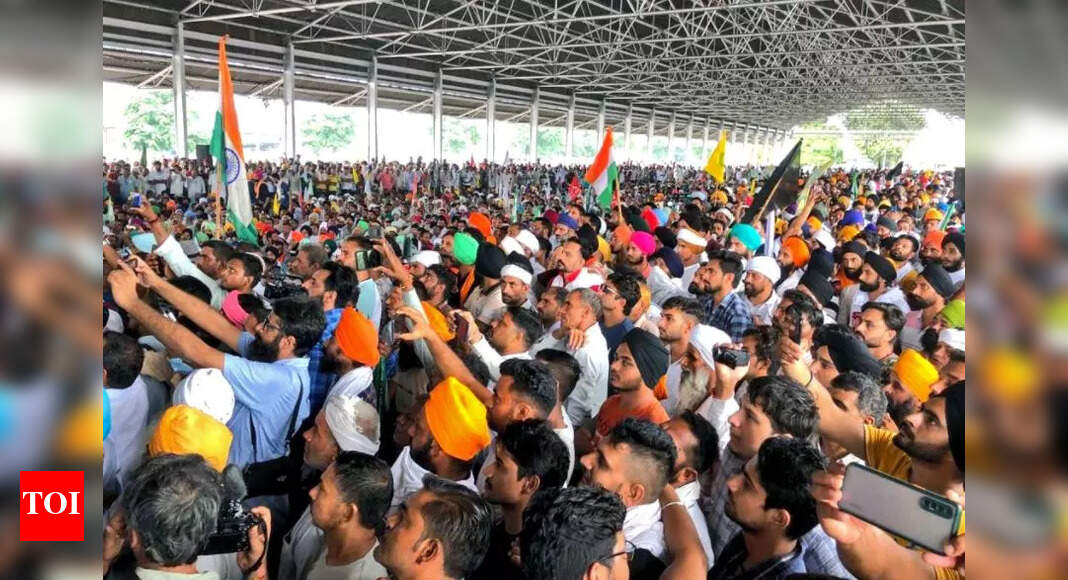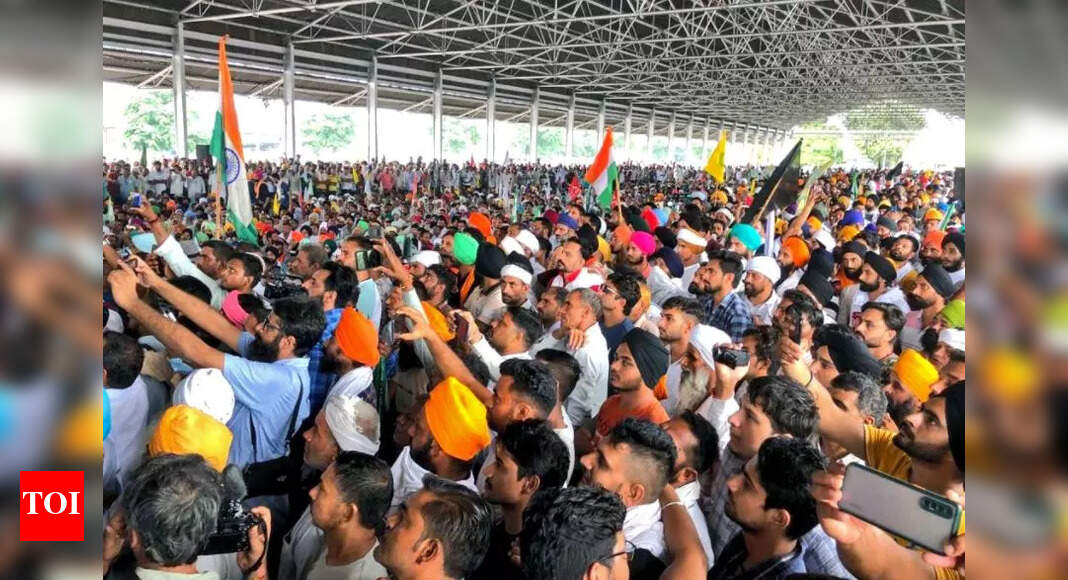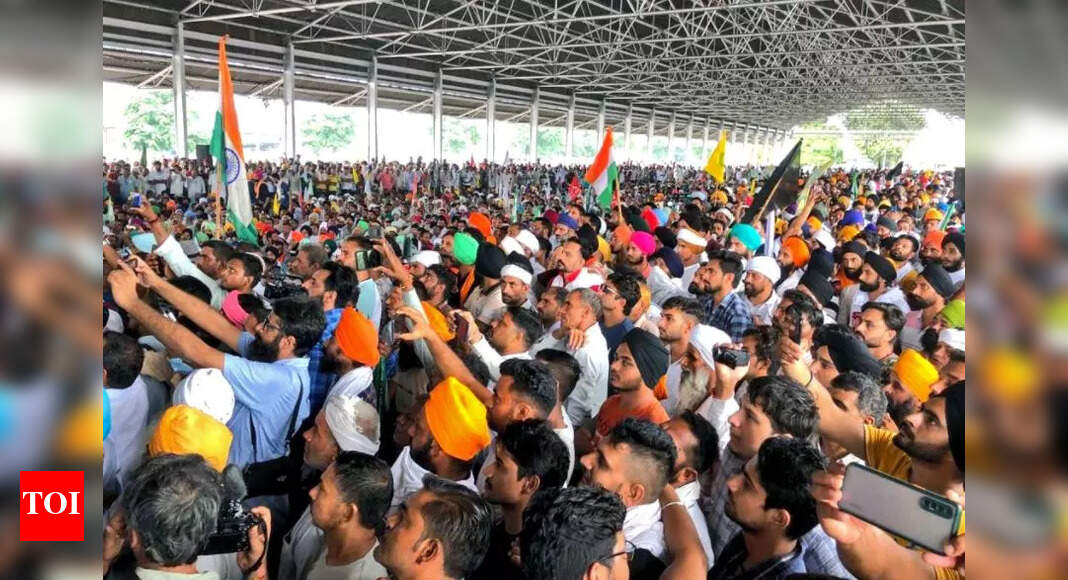 NEW DELHI: Farmers congregated in Haryana's Karnal on Tuesday for their second 'Mahapanchayat' of the week. This a part of a series of agitation planned across the country to demand repeal of the centre's three new farm laws.
Rakesh Tikait, Balbir Singh Rajewal, Joginder Singh Ugrahan, Darshan Pal and Yogendra Yadav were among the senior Samyukt Kisan Morcha (SKM) leaders who reached Karnal for the rally.
Mobile internet services were suspended in Karnal and the four adjoining districts of Kurukshetra, Kaithal, Jind and Panipat until Tuesday midnight. Prohibitory orders under Section 144 CrPC banning gathering were imposed in Karnal district.
Here are the key points from the day's development in Karnal:
Demand for action against those responsible for lathi charge
Farmer unions had demanded action against officials over the lathi-charge against protesters on August 28 in Karnal. Otherwise, they had threatened farmers will lay siege on the Karnal mini-secretariat.
BKU leader Rakesh Tikait told reporters that they had demanded the suspension of the IAS officer who was caught on tape allegedly telling policemen to "break heads" of protesting farmers.
Farmers reached the New Anaj Mandi for a mahapanchayat in the morning, riding tractors and motorcycles. As they gathered there, an 11-member delegation was invited by the local administration to discuss their demands and dissuade them from marching towards the secretariat.
Deputy commissioner Nishant Kumar Yadav, Karnal IGP Mamta Singh and SP Ganga Ram Punia, were among the officials who took part in the talks with farm leaders. However the talks were apparently unsuccessful.
"Our talks with administration failed as they did not agree to our demands," senior farm leader Joginder Singh Ugrahan said about three hours later.
March towards Karnal mini secretariat
Farmer union leaders urged the large gathering at the mahapanchayat to march peacefully towards the mini-secretariat, five kilometres away.
The leaders told the farmers not to enter into any confrontation with policemen, and squat in protest wherever they are stopped.
Thousands of protesters walked towards the secretariat carrying farmer union flags. Several barricades had been put up on the route.
However in the evening the barricades were breached and farmers reached the mini secretariat and staged a sit-in protest. Several farmer leaders were briefly detained as the situation became serious.