Gulshan Grover: To stay relevant is a lot of hard work
11 min read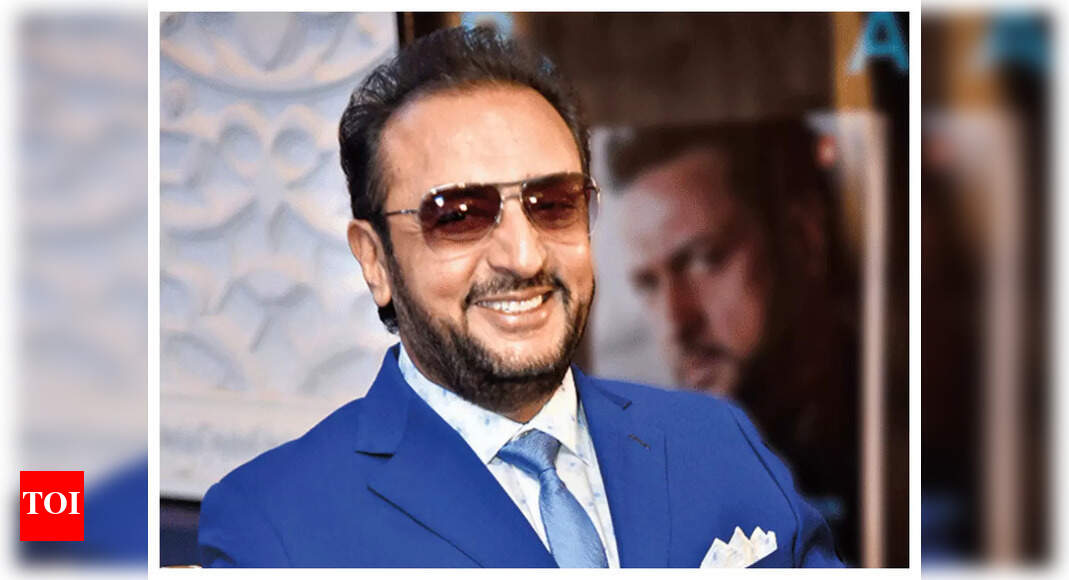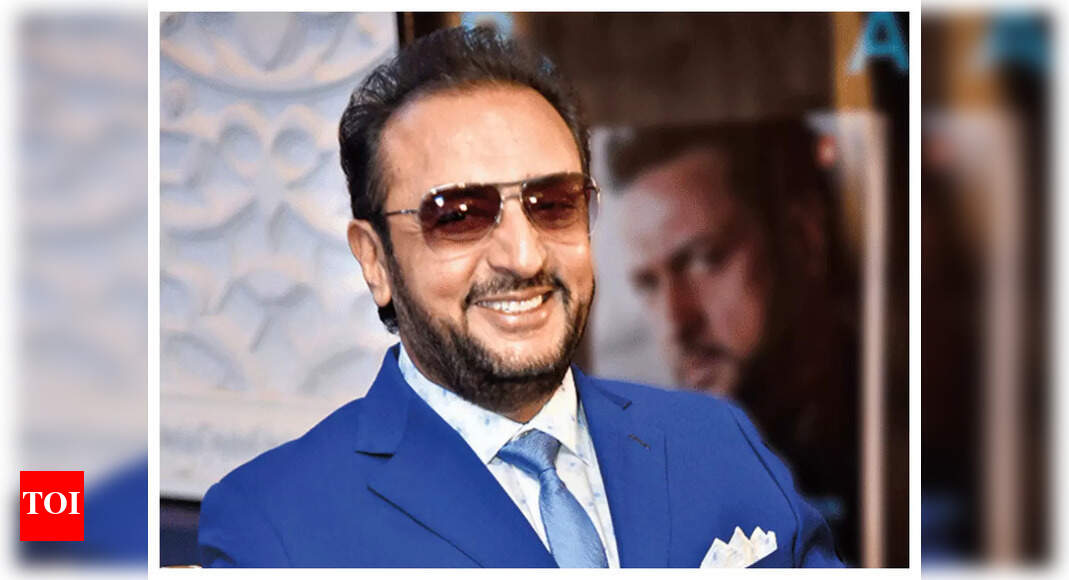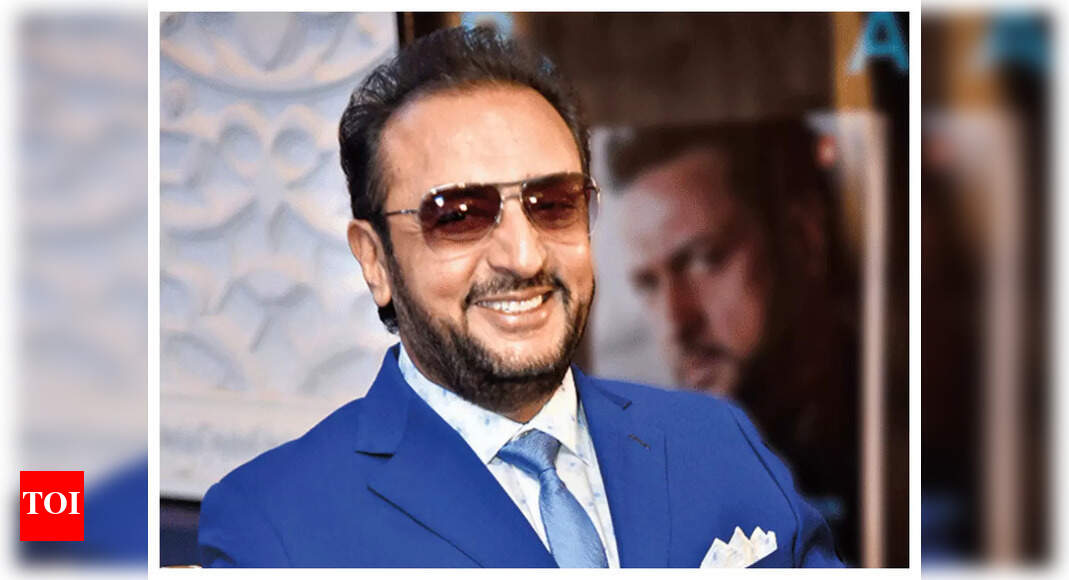 The inimitable Gulshan Grover aka Bad Man is enjoying a purple patch in his career. Playing the chief antagonist in Rohit Shetty and Akshay Kumar's 'Sooryavanshi' has won him rave reviews. Despite having spent more than 40 years in films, he's still excited about the adulation like a newcomer. In an exclusive chat with ETimes, the celebrated villain of yesteryear movies and a still sought after actor in Bollywood and Hollywood, talks about his career and building a brand out of his 'Bad Man' image. Excerpts:
You have found yourself in the middle of a lot happening in your life and career. Movies like 'Sooryavanshi' and 'Cash', the web series 'Your Honor', plus your book 'Bad Man' being translated into new languages. How do you feel about this abundant phase in your career?
I am excited and happy. It feels great that so many young and contemporary filmmakers are wanting to work with me, that they still believe in my ability as an actor. The fans and the audience are absolutely loving my work. Especially my performance in 'Sooryavanshi', the people are talking about it, saying such wonderful things.

I have never done a series before, but Applause Entertainment came up with the idea with director E Niwas, actors Jimmy Sheirgill, Mahie Gill and more for Season 2 of 'Your Honour'. They brought me in to make things hot, dangerous and messy. I worked with the gen next at Vishesh Films, that is Mahesh Bhatt and Mukesh Bhatt's company, where Rishabh Sethi and Vishesh Bhatt worked with me on 'Cash'. I was the only senior actor that they wanted to work with for this project. It's a subject based on notebandi and it's going to release soon.
And then my book, Bad Man, which was published by Penguin in English, has collaborated with Prabhat to release a new Hindi translation with some new updates.The book has been co-authored by Roshmila Bhattacharya and now it's also going to get versions in Gujarati and Bengali. To top it all off, my second name, Bad Man, has been turned into a men's grooming brand by a huge ayurveda and herbal company. I feel fantastic that so much has come together in the span of a month.
Videos of your tryst with fans at the 'Sooryavanshi' screening did make a splash online. How was that experience?
I had an extraordinary experience at the cinema hall. I went to watch the film at a cinema in Mumbai, because director Rohit Shetty had no trial screenings at all. The production house said, watch it in a theatre and we will arrange it. So I decided to go watch the film and when the fans got wind of it, hundreds flocked to the theatre and my car was surrounded. The security personnel from the cinema hall rushed to my rescue. Of course I acknowledged the fans and enjoyed the moment with them, but the security guys put me in the car and asked me to go back home. They said, 'Sir aap ghar wapas jaiye, aap picture dekhne nahi aa sakte please (Sir please go back home, you can't watch the film here)'.
With a career spanning 4 decades and 400 films, how does an artist stay relevant for so long?
To stay relevant is a whole lot of hard work and you have to constantly evolve. You have to understand that from everything that you do, some things may not work out. You may not be able to relate to some of the things, too. Somebody like me, who is strong headed and strongly opinionated, decides how much of the stuff that I experience, am I going to actually imbibe. Once you do that, you have to realise that your acting has to be modern, it has to be in sync with what others are doing today. You may have been famous for 30 years, but do you connect with someone who is as young as my son Sanjay, who watches a lot of American shows and world cinema? Sanjay, by the way, is working in Hollywood right now. The younger audience needs to be able to connect to the material and presentation that you're working with. Or you'll be like a purana gaana, jahan aap apni hi dhunn bajaye jaa rahe hain (an old song, where you're singing hosanna for yourself).
There are 3-4 reasons why I am relevant and why I will stay relevant all life long. First is my exposure to world cinema. Everyone knows I am the first commercial film actor who successfully made a transition from Bollywood to Hollywood. I made the mud path. I am proud of the fact that that path is being cemented by some wonderful artists like Priyanka Chopra Jonas and various others.
Also, my son Sanjay Grover can be very aggressive in criticising my choices and work. He keeps saying, 'Dad! Stop being so 90s. It doesn't make sense. I don't even want to talk cinema with you if those are your views. I don't want to talk to you about acting, if that's the way you think.' Various young people give me similar feedback. And then, there are also those who say, 'saab aap jab filmon mein aate the na, toh alag hi maza aata tha. Woh joh acting thi, woh joh dialogue baazi thi (Sir, when you used to work in the old films, that used to be a lot of fun. The acting and dialogue delivery was so much fun)'. The key is to find a balance between all that.
The best example of evolution has been Shri Amitabh Bachchan. He has stayed relevant for decades. He's loved by seniors, he's loved by younger people and he's the one I learn a lot from.
Talking about Amitabh Bachchan, he did ask a question about Bad Man in one of the 'Kaun Banega Crorepati' (KBC) episodes.
It was great to see that question being asked on KBC. Amitji graciously explained about the Bad Man character from 'Ram Lakhan'. I even sent a thank you tweet to Amitji. Amitabh Bachchan saab talking about Bad Man felt really nice.
You mentioned that your son Sanjay Grover is one of your biggest critics. Are you happy that someone so close to you can be your source for a constant reality check?
That is how your relationship should be with all family and friends. The younger ones should not cross the line, not be disrespectful, but they have every right to disagree. They should always point out those things that you're doing which don't make sense. There should be dialogue like, 'If this is what you think is right, then I would rather watch your old films (smiles)'. When you hear a statement like, 'I don't want to suffer watching you in a film', you sit down and think. Movies today are being made by a variety of minds and people and the fact is the modern film viewer is very young. While the viewership on OTT is also diverse, it is largely watched by young people. I am a student and I keep learning by observing, watching, reading and being bombarded by Sanjay Grover's relevant comments.
When you are the senior most on a film set, do you automatically assume the role of mentor and guide?
The young ones ask for advice for the first three hours only. They'll come up to me and ask me if I am comfortable, if things are working according to me and my reply to them is, if you continue this way, I will probably not show up for work tomorrow. I want to do it the way that you feel is right for me. I will combine my experience and expertise with some nuances and you may or may not like it. I will do what you're asking, but I may not copy you like a parrot. By doing this, after three hours or so, I always establish that I am interested in doing it the young way. I am not going to say, arre yaar humare zamane mein toh aisa hota tha (This is not how it used to be in our days). And I learnt this lesson early on in my career. Mahesh Bhatt saab, my mentor, told me one day, 'These young assistant directors like you, they want to be around you. You should realise that these are the future filmmakers, they are going to make movies going forward. Don't ignore the young and don't resist what they want you to do. You can reason it out, but don't ever resist. Because they may be able to bring a new perspective to your ability and you may end up doing some really interesting work.'
Arnold Schwarzenegger once said, 'No one succeeds alone'. His friends helped him become the biggest action movie star in the world. So what sort of friendships and relationships have you forged in your profession and how have they helped you and your career?


Before I answer that, I must add that a long time back I had presented Arnold with a painting of Lord Krishna. It was hand painted. I had also given him a waistcoat by Khadigram Udyog with a lot of needle work on it. In return, he wrote a letter to me and it read, 'The blue man in the painting has such intense eyes'. Of course, we pointed out to him that it was Lord Krishna. He even appreciated the embroidery on the waist coat. He's a dear friend Arnold and we've smoked plenty of cigars together as well. (laughs)
Coming back, not only do I fully agree with Arnold, but I'd like to add that my career is an example of hard work and sincerity translating to some senior influential actor noticing me and recommending my name to filmmakers. Right at the start, I worked in the movie 'Hum Paanch', and Shabana ji recommended me for 'Avtar'. I worked in another film and my co-star Amrish Puriji recommended me for another movie. Rishi Kapoor, Mithun Chakraborty, so many of my co-stars recommended me. I am grateful to all those actors, filmmakers and directors who believed in me.
I would like to reveal about a film that I never got to work in, but the episode is relevant here. I was being considered for a role by Aditya Chopra. Before making a final decision, Adi called up Shah Rukh Khan and asked him, 'I want to cast Gulshan Grover in a film, what do you think?' SRK replied, 'If you can handle hard work and sincerity, he's the man.' Adi was relieved with SRK's answer and he said, 'Mujhe laga ye star hai, villain hai, aayega aur dismissive attitude se kam karke chala jayega (I thought he's a star, a villain, he'll come work dismissively and go away)'. Shah Rukh assured him that would not be the case. I never got to work in that film, neither did I work with Adi, but I got to know about this episode from both men later on.
A person's genuine traits always translate into their work, regardless of what profession they're in. Yes, Arnold is right. My successes, hard work, sincerity, my faith in God and all these wonderful people helped me at every moment in my journey.

The entire film industry had pinned its hopes on 'Sooryavanshi' and its theatrical run. What expectations did you harbour from this film and did they pan out for you?

On day one, I got a call from Rohit Shetty and he told me that he wanted me to play, and he used the word 'main opposition'. I heard the role and the script and I was very excited. One of the reasons was that Rohit makes entertaining and exciting films. The first scene that I shot had me tied up and they were beating me. It had a two-and-a-half page dialogue, which of course in the theatrical cut ended up as three lines. Rohit asked me if I would like to do it in parts and I said I would prefer doing it in one shot. There were multiple cameras, I gave the shot, Rohit called cut and he said, 'Fantastic, no more'. That doesn't work for me though. I requested Rohit to give me another take. And he said with confidence and clarity, 'Sir the first shot is great and I will use that as my final shot, regardless of what you do ahead'. That clarity and confidence impressed me the most. By day four I was asking Rohit, 'bhai tum bata do kya karna hai, main utna hi karunga (Please tell me what you want me to do, I'll do just that)'. (laughs) Keeping that clarity of vision from Rohit in mind, when he took the decision of not releasing the film on OTT and saving it for theatres regardless of when they re-open, I was with his confidence. Because I knew, his faith that this film was meant for the big-screen experience wasn't coming all of a sudden. He was clear about it during every single day of the shoot.

A lot of your contemporaries had breakout characters that became synonymous with their image. But very few characters became brands like Bad Man. Did you work towards making this happen or did it just snowball into success?
You can't really plan these things. You can never be sure about what sort of love and affection you will get from the audience. You can never be sure of what sort of backing you'll get from your business partners and investors. The only thing you can be sure of is working hard with sincerity and having faith in God. Today, Bad Man is a brand, there's a movie called 'Bad Man', there's grooming products, books and multiple things are going to happen with this name. But instead of feeling happy and gloating about it, I like to believe this is pathbreaking for various other movie characters that haven't really managed to emulate this. You think of Khiladi you have Akshay Kumar, you think of Jhakaas you have Anil Kapoor, but somehow, luckily God chose me to start this. And it was all of a sudden. Apart from God's blessings it's also the love and appreciation of fans that fuels it. I experience that everyday and I feel obliged to my supporters and fans. It's thanks to their support that I have been able to explore unknown prospects like going to Hollywood, working in countries like France and Germany. Today, I am the first Indian actor to work in a Polish film. I've been the first Indian to work in an Iranian film, I've also worked in a Malaysian film. All this happened because I've always been open and grateful for all the love and support from God and every person in my life.
Watch the interview here:
[embedded content]