JD(U) says Nitish Kumar will not attend INLD's Jind rally being touted as precursor to formation of a 'Third front'
3 min read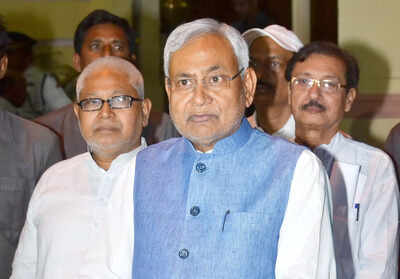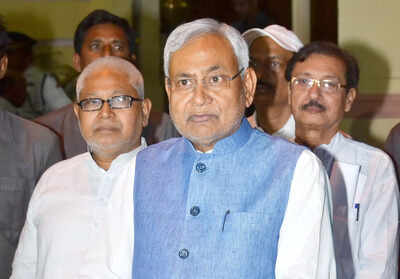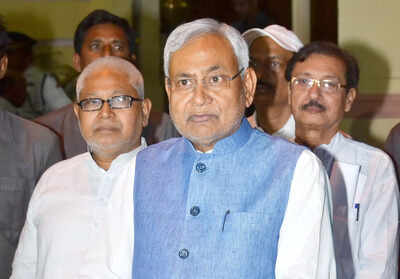 PATNA: JD(U) on Saturday said its supremo and Bihar CM Nitish Kumar would not attend the Indian National Lok Dal's (INLD) political rally being organized on the occasion of birth anniversary of former deputy PM and popular farmer leader Chaudhary Devi Lal at Haryana's Jind on September 25.
The rally, for which many top opposition leaders and regional satraps have been invited and some of them have already confirmed their presence, is being touted as the precursor to the formation of a non-BJP and non-Congress "third front" ahead of the 2024 Lok Sabha polls.
Speculations regarding Nitish attending the opposition's anti-BJP political congregation at Jind, were rife since Tuesday after the INLD leader Abhay Chautala told media persons in Delhi that the Bihar CM, the Samajwadi Party (SP) patriarch Mulayam Singh Yadav, former prime minister HD Deve Gowda and SAD supremo Parkash Singh Badal have confirmed that they would attend the rally.
Abhay had also said that NCP leader Sharad Pawar, TMC president and West Bengal CM Mamata Banerjee, National Conference leader Farooq Abdullah and RLD leader Jayant Chowdhury have also been invited for the Jind rally.
Earlier, Haryana former CM and INLD patriarch Om Prakash Chautala had announced that he would contact opposition leaders across the country to forge a "third front" at the national level. The INLD patriarch had also said that before September 25, the birth anniversary of his father Chaudhary Devi Lal, he would try to meet opposition leaders and urge them to come on one platform.
Putting to rest all speculations regarding Bihar CM attending the rally, JD(U) national president Rajiv Ranjan Singh alias Lalan Singh on Saturday said though Nitish Kumar had a very cordial relation with Devi Lal Ji, he would not be able to attend the INLD's Jind rally.
"Earlier Nitish Kumar Ji had been attending many programmes organized to commemorate the works of Devi Lal, but this time he would not be able to go outside Bihar as he is deeply engaged in making necessary preparations to fight against the possibility of a third wave of Covid-19 in the state, emergence of a new disease among the children and the current flood situation in north Bihar," Lalan said.
"If any very urgent work arises, the CM can go up to Delhi. But he is not in a position to go outside Bihar," the JD(U) chief said.
Lalan also revealed that his party had already informed the INLD patriarch Om Prakash Chautala that Nitish would not be able to join Devi Lal's birth anniversary event. However, JD(U)'s national secretary general K C Tyagi would represent the party at the Jind rally, he said.
Earlier on August 1 this year, Nitish and Tyagi called on Om Prakash Chautala at his residence in Gurugram, a month after the former Haryana CM's release from Delhi's Tihar Jail on July 2. The former CM of Haryana had been serving a 10-year sentence in a recruitment scam.
"There is no political agenda for my meeting with Om Prakash Chautala. I have respect for him. We have longstanding ties and I had said to meet him once I will be in Delhi. There isn't any political agenda for this meeting," Nitish had then told the media after his meeting with the former CM of Haryana.
FacebookTwitterLinkedinEMail