Kiara: I value all my friendships be it with Sid or anyone else
14 min read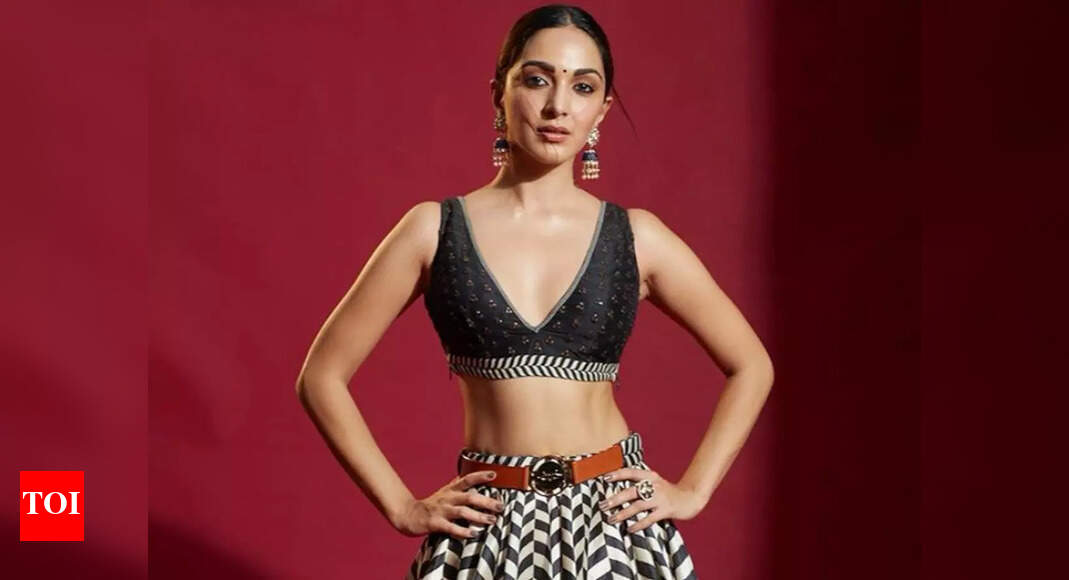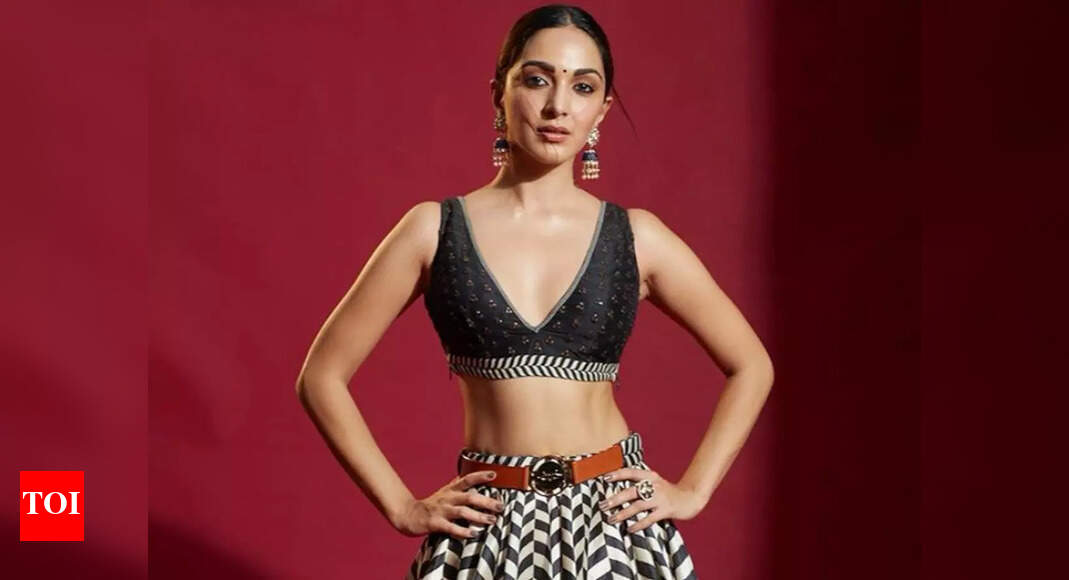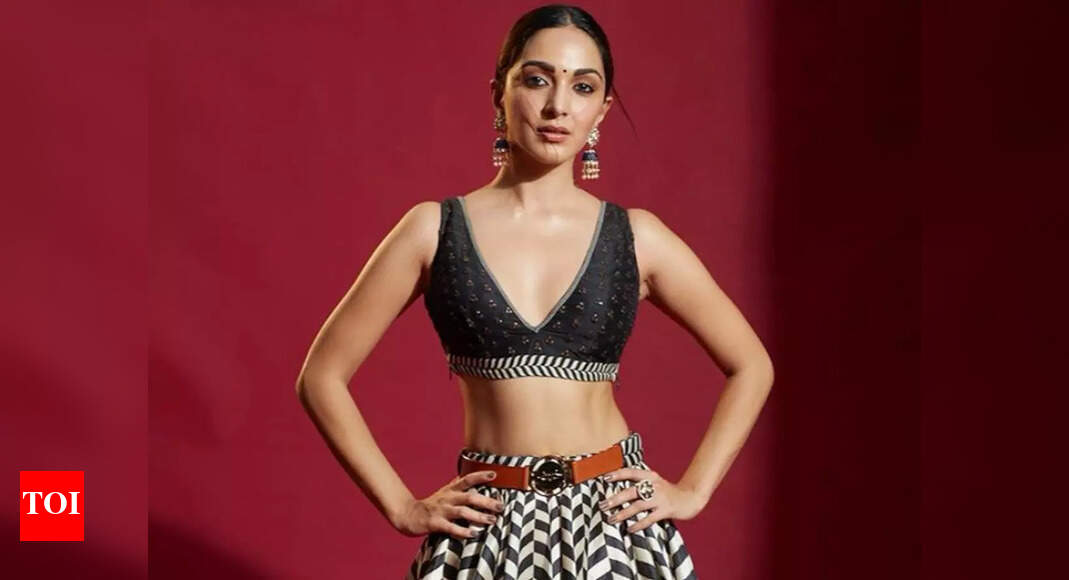 'Shershaah' has been one of the biggest success stories of the year and Kiara Advani is still enjoying the positive feedback. But that's not the only exciting part of her career and life. Her friendship with co-star Sidharth Malhotra has had the grapevine buzzing and then there's always the speculation of when she'll tie the knot. Not one to be bogged down by the gossip, Kiara is focussed on her upcoming films and she wants to try her hand at action films, period dramas and more. In an exclusive chat with ETimes, the actress opens up about love, life and more. Read on:
[embedded content]
It's been almost two months since 'Shershaah' released and people are still talking about it. How does it feel to have such longevity in appreciation?
We're all so charged up now, with everything that's happened with the film. The feedback has been overwhelming. Like you said it's been two months since the release and after two months we're doing this interview, of course, it's also because of the time and all, but the movie is still so fresh in everybody's minds and I think that's the beauty of OTT, too. You still have people watching the film, it's still going strong and it's received so much love. I think it's outdone anything that we had imagined it would. We knew it's a special film, but this level of adulation is definitely something else.
Usually, filmmakers and actors prefer to see their films release in theatres, but 'Shershaah' went to the OTT platform and still managed a success story. Was the team expecting such an outcome?

I've had a lot of films release on OTT. I even did a film called 'Guilty', which was an OTT original that came out just when we went into a lockdown back in 2020 when the pandemic hit. I think I had already experienced the kind of appreciation and love that one can get from that platform. This superseded, all of that because 'Shershaah' was so widely loved and it connected with everyone. Of course, we made the film for theatres, which is why we held on to the release, till the time we did. Because we thought shayad khul jayenge theatres (perhaps theatres will open) and maybe we'll get to put it on the big screen.

The idea was to just give the audience that visual experience. I mean, even today people who've watched the film say, '
Arre yaar, ye toh theatre wali film thi (This should have been watched in a theatre)'. That's a compliment as well, but in a way we're happy that the love that the film got and is still getting is what it deserved. A good film is a good film and whether you watch it in a theatre or at home, if it's good, it will touch you and it will get the same response. I also think 'Shershaah' ended up doing that for the whole industry in a way, it gave confidence to filmmakers that if your work is good, it's going to get that love.
You are no stranger to the world of OTT. One of your earliest impressions came with the OTT film 'Lust Stories'. Did you assure the 'Shershaah' team that success can be had on OTT, too?

I think the film speaks for itself. As actors, we have done our job and that is to make the film. And after that, it has its own journey with the audience. Everything we do goes into the effort of making the film. Then, it's up to the audience and how they lap it up. 'Shershaah' got all that love because of the story and the man behind the story, Major Vikram Batra. We always somewhere knew that we have a special film on our hands and we were just waiting for the audience to see it.
Dimple Cheema, with what little she's spoken in the past about Captain Vikram Batra, seems like she's a person with lots of emotions and a very deep sense of belonging. How was your experience of speaking with her?

She is an extremely private person. Of course, I want to respect that privacy and give her that. And yet she's managed to share such a huge part of her life and story with us, just because of her love for Captain Vikram Batra. No amount of words could do justice to my respect and admiration for her. I feel that just playing her part with the truest intention and reliving that journey for her was worth it. We created that for the audience to make them feel what she felt. The fact that we cry with her speaks volumes. Like you said, her character and her emotions are quite heart-rending as well. It's just something that's always going to stay with me as a personal experience.
Have you spoken to Dimple after the release of the film?

Yes. We've spoken after the release.
What did she have to say about your performance and about the film?

It was too emotional for her to watch the film. She didn't want to immediately watch the film after the release. She was only hearing things from everybody else, with her family members or friends calling in and telling her about the film.

Till then, she had only seen all the songs and promos and that itself had made her very emotional. But we had a lovely chat and I think that's all I can say because Dimple prefers to have her privacy and I would like to maintain that, too.
One of the standout features of the film was your chemistry with Sidharth Malhotra. How was the rapport while making the film? How are you guys? I mean, were you guys hanging out? What was the experience like of working with him and how did that translate into the film on, on-screen?

Honestly, you can't create chemistry or anything like that. It's always in the scene, in the story and what's written. No two actors can just go and create something that's not on paper and that's not being shot, for the audience to feel that way. Full credit for that goes to Vishnu sir (director of 'Shershaah') and Sandeep sir (writer of the film). They have very beautifully written the story and especially the romance of the film. And honestly, it's Captain Vikram Batra and Dimple Cheema and their true story. What Sid and I portrayed was what happened in their lives. Had she not shared her story and had we not known about their relationship through Vikram's family, we would not have been able to recreate that. The fact that it's a true story makes it all the more special. Somewhere both of us can say that we acted really well (laughs). Sid's a wonderful co-star and a wonderful actor so that just makes it easier to work with someone like that.
In an interview with ETimes, you had said that "As a friend, I'd say he is one of my closest friends in the industry." How much of that on-screen comfort and chemistry will you credit to your real-life friendship and rapport with Sidharth?

I think I can actually count my friends on my fingertips. If I'm friends with someone, then, as a Leo, I'm a very loyal friend. I value all my friendships be it with Sid or be it with anyone else. Whether those friends are from the industry or from my world outside of it. I hold my friends close to my heart and I make time for them and I like doing that.
How easy or difficult is it to forge friendships in the film industry?

I think fortunately I've been fortunate that I've got along with every co-actor that I've worked with. I could call most of them, my friends. Be it Vicky (Kaushal), Varun (Dhawan). I've shared a great rapport even with all my directors. It's very important when I'm working on a film set to have that energy around. Because it does translate on to the screen. You spend so much time of your life together with these people on sets. Our job is so complex that you end up becoming like a family with the people that you work with. For me, whoever I have worked with, touchwood, I've managed to have a great working equation. Even when I may not speak to my friends for a long time, we never lose touch. In that respect, I consider myself lucky to have forged these friendships.
Dimple Cheema's character experienced intense but ultimately unrequited love in 'Shershaah' and real-life, too. Were you able to relate to that sort of heavy, intense feelings? How do you personally define love?

I am a romantic at heart like that. And I do, kind of in my head, have this idea of eternal romance. You could call it old school, with that very pure, intense love. Maybe that's why I could connect to Dimple's and Vikram's stories so well. Perhaps that's why I was also able to connect with her. I feel you're very lucky if you get that kind of love in your life. I would love to have a partnership like that. The years that they had together were just so beautiful and honest, from what we've heard from them of course.
'Kabir Singh' in 2019, 'Shershaah' in 2021, and even during the pandemic there was 'Laxmii'. You've made a habit of staying in the spotlight and being in the most talked about movies of the year.

I would love to feature on this list. I would love to have my movie be the stand-out movie every year. I'd love for that to be true for every movie that I am part of. I hope the ones that come out now are also as loved by the audience. I feel blessed with the kind of love that 'Kabir Singh' and 'Shershaah' have received. This unanimous love and response for 'Shershaah' has been incredibly motivating.
Do you think you've hit a purple patch in your career?

It may feel like everything's great and I must be chilling now, but honestly, it just gets harder going forward. I think the most important thing is to enjoy whatever you do. I'm doing what I love to do. I always wanted to be an actor and here I am getting the kind of work that I wanted to get. I am very grateful for this. We are in a profession where we get the opportunity to touch so many lives and to entertain so many people and move so many people. You may not be having a great day and then you just watch a good film and it makes you feel good. And that's what I do. Sometimes I just watch a good movie and it just makes me feel happy. It motivates me to want to just do better.
Has the current success in your career lived up to the expectations you may have had when you were starting out? Where do you take your career from here?

I don't really know what my expectations were back then. The thing is, your goals keep changing and you keep working according to that. When I started off, I just wanted to really be an actor and I wanted to work. And at that point, there was a lull in my life where I didn't get work. There were days when I was just sitting at home, not days, months, probably a whole year.

I wasn't a working actor and at that point, my goal was to just work. I wanted to go on a set, I wanted to act and just be able to make movies and tell stories. There weren't as many options available to me as they are today. So, I just went along with whatever work came my way. Then I just got lucky that one thing led to another and the films I was doing, started to do well. The big blockbusters happened when 'Kabir Singh' and 'Good Newwz' came out. One by one, my films were appreciated, my performances were appreciated. The appreciation came from the industry as well, where I was getting roles and parts that were exciting and challenging. Suddenly I got the luxury of choice, which I didn't have when I started my career.

And now it's a phase where you've got the choices, but now how do you choose from these options? Because you can't say 'yes' to everything. You have to figure, what's exciting and what's driving you to go to work. What do you feel passionate about? Then you want to get a sense of responsibility. Today, I am in a position where I know I have fans looking up to me, my choices and a lot of these fans are young people. I have to figure what stories I should tell, what characters I should choose. Whether my choices will challenge me as an artiste and as an actor.

I am yearning to do an action. I want to do a period film. I think the driving force has been the idea of keep trying to do something different and something that I didn't expect from myself.
You've played the reserved homely girl in 'MS Dhoni', 'Kabir Singh' and 'Shershaah'. But then you've had an edgy character in 'Guilty', too. Are you trying to strike a creative balance?

When I was offered 'Guilty', I had just come off 'Kabir Singh' and I was wondering how these people imagined that I could be this character? That scared me and it challenged me, too. The journey of working in 'Guilty' and working with that character was personally one of the most satisfying parts of my career because I had never seen myself doing something like that. Then to get that critical appreciation gives you the confidence that I can take on these challenges. That I can try new and different things. I won't say I want to be picky or choosy about my films, but I just want to be sure about what stories and messages I want to put out there. At every phase of life or career, a person will always have different thoughts and feelings. I am just sharing with you, where I am right now.
Once you've reached the top, it's easy for a creative person to plateau and level out. Have you thought about reinvention and finding a new creative direction now?

I think I've had to reinvent myself with every new film. After I played Preeti in 'Kabir Singh', I was very lucky that I had 'Good Newwz' coming out in the same year. The character of Preeti had become a little too iconic for people and the fans had started associating me with the character. So when 'Good Newwz' came out people remarked 'Oh! She can do that as well'. The contrast between the fiery Punjabi girl and the demure Preeti was quite distinct. And then in 'Guilty', I was a totally different, tattooed girl. I remember people debated that 'Lust Stories' would be a game-changer for me, then when 'Kabir Singh' came, they said that's the game-changer, so I guess the audience is also confused as to which film was the real game-changer for my career (laughs).

For me, every film has been a game-changer because they've added to my growth as a person and as an actor. So, I am not really looking to reinvent because the scripts that are coming my way are automatically offering roles and characters that are completely different from what I have done before.
You've recently won a Smita Patil award. How did that feel? Smita Patil is considered an institution of acting. How do you feel about such recognition and how does it help your career?

It's very humbling. It's a huge honour to get such a prestigious award. It's a huge driving force. It definitely motivates you. I think, to get this kind of acknowledgement, to be appreciated for your work, drives you and kind of does give you that sense of motivation to do better and live up to this. I just want to keep the momentum going and continue to push myself to do better.
Is there any Bollywood actress that you have wanted to portray on screen?

I have always wanted to play Madhubala. I want to know more about her. I've felt intrigued by her story and I know she was a wonderful and beautiful actress. I would love to play her in a film. I hope some director is listening (laughs).
Recently, your lookalike, Aishwarya Singh went viral online. How did you react to her sight? Do you feel imitation is the highest form of praise?

So Aishwarya, I had actually seen her recreate a Dimple (Dimple Cheema, Kiara's character from 'Shershaah') look and put it up on Instagram. And I think I was tagged in it, which is why I went and saw the post and even commented on it. She did a really great job with the way she recreated the look. And then this morning, like everyone else I got the forward. But you know I don't really like the word doppelganger. I know what she's doing is flattering, but what's interesting to me is that she's a doctor in real life. She's her own personality and it's very sweet that she likes to recreate my looks. I've been told in the past that I look like someone and that's great, but at the end of the day, you have to be the person who you really are.
You have a long list of upcoming films. With all this work and back-to-back shooting schedules do you ever feel the pressure of being too occupied? Does the abundance of work ever get a little, too hectic?

It's all about the way you look at it, it's all your perspective. It can seem like it's too hectic and sometimes it may get stressful, but you choose to be grateful and enjoy it. For me, I've always wished for this, so I shouldn't be complaining about being busy. That's how I keep the right mindset. I know, I have to learn to balance the work and life system, and I feel I do a good job at it. Unless you talk about my parents. My parents are always complaining that I don't have time for them and that I am not talking to them. But I guess that's how parents are. You could be sitting at the dinner table, eating with them and they'll still say you're not spending enough time with them (laughs). In all honesty, I am excited about this busy phase and I am looking forward to making more movies and seeing how people react to them.
Can you share some details of your upcoming films?

I am currently shooting for 'Jugg Jug Jeeyo', which will go until December. We begin Shankar sir's film in November. 'Bhool Bhulaiya 2' has been announced and it's coming out in March and we've almost completed shooting for it.

How do you react when people start speculating about your personal life, whether in media or social media? Someday someone will ask when is Kiara getting married, another day someone talks about where you're off for a holiday? Does the invasion of privacy get too much?

I don't react to it. I know it's a part and parcel of this life. But I do wonder, why people want me to get married? Why so soon? I am still young. I will get married when I want to get married. I think marriage is this annoying obsession that people have. When someone throws up the marriage question, I think everyone gets annoyed. But I guess the best policy is not to react.