Krystle: Don't mind working with my exes
5 min read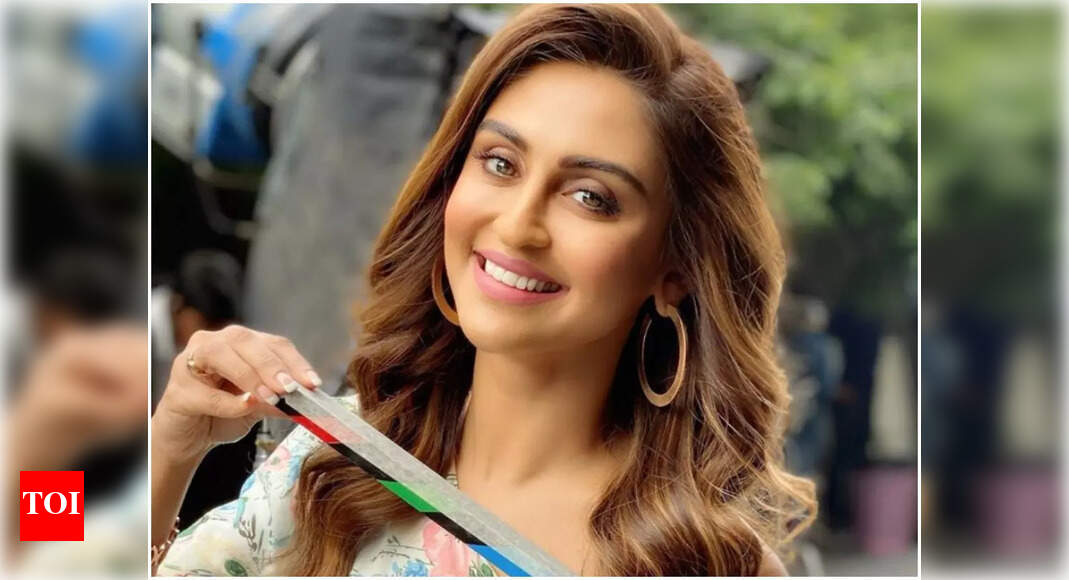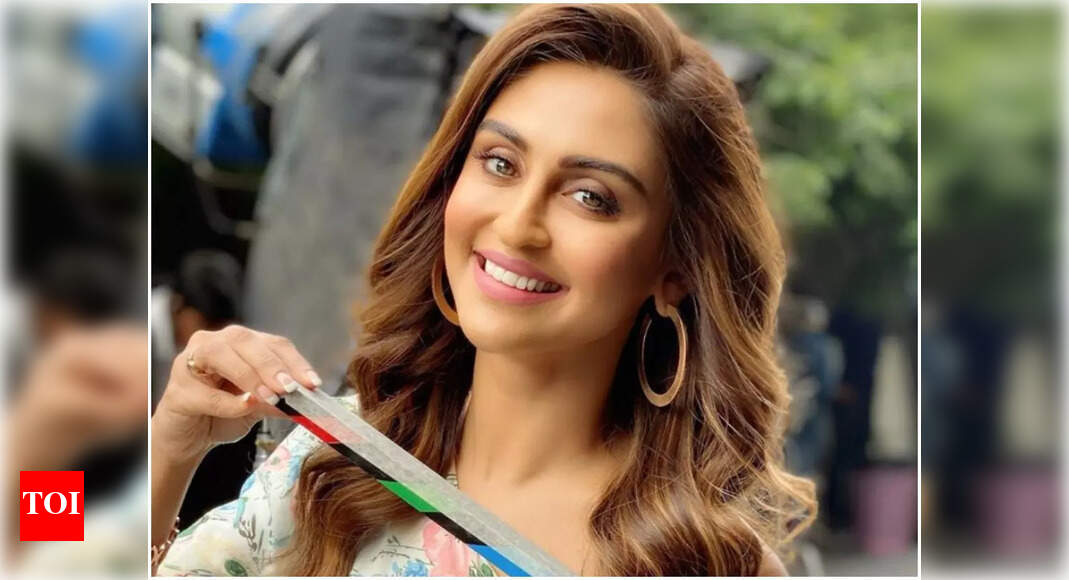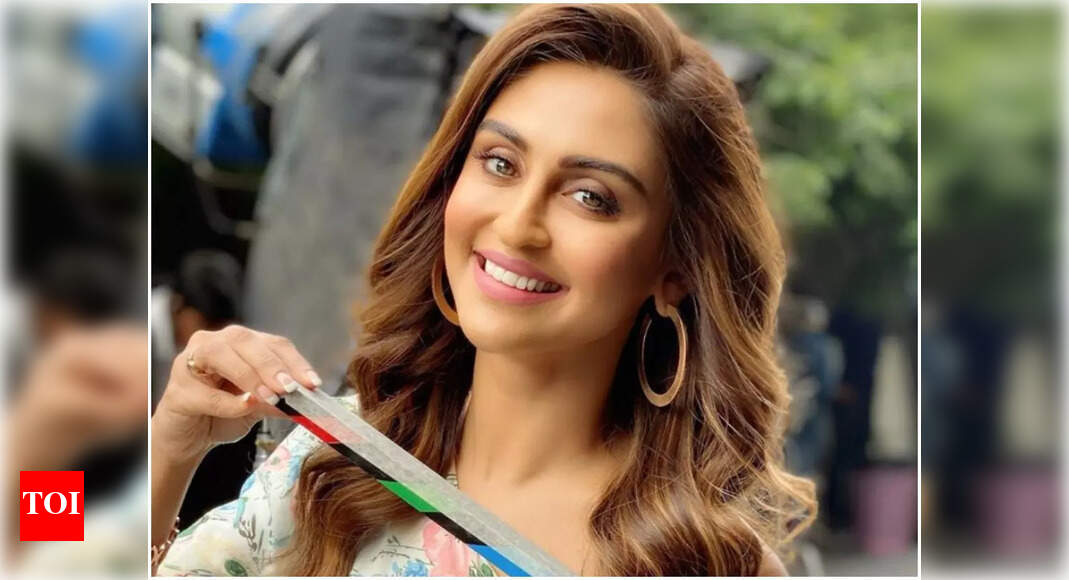 Krystle D'Souza who has been a famous face in the TV industry recently made her Bollywood debut with 'Chehre', which stars Amitabh Bachchan and Emraan Hashmi in pivotal roles. In an exclusive conversation with ETimes, the actress spilled the beans on her role, working with her ex, praised Ekta Kapoor, and much more. Here are the excerpts from the interview:
How does it feel working on such a big project?
I cannot tell you how amazing it feels. Thank you so much for having me here. It's surreal. It's something out-of-the-box. It's something I would only wish and dream of!

When the story was narrated to you, what caught your fancy?
To be honest, I didn't even know who were the actors in the film, while I was auditioning for it. Then I had a narration with the director Rumi Jaffery ji. He narrated the whole story to me and trust me, I was on the edge of my seat; I was like, 'What happens next?'. When you know that you're already asking these things when it's just been narrated, imagine when it comes to life. I feel like the script really matters and that's what drew me towards 'Chehre'.
You have had a long journey from TV to OTT, and now Bollywood. How does it feel?


I feel like it was a bit easy for me because, honestly, if this was where I started and this was my actual debut in life, I would've not been able to perform in front of such good actors. But because I come with a certain practice and experience, it wasn't that difficult. Honestly, if you love the craft and if you are passionate about it, you can do it anywhere.
You've worked with Amitabh Bachchan in this. Do you have scenes with him?


Yes, I do. I didn't sleep all night before we were to shoot my portions with him. That was the one day I wanted to look super fresh but I was not being able to sleep. I just tossed and turned all night. To add to that, my mom wanted to come on set. My mom never comes on set! More than being pressurised to act in front of Amitabh ji, I think I was more pressurised acting in front of my mother. She was literally starring at me. I was very nervous and the only thing I didn't want to do was fumble over my lines. I had memorised my lines well as I didn't want to mess up in front of Amitabh Bachchan ji. But he didn't make me feel like that. He made me feel like even if I mess up, it's fine. He made me feel so comfortable like I am a part of the film, a part of the industry. I didn't feel like it was my first time working with these two amazing gentlemen.
The film also faced some hiccups as the release date was postponed many times. Did that bother you?


I think the first time it was supposed to release was in April 2020. We had a date, we had everything announced, but then it wasn't possible, so it was a little heartbreaking. But, at that time, I felt like there's so much going on in the world and this little heartbreak of mine is nothing compared to what people are going through in this world. So yes, it was disheartening. I was getting a little anxious, but then when I took a step back and looked at the bigger picture, I realised it was the least of all problems. Also, at that point, I would really feel guilty to tell people to go to the theatre and watch my film because if there's a pandemic going on, how do you tell people to risk their lives to watch a film. But right now, I feel like it's a perfect time. I did go through a lot of anxiety, the second time as well, when the film didn't come out. But the third time, now, people are vaccinated. People are more safe and aware. The theatres are well prepared now, and their safety measures are on point. I went to a restaurant last evening and it was packed; people are enjoying out there, they have a better mindset now.
[embedded content]
Since you've become a part of Bollywood now, do you want to do only movies, or would you also want to balance between OTT and TV shows?


Like I said before, acting is my passion. It's something that I love doing. The medium does not matter to me. I can even do a stage play after this. I'm okay with even doing that. As long as the character is strong, as long as the script is good, it shouldn't matter to me.
You have a long-standing association with Ekta Kapoor. Are you going to work with her again?


I started my career only because of her. She gave me my break, my first show. My first OTT show was with her. Now we were just laughing about how we wished that my Bollywood debut also would've been with her. But nevertheless, we will keep working. Alt Balaji is like home for me; Balaji Telefilms just feels so comfortable. It doesn't even feel like work! If I want to do some character, I would go tell her that this character is really appealing. I'm blessed in that sense. She's always supported everything I've done. Even when I wanted to leave Balaji, she was very supportive. And that time we weren't even friends. So that's the kind of human she is. She would always want you to do well. She's putting up my songs, promos on her Instagram–everything a best friend should do. I'm so happy to have somebody like her in my life, who's a constant support to me.

Would you prefer working with your exes?


The medium doesn't matter, and the actors don't matter. For me, the script matters. If the script is good enough, I'll work with anyone. Because all I care about is my character, the film, the show. I feel like that is what should matter to an actor, their craft, nothing else. What matters is that you should be convinced with the character you're playing.
What are your upcoming projects?


There is a film that I am in talks about, but I really can't speak about it right now. It is huge; I can't really wait to jump on that set. Also, there's an OTT show that I'm working on.