Lalu says Sonia called him, Cong denies any such talk
1 min read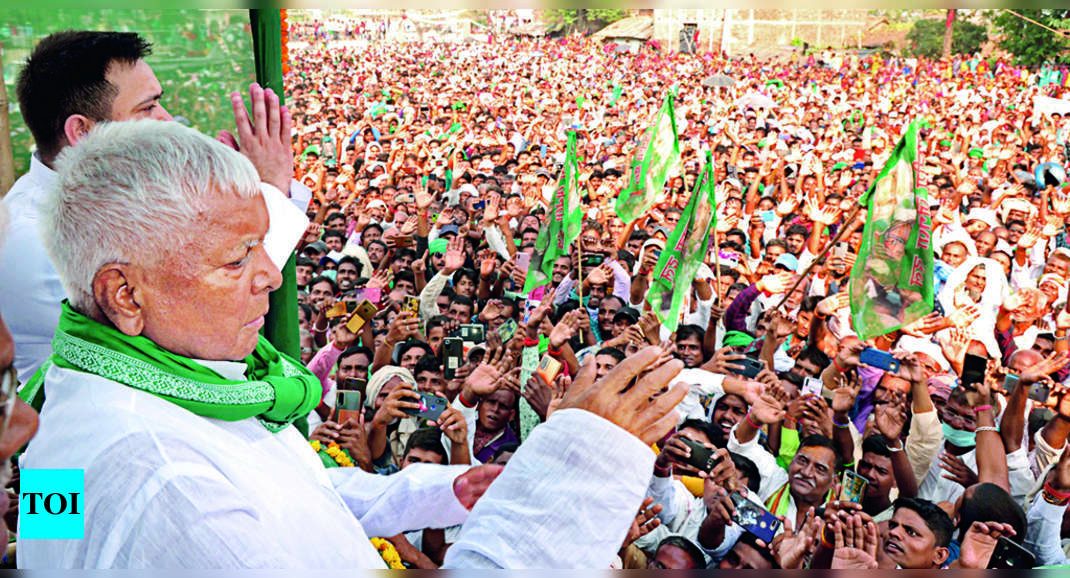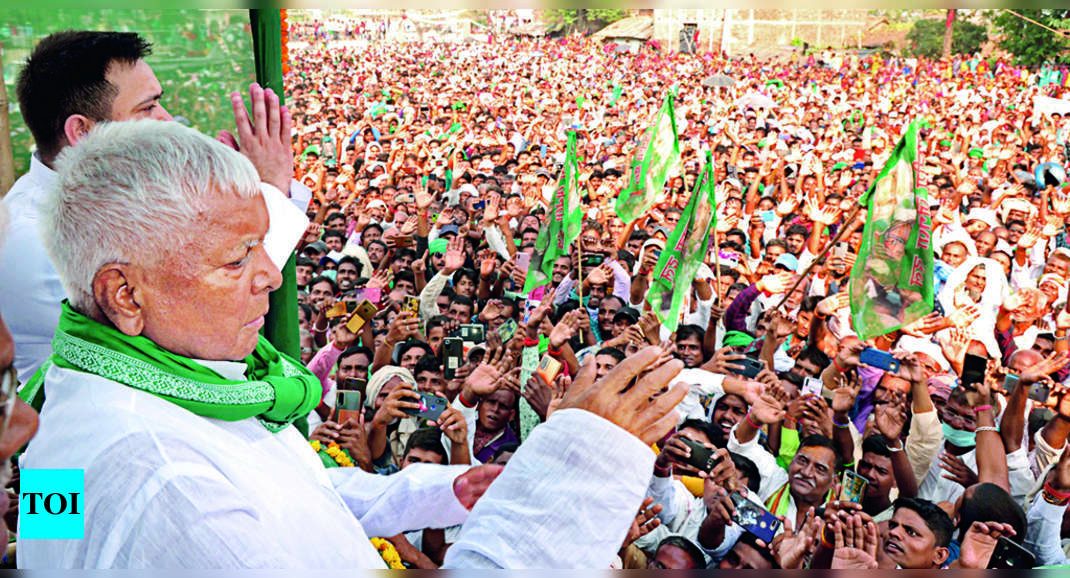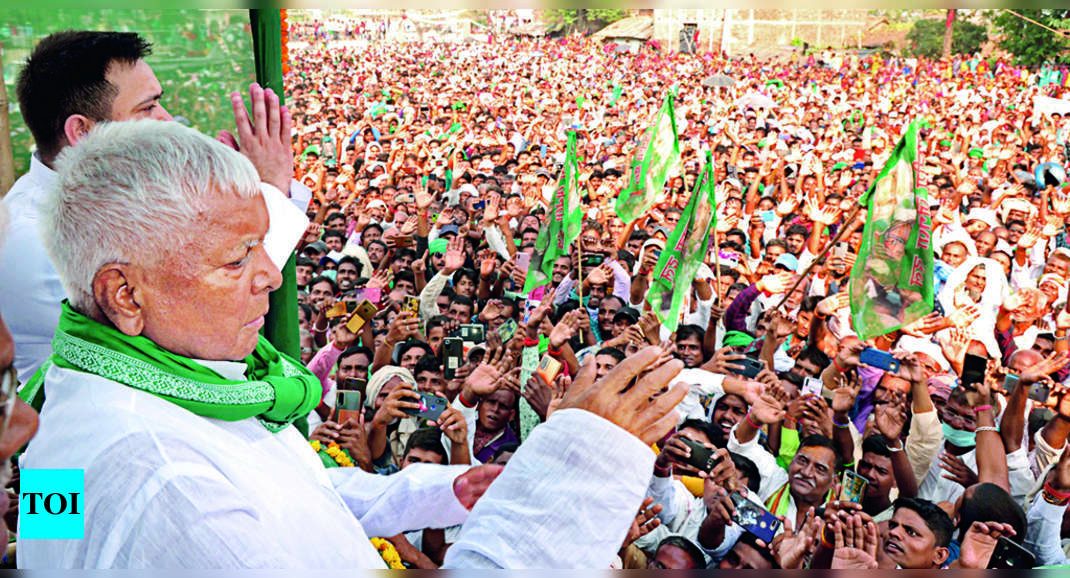 PATNA: Amidst the ongoing tussle between allies RJD and Congress over bypolls to two seats in Bihar, RJD chief Lalu Prasad on Wednesday claimed Congress president Sonia Gandhi called him on Tuesday night and asked him to unite all like-minded people against BJP. However, Congress denied this and accused RJD of creating confusion ahead of the bypolls.
RJD and Congress are at loggerheads and both have fielded their candidates in the two assembly constituencies against JD(U) after Lalu's party refused to cede Kusheshwar Asthan seat for the grand old party, which had finished runner-up in the 2020 assembly election. In retaliation, Congress also fielded its candidate from Tarapur, with its state unit declaring that their alliance was over.
"Sonia ji inquired about my health. I told her that her party is an all-India party. She asked me to bring all like-minded people together and hold their meeting," Lalu told reporters on Wednesday.
Congress in charge for Bihar, Bhakta Charan Das denied any such conversation between the RJD chief and Sonia. "Such statements (of Lalu) have no meaning. Few people try to create confusion in the battlefield and RJD is doing the same. I am the AICC in charge for Bihar and we are fighting the bypolls as per instruction from our high command. Had any such talks happened, I would have been informed," said Das.