Mark Information era to space era transition with efficiency and affordability: PM
3 min read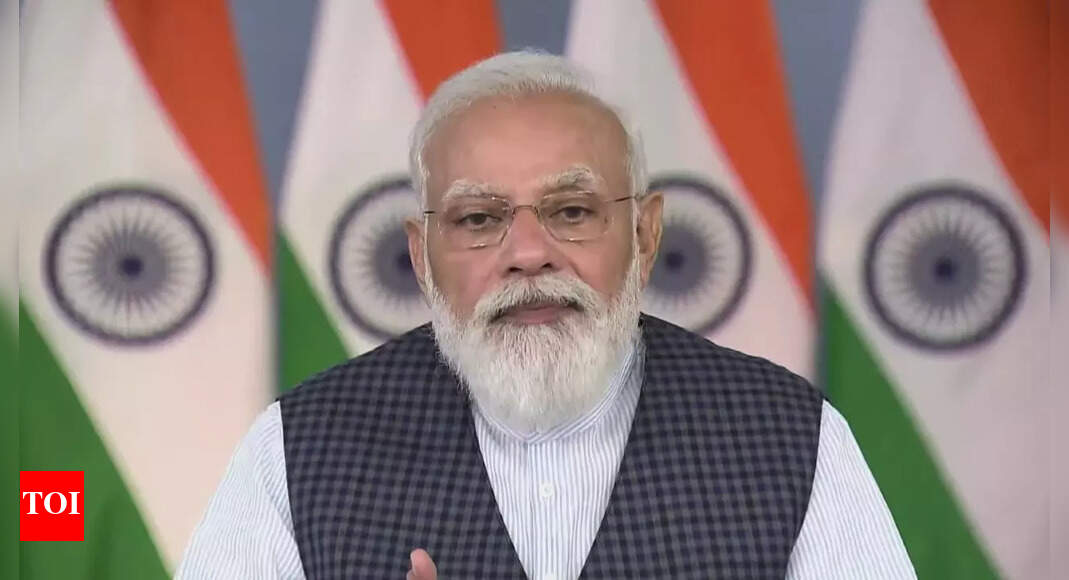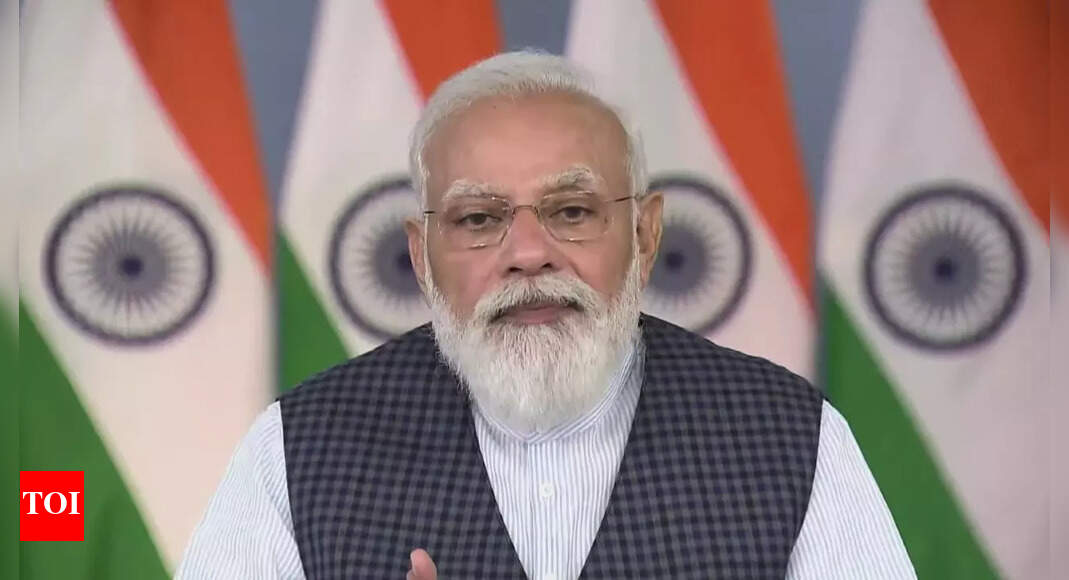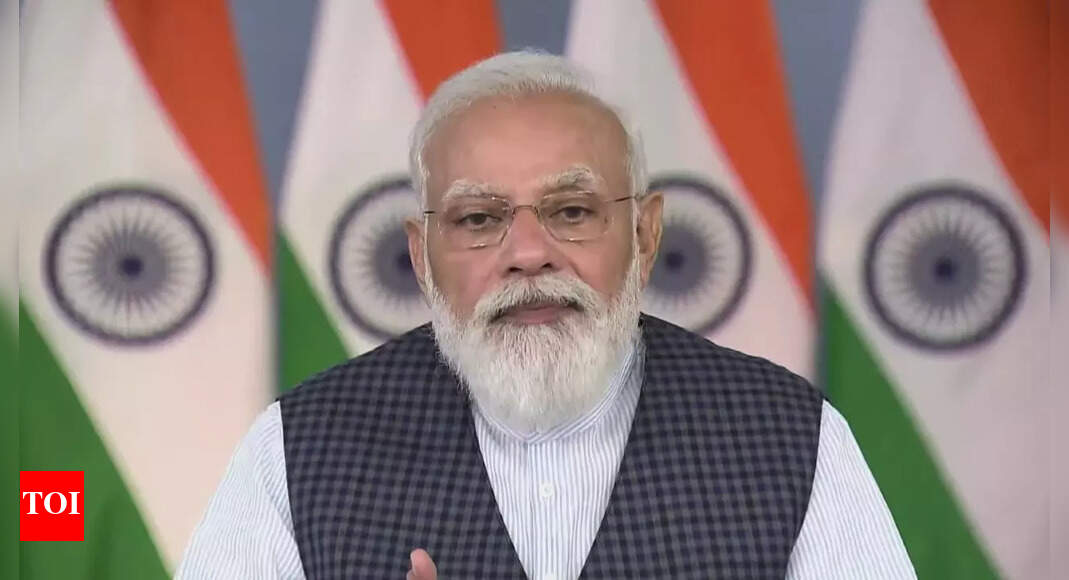 BENGALURU: Prime Minister Narendra Modi, while reiterating that India's abilities are no less than any other country in the world, said that the transition from information era to the space era will need enhanced efficiency and promotion of affordability that will help the common man.
Speaking at the inauguration of the Indian Space Association (ISpA), Modi said: "…Today is the day of a new flight for the Indian space sector. Since independence, Indian government has been synonymous with the space sector and a lot has been achieved by Indian scientists. However, time now demands that Indian talent — whether it is public or private sector — is not restricted by anything. And, in the 75th year of independence, the opening of the space sector provides a new platform for the private sector."
Commending the companies for taking his suggestion in December 2020 and forming ISpA, Modi said that only collective effort can take India to new heights.
"Your plans, vision and enthusiasm has also excited me. Today is the birth anniversary of two of post-independent India's visionaries — Jayprakash Narayan and Nanaji Deshmukh — whose lives continue to serve as an example of how progress can be achieved by taking everybody along. I pay my tributes to them," Modi said.
Pointing out that the approach with which 21st Century India was moving ahead, and the reforms being initiated comes from its confidence in abilities, he said that India's abilities were no less than any other country in the world and that the government's job, therefore, was to ensure there are no hurdles that hamper these abilities for achieving excellence.
"India has never seen such a decisive government. The big reforms being introduced in the space sector are indicative of this. Space reforms have four pillars: Freedom of innovation for the private sector; changing government's role to that of an enabler; preparing the youth for the future and using space technology to the progress of the common man," Modi added.
Stating that the reforms open up a lot of doors, Modi said that unlike earlier, when the space sector was synonymous with the government, this government has changed the mindset and provided new thinking and mantra.
"This new thinking and mantra is important because it is not a time for linear innovation for India but for an exponential innovation which is only possible when the government stops being the handler and becomes an enabler. This is why we are opening up all sectors which do not need the government to be there," Modi said, adding that creation of IN-SPACe, which will be a single-window independent agency, will enable the space sector to expedite innovations and progress.
Reiterating the various reforms that have been set in motion to aid the private sector, Modi said that the sector is a medium of progress for all 130 crore people in India.
"Our goals through the space sector are for better mapping, imaging and connectivity for all, better speed from shipment to delivery for entrepreneurs, better forecast, safety and security for our farmers and fishermen, better predictions of environment-related activities, enhanced safety for thousands of lakhs of lives. And the same goals will be shared by ISpA," he said.
Modi said that space sector reforms were part of the overall self-reliant India (Atmanirbhar bharat) programme. The vision for self-reliant India, he said, was also a well-thought, well-planned integrated economic strategy to make India a global manufacturing and innovation hub.
"From insurance to crop management to digital technologies, the space sector has played a vital role in everything that affects people. As we explore space for cutting-edge technologies, we need to remember the last man of the country. Future technologies must ensure better remote healthcare, better education, planning for and prediction of natural disasters etc, and the space sector will play a major role in this," he said.
With advancements made in all aspects of space activity — From satellites to launch vehicles and application to interplanetary missions — India, he said, was among very few countries that has end-to-end capabilities.
"…We've made efficiency a key aspect of our brand. And as we move from information to space era, we need to enhance this efficiency and promote affordability. As a partner, the government will support industry, young innovators and startups. Now, you need to grow," he added.