Movie review: Ye Mard Bechara-2/5
2 min read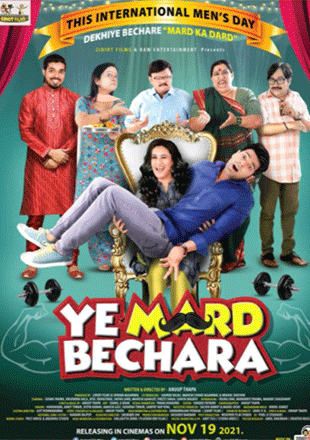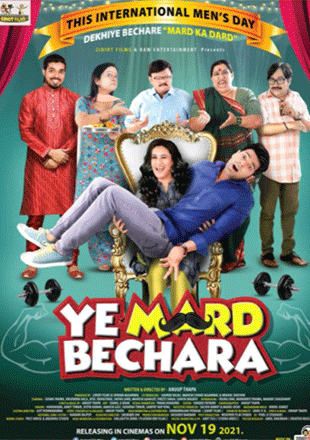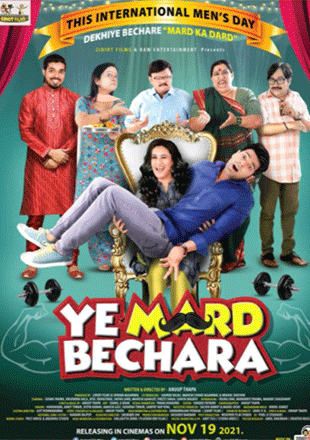 STORY: 'Yeh Mard Bechara' revolves around breaking the stereotypes of manhood.
REVIEW: 'Ye Mard Bechara' is a simple story of Faridabad's Sharma family, in which the patriarch, Ramprasad Sharma (Atul Srivastava), has his own ideas about what it means to be a man: he forces his son, Shivam (Veeraj Rao), to keep a moustache because it's a family tradition and 'mard ki pehchaan'. However, as a result of Ramprasad's pressure, his son's life takes a turn for the worse.
Shivam's life further turns upside down when he falls in love with Shivalika (Manukriti Pahwa), a girl from his college. But how could he impress her with his dated looks? Soon after, he finds himself trapped between tradition and love, and the events that follow, form the crux of the premise.
Writer- director Anuup Thapa's film attempts to deliver a message about gender equality by breaking the stereotype of toxic masculinity. The screenplay tries so hard to make its point that the story loses its substance during the period. Though the narrative is peppered with the one-liners and situations that are easily relatable.
The phrase 'mard bano, mard' is repeated ever so often, it becomes monotonous and is not at all comforting to the ears. Even Shivam's climactic statement is too cliched. Overall, the story had the potential, but due to its laidback execution, this 134-minute dramedy becomes a chore to watch.
Debutants Manukriti Pahwa (daughter of veteran actors Seema and Manoj Pahwa) and Veeraj Rao are convincing in living their parts as Shivalika and Shivam. Manukriti's performance is quite natural in some sequences, whereas Veeraj appears to be camera cautious, even during the rap — 'Yeh Mard Bechara' — at the end of the film.
As Shivam's middle-class parents, Atul Srivastava and Seema Pahwa are a delight to watch. Brijesh Kala, Shivam's go-to-person 'Chacha ji,' lends good support. They manage to create some hilarity together, but the majority of it comes across as forced due to the use of the word 'mard' in practically every sentence.
All said, 'Ye Mard Bechara' intends to deliver the message that 'mard ko dard hota hain' by emphasising on the societal pressures a man goes through. But it's lame execution and crippled screenplay make it a passable film!