Naik Gurjant Singh who died on duty in Assam mishap cremated with full state honours
2 min read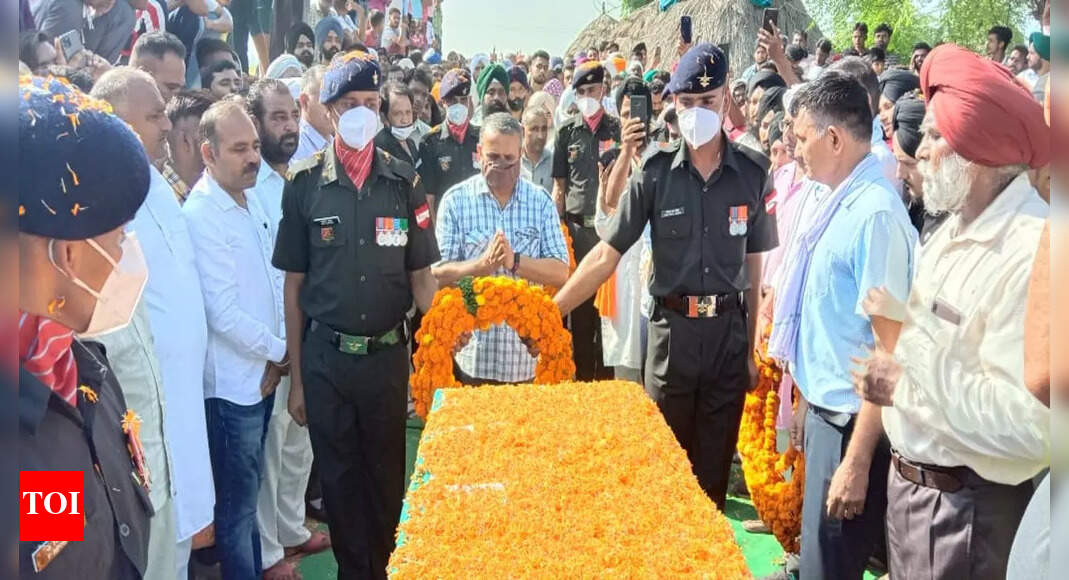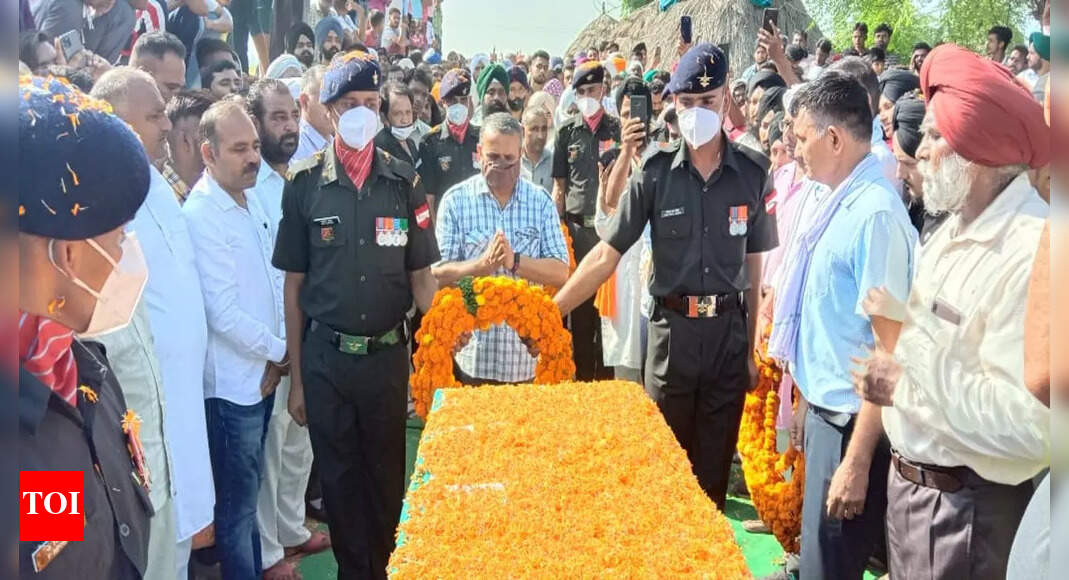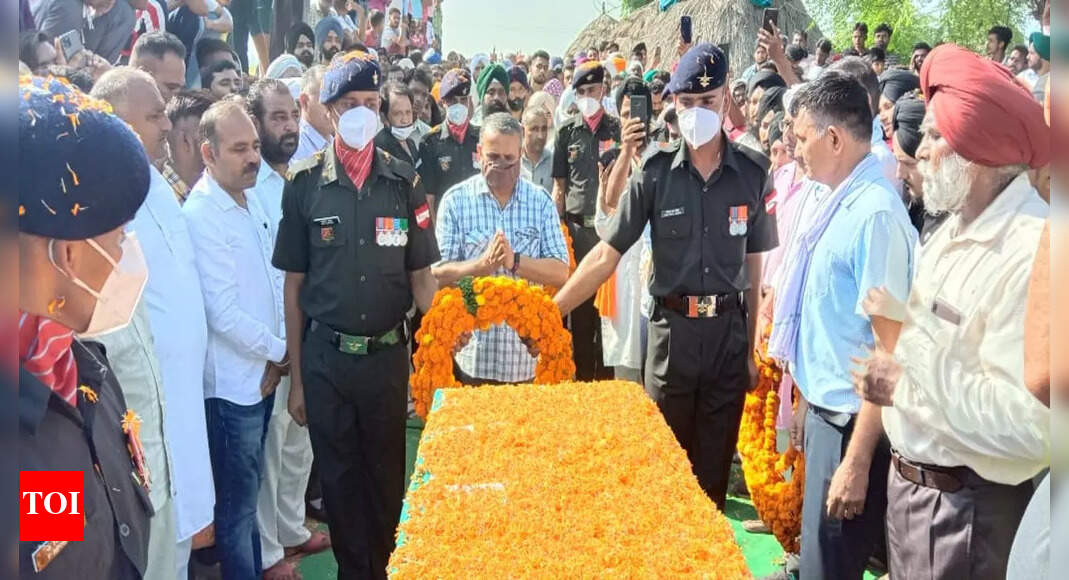 KURUKSHETRA: The mortal remains of Naik Gurjant Singh, who died in an accident in Assam last Friday, were cremated with full state honours at his native Rai Majra village in Shahabad block of Kurukshetra district on Monday.
Singh, posted with 102 Engineer Regiment, had joined the Indian Army in 2011. At the time of his death, he was a co-driver of Indian Army's high mobility vehicle (HMV), which fell into 500-ft gorge in Assam sector about 3 pm on Friday.
As per the information shared by the Army officers with the family members, the HMV was negotiating a blind turn, when it went down a deep gorge, trying to avert a civilian vehicle parked in the middle of the pass and another speeding vehicle coming from the opposite side. Other soldiers were rescued but Gurjant was declared dead on September 24 about 5 pm.
On Monday morning, a team of Indian Army, led by Naib Subedar Hoshiar Singh, brought the remains of Gurjant, wrapped in the national flag, to his village Rai Majra. The villagers showered flower petals when the remains were being shifted to the soldier's house.
Later, at the cremation ground, full state and military honours were given during the wreath-laying ceremony. Gurjant's brother Satnam Singh, who is also a soldier in the Indian Army, performed the rituals of the last rites.
The Army officers handed over the national flag to Gurjant's brother Satnam.
A large number of people from nearby villages had reached Rai Majra village to offer their tributes to Gurjant who is survived by wife Rinki, parents Rulda Ram and Karamjit, brother Satnam and two sisters Jaswinder and Charanjit Kaur.
Shahabad MLA Ram Karan Kala, former MLA Anil Dhantori, Shahabad sub-divisional magistrate (SDM) Kapil Sharma, BDPO Sumit Bakhshi, officials of district Sainik Board Kurukshetra and gram panchayat offered floral tributes.