Opposition parties lend support to farmers' mahapanchayat
2 min read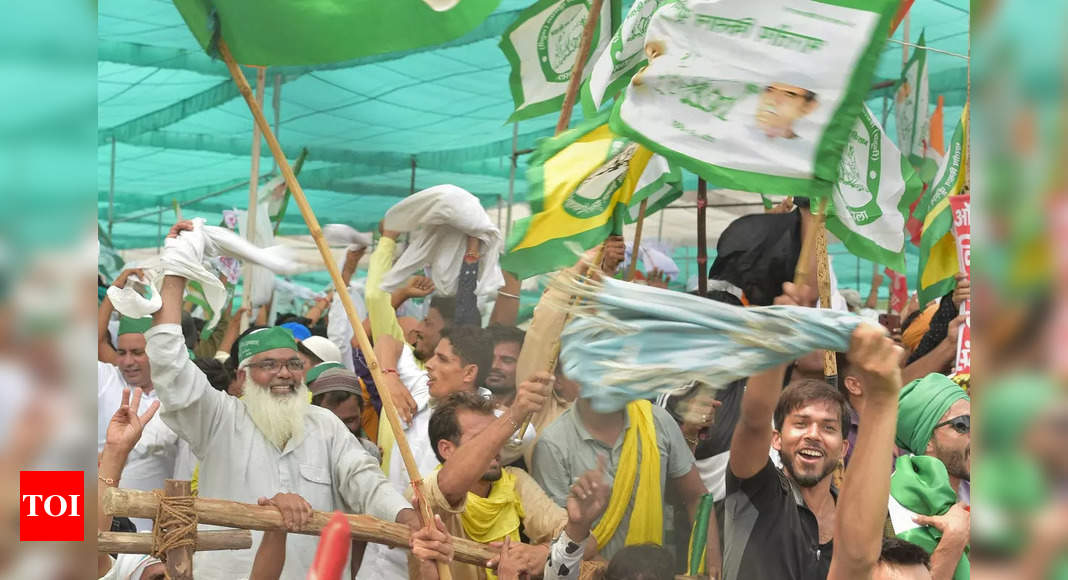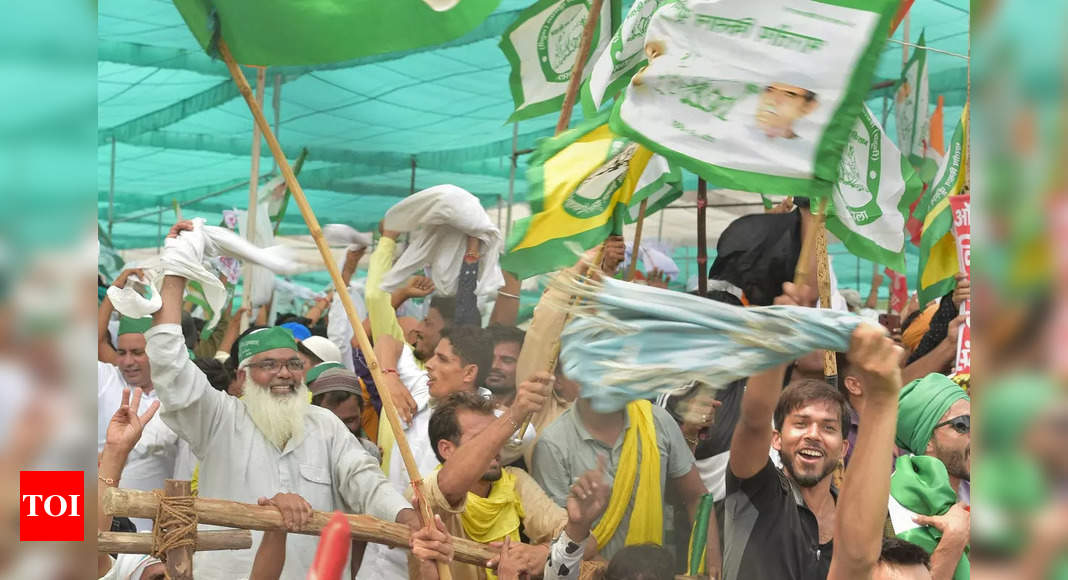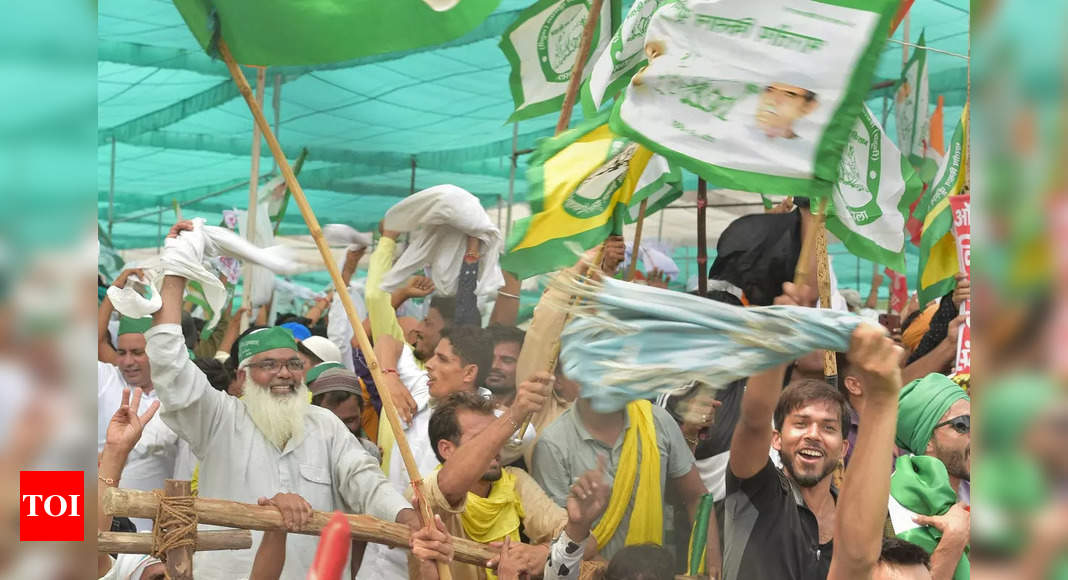 NEW DELHI: Most of the significant opposition parties in poll-bound Uttar Pradesh have lent their support to the farmers' mahapanchayat which was held on Sunday in the state's Muzaffarnagar district.
A day after the mahapanchayat, Congress leader Rahul Gandhi lauded the protesting farmers for standing firm to press for their demands.
In a tweet in Hindi and while using the hashtag 'FarmersProtest', he said, "Standing firm, they are brave, they are here, fortune-makers of India."
डटा हैनिडर हैइधर है भारत भाग्य विधाता! #FarmersProtest https://t.co/hnaTQV0GbU

— Rahul Gandhi (@RahulGandhi) 1630907079000
Assembly election is likely to be held in Uttar Pradesh in early 2022.
The mahapanchayat was organised by the Samyukta Kisan Morcha (SKM), an umbrella body which is spearheading the farmers' protest since November last year to demand scrapping of the three farm laws and according a legal status to minimum support price (MSP).
Farmers mostly from Punjab, Haryana and Uttar Pradesh have been sitting in protest at Delhi borders. The Union government has held 11 rounds of talks with more than 40 farmers' unions but have failed to yield any positive result.
As the issue remains deadlocked, the matter was taken to the Supreme Court which has stalled the implementation of the farm laws and set up a committee to look into the farmers' demands.
On Monday, Bahujan Samaj Party supremo Mayawati welcomed the slogans raised for Hindu-Muslim unity at the mahapanchayat, saying they would help heal the deep wounds caused by the 2013 riots in the district.
Bharatiya Kisan Union (BKU) leader Rakesh Tikait and the farmers shouted slogans like 'Allahu Akbar" and "Har Har Mahadev" at the mahapanchayat to symbolise Hindu-Muslim unity.
1. यूपी के मुजफ्फरनगर जिले में कल हुई किसानों की जबरदस्त महापंचायत में हिन्दू-मुस्लिम साम्प्रदायिक सौहार्द के लिए… https://t.co/CZZSRpd67T

— Mayawati (@Mayawati) 1630904325000
On the slogans, Mayawati said in a tweet in Hindi, "Efforts for Hindu-Muslim communal harmony in Muzaffarnagar district of UP during farmers' mahapanchayat on Sunday will certainly help a little in healing the deep wounds of the horrific riots that took place during the SP government in 2013. It will also make many uncomfortable."
Describing farmers as the pride of the country, the former Uttar Pradesh chief minister said with slogans of communal harmony raised at the farmers' meet, "BJP's political ground made with hatred has started slipping away".
At least 62 people had lost their lives in the 2013 Muzaffarnagar riots.
The Mahapanchayat also got active support from the representatives of the Rashtriya Lok Dal (RLD) and the Samajwadi Party (SP). Leaders of neither party were present on stage but both these parties tried to woo the farmers.
The local Samajwadi Party office functioned as a "langar" for the protesters.
The supporters of Jayant Chaudhary-led RLD were present in significant numbers in the Mahapanchayat along with banners, posters and hoardings.
According to reports, Jayant Chaudhary had sought permission from the administration to shower rose petals from a chopper on the protesters. However, the permission was not granted by the administration.