Pak gurdwara committee marks Guru Granth Sahib's first installation
1 min read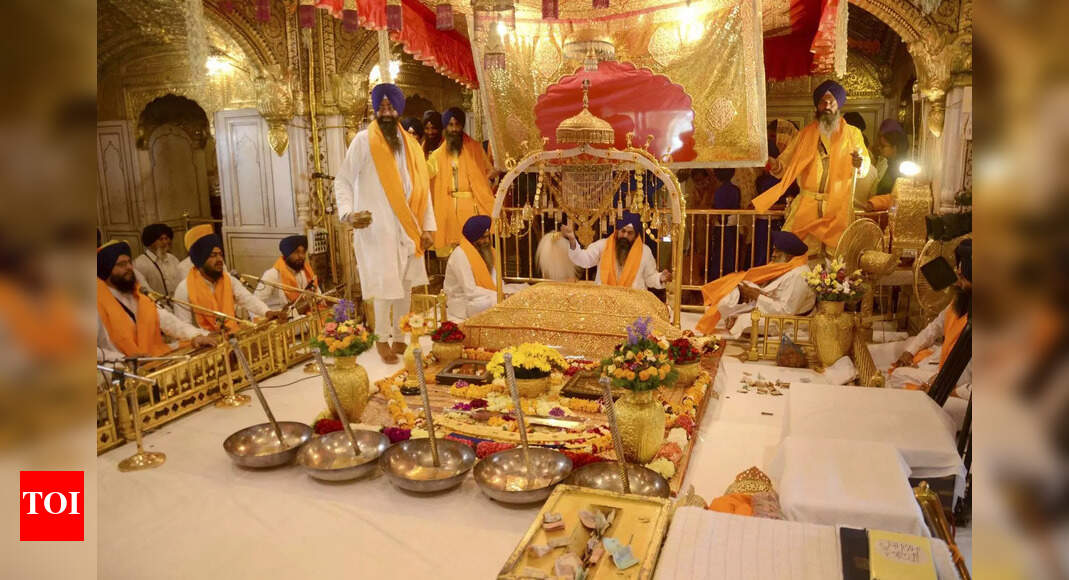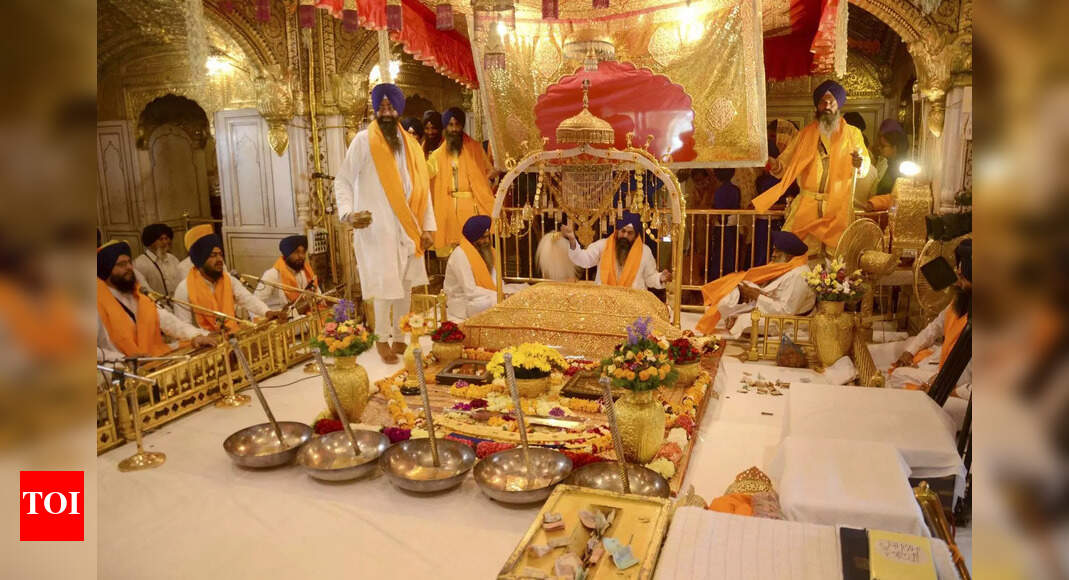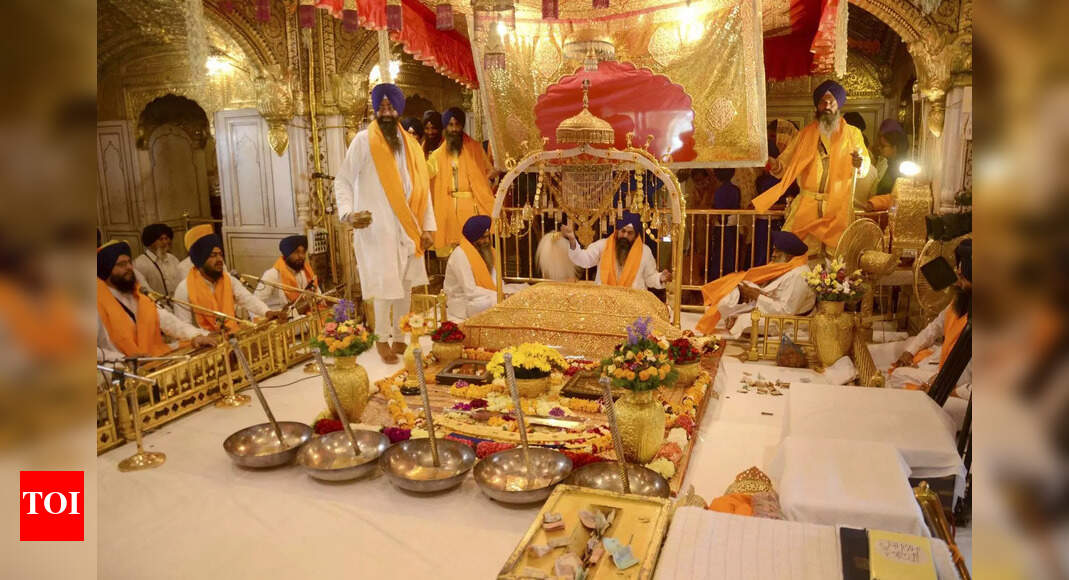 AMRITSAR: Pakistan Sikh Gurdwara Parbandhak Committee (PSGPC) took out a nagar kirtan procession on Wednesday to mark the first installation of Sri Guru Granth Sahib in Golden Temple.
A resident of Nankana Sahib, Babar Jalandhari informed TOI on Wednesday that the nagar kirtan began from Gurdwara Bal Leela Sahib and concluded at Gurdwara Janam Asthan Nankana Sahib.
"Besides a Sikh sangat, a large number of local Muslims also participated in the nagar kirtan, which was led by panj piaras," Babar said.
While the PSGPC celebrated the day as par Nanakshahi calander released in 2003, the Shiromani Gurdwara Parbandhak Committee will celebrate the occasion on September 7, as per the amended version of the Nanakshahi calander.