Pak harbouring 350-400 terrorists along LoC, exposing its nefarious designs: Army chief
2 min read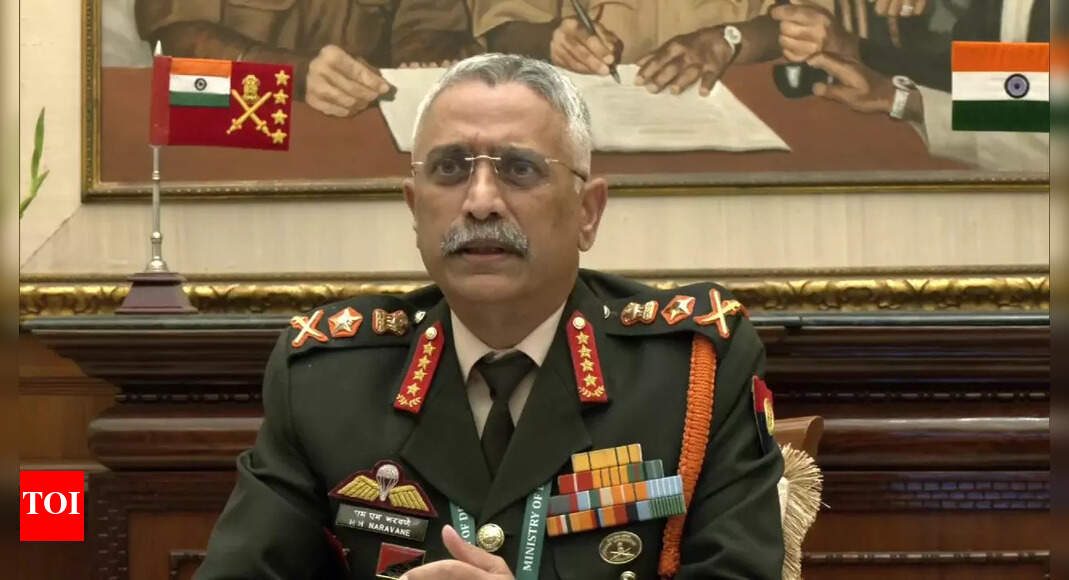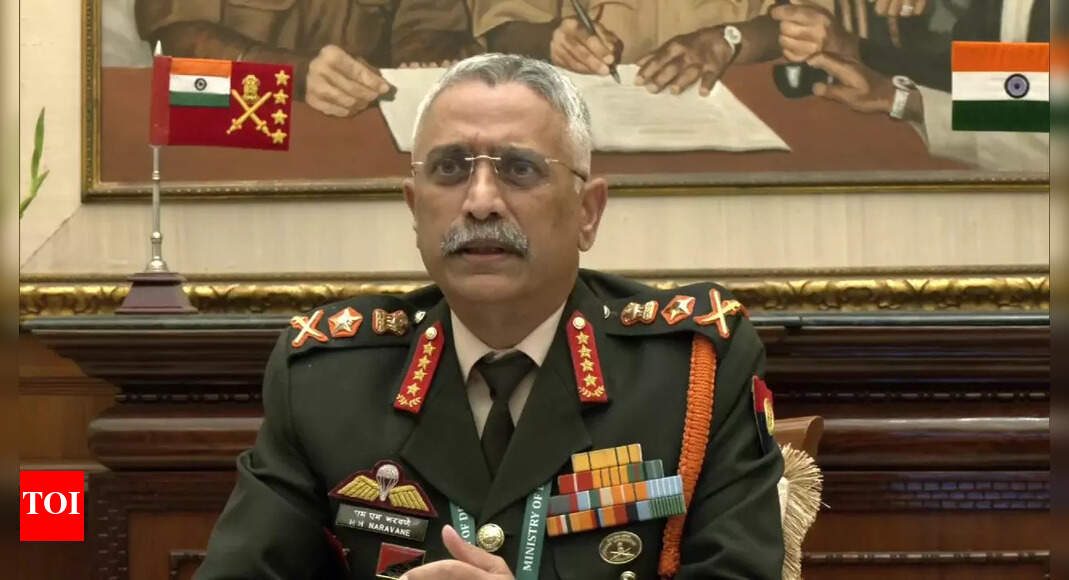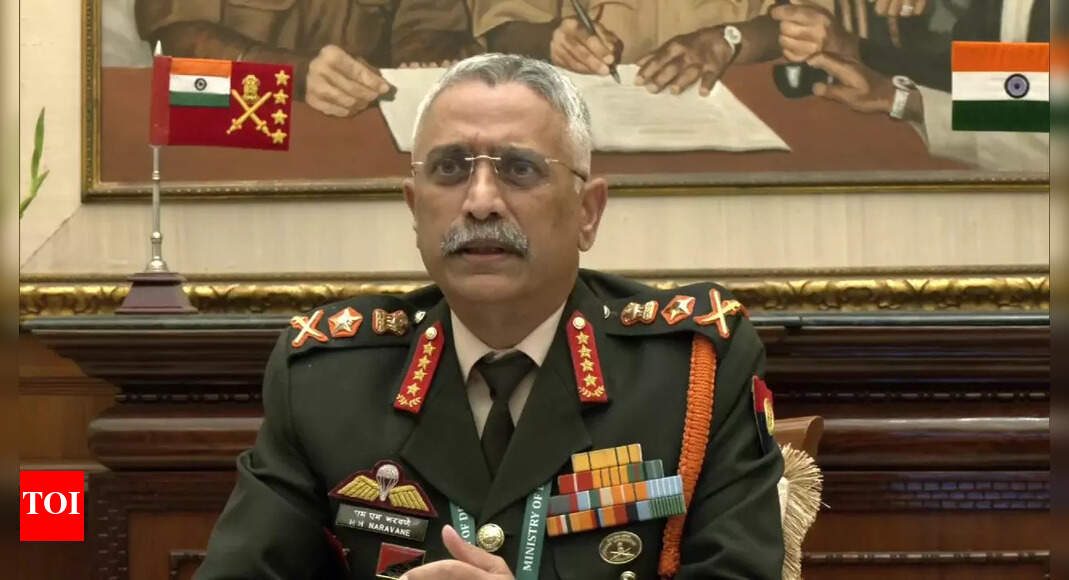 NEW DELHI: Pakistan continues to harbour 350 to 400 terrorists at border launch pads and terror-training camps, exposing its "nefarious designs" despite the ongoing border ceasefire, but the Indian Army is determined to impose "dire costs" on any cross-border terrorism, General MM Naravane said on Wednesday.
The Army chief also reiterated India's long-standing position that Pakistan will have to first authenticate respective troop positions along the 110-km long actual ground position line (AGPL) in the Siachen-Saltoro Ridge region, where Indian soldiers hold most of the dominating heights, for any talks on demilitarization of the glacial region.
"We are not averse to demilitarization of the Siachen Glacier but the pre-condition is for Pakistan to accept the AGPL. Pakistan has to accept what are their positions and what are our positions. Pakistan has to sign on the dotted line…something it is loath to do," Gen Naravane said.
The Army chief said though there have been only "two isolated incidents" of cross-border firings after the ceasefire pact was renewed by the rival DGMOs in February last year, Pakistan continues to fuel the "proxy war" like before.
"Combined intelligence inputs suggest there are as many as 350 to 400 terrorists at the launch pads or various training camps on the other side. This threat has in no way receded. We have to remain alert. The threat on the western front is still very much there and cannot be ignored," Gen Naravane said.
"The increase in concentration of terrorists in launch pads across the Line of Control and repeated infiltration attempts once again expose their nefarious intents. We, on our part, have resolved to show 'zero-tolerance' to terror, and commit ourselves to extract dire costs should that be forced upon us," he added.
The agreement between the DGMOs last year had come as a major step to reduce bilateral tensions after a particularly violent 2020, with incessant artillery and mortar duels shattering all annual records since 2003. India recorded as many as 5,133 ceasefire violations in 2020, as per official records.
"A whole of government approach" has led to progressive improvement in the security situation in Jammu and Kashmir. "Efforts to give an indigenous hue to terrorism by setting up a façade of proxy terror `tanzeems' have failed miserably. Inimical elements re-energised their attempts at disrupting peace in the valley by targeting minorities and non-locals. However, we have been able to counter these challenges," he said.