Pakistan an arsonist in guise of a fire-fighter: Indian diplomat
2 min read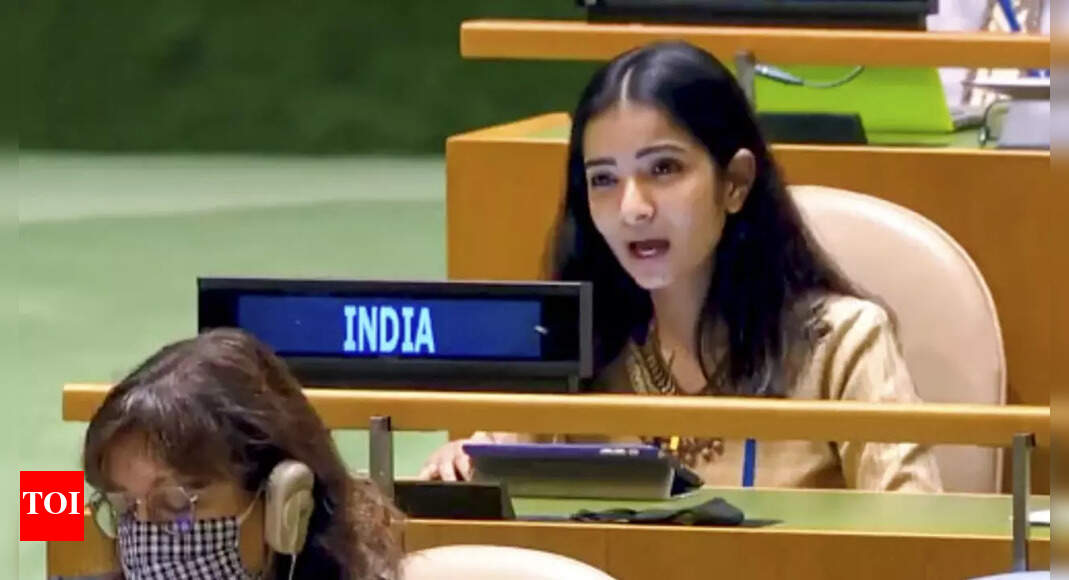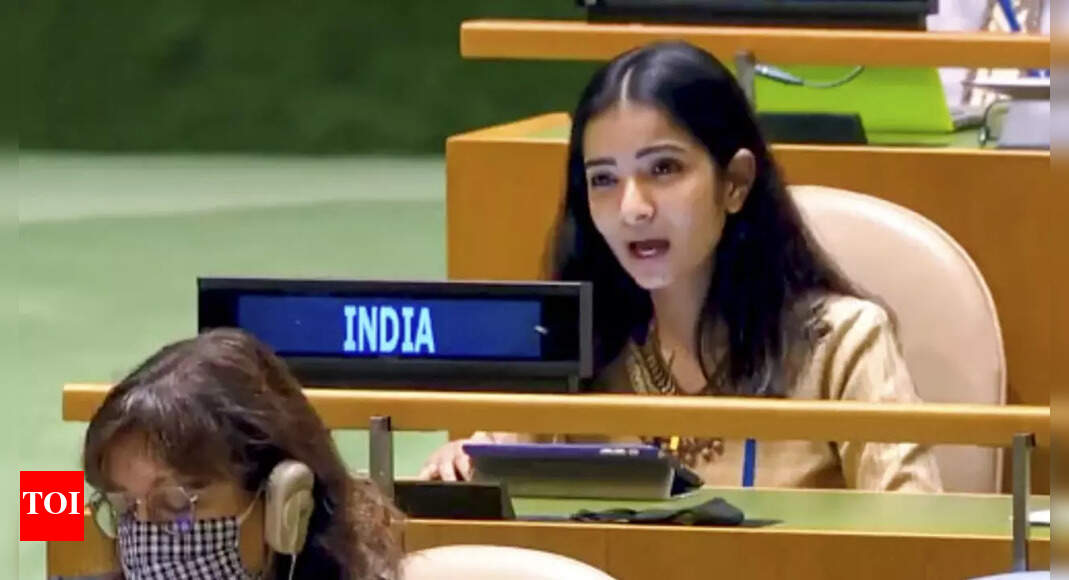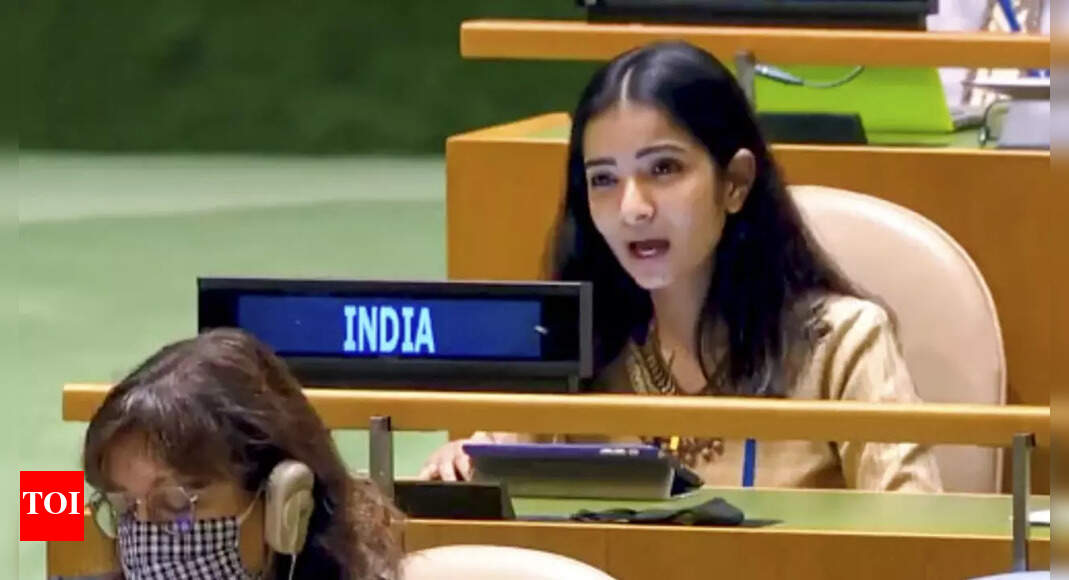 NEW DELHI: India's diplomat Sneha Dubey delivered a fiery rebuttal to Pakistan PM Imran Khan raking up the Jammu & Kashmir issue in his UNGA address, saying Pakistan has nurtured terrorists for long and is an "arsonist disguising itself as a fire-fighter".
Khan's comments seeking to paint his country as a victim of terrorism, saw young Indian diplomat and first secretary Sneha Dubey responding, "Our region, and in fact the entire world, has suffered because of their policies. On the other hand, they are trying to cover up sectarian violence in their country as acts of terror".
Dubey, an IFS officer of 2012 batch, was exercising India's right of reply, and added that Pakistan held the ignoble record of hosting the largest number of terrorists proscribed by the UN Security Council.
In his nearly 25-minute virtual address, Khan had spoken about the Indian government's decision to revoke the special status of the erstwhile J&K state and also the death of pro-Pakistan separatist leader Syed Ali Shah Geelani.
Dubey said it was regrettable that this was not the first time that the leader of Pakistan had misused platforms provided by the UN to propagate false and malicious propaganda against India, and sought in vain to divert the world's attention from "the sad state of his country where terrorists enjoy free pass while the lives of ordinary people, especially those belonging to the minority communities, are turned upside down". In the past too, junior Indian diplomats, usually women, have countered such statements by Pakistan.
"We exercise our right of reply to one more attempt by the leader of Pakistan to tarnish the image of this August forum by bringing in matters internal to my country, and going so far as to spew falsehoods on the world stage," said Dubey, the third Indian woman diplomat at the UN to rebut Pakistan's claims on J&K. Another blistering response was delivered by 2005-batch IFS officer Eenam Gambhir in 2016. This was followed by a similar right of reply by Vidisha Mishra in 2019. A post-graduate from JNU, Dubey was schooled in Goa and later graduated from a college in Pune.
Emphasising India's position, Dubey said the government desired normal relations with all our neighbours, including Pakistan."However, it is for Islamabad to work sincerely towards creating a conducive atmosphere, including by taking credible, verifiable and irreversible actions to not allow any territory under its control to be used for cross-border terrorism against India,'' she said.
With the international community marking this month the 20th anniversary of the "dastardly" 9/11 terror attacks, Dubey said the world has not forgotten that the "mastermind behind that dastardly event, Osama bin Laden, got shelter in Pakistan." "Even today we heard the leader of Pakistan trying to justify acts of terror. Such defence of terrorism is unacceptable," Dubey said.