Pakistani terrorist, aide, civilian among 4 killed in Srinagar encounter
2 min read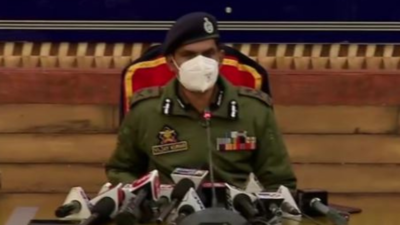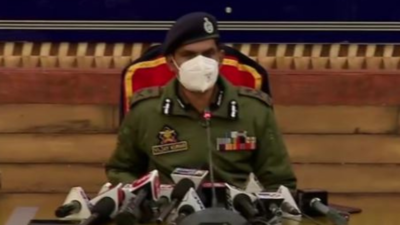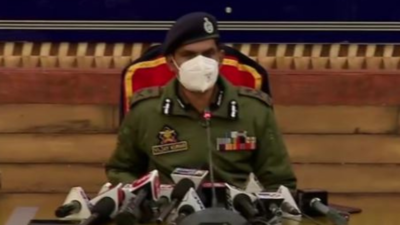 IGP Kashmir Vijay Kumar addresses media (ANI)
SRINAGAR: Four persons including a foreign terrorist, his local associate, an OGW (overground worker) and one civilian were killed in Hyderpora, Srinagar in a night-long encounter, Inspector General of Police (IGP) Kashmir Vijay Kumar said on Tuesday.
The foreign terrorist killed has been identified as Haider belonging to the The Resistance Front (TRF)/ Lashkar-e-Taiba outfit.
Mudasir Gul, killed during the encounter, was a non-practicing dentist and an OGW who was harbouring Haidar. He also apparently ran a call-centre and property business from a rented space in the building. The IGP said that they had digital evidence of Mudasir harbouring terrorists.
"Mudasir was also involved in ferrying Haidar from the recent attack site of Jamalata, Srinagar where a police man was injured," the IGP said. He was also involved in ferrying terrorists from South and North Kashmir areas.
The building owner Altaf Ahmad Bhat, a civilian was also killed in cross-fire.
Kumar said, the fourth personkilled has been identified as Amir, resident of Banihal and a terrorist working under the command of Haidar. He was was apparently working as an office boy at Mudasir's so-called call centre.
Addressing a press conference at Police Control Room (PCR) Srinagar, Kumar said that yesterday evening police received a lead about the presence of terrorists near national highway at Hyderpora on Airport Road. "Police, CRPF and the Army laid a cordon and when the suspected spot was zeroed in, hiding terrorists fired indiscriminately at the forces," he said.
Haidar and Aamir Ahmad were killed in the gunfight, the IGP said.
"It is not certain whether bullets from the terrorists or the forces hit building owner Altaf. It is being investigated," the IGP said.
Two pistols, two magazines, half-a-dozen mobile phones and a few computers were recovered from the encounter site.
A Special Investigation Team (SIT) headed by Deputy Inspector General (DIG) of Police has been formed to probe the modus operandi of the "hi-tech" hideout at Hyderpora.
Family members of Altaf Ahmed and Mudasir Gul sought lieutenant governor Manoj Sinha's help them in getting back the bodies for proper burial.
FacebookTwitterLinkedinEMail