PM has time for US trip, but not for protesting farmers: Priyanka Gandhi
2 min read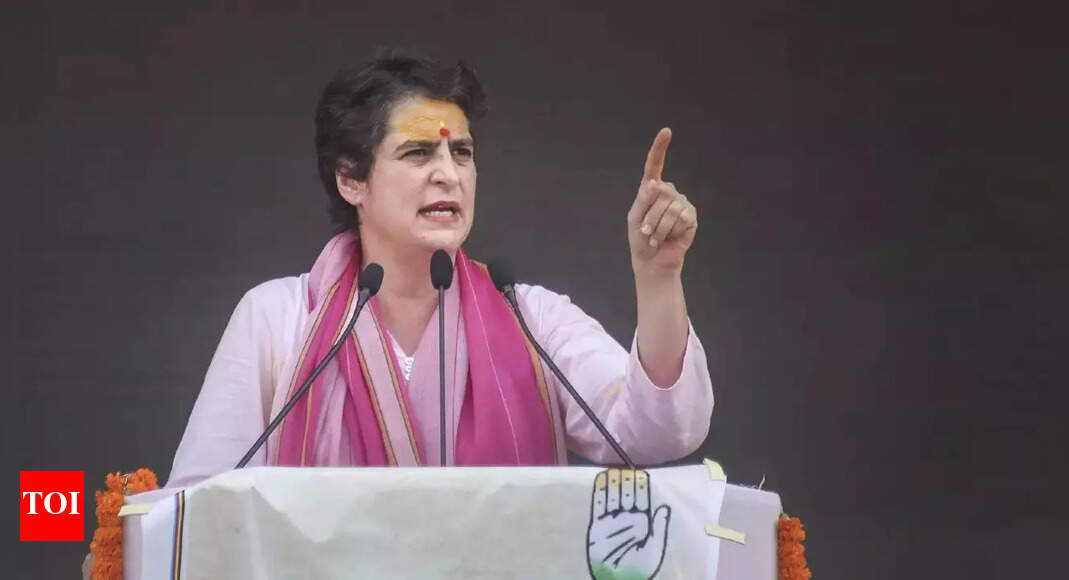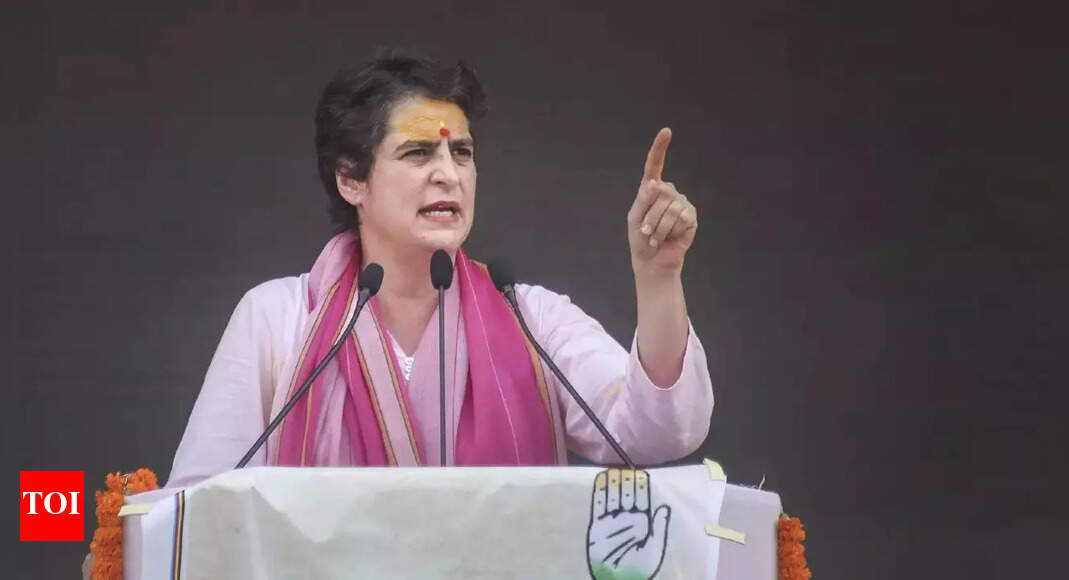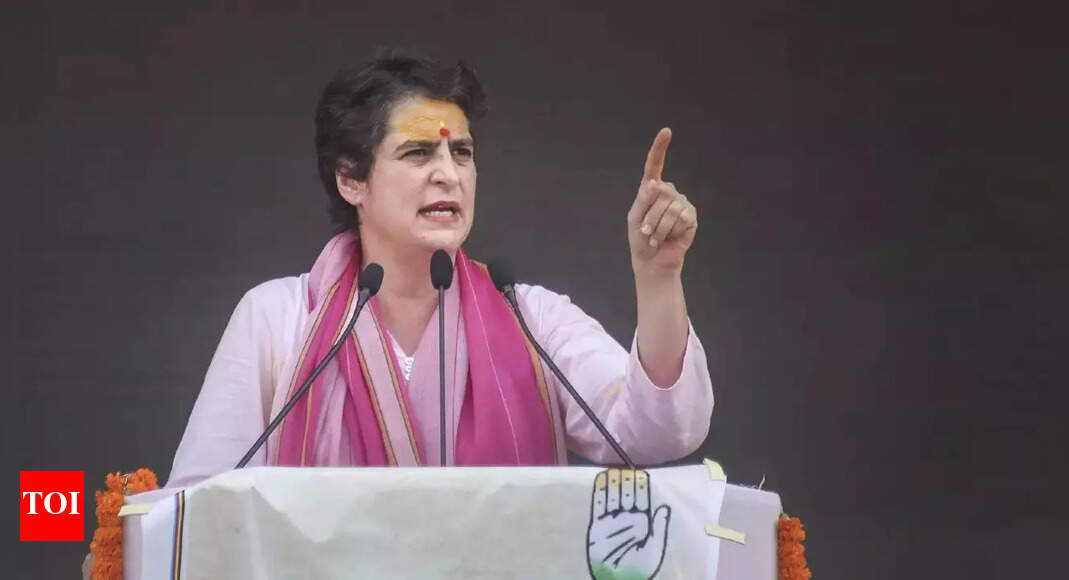 VARANASI: Highlighting the recent violence and deaths at Lakhimpur Kheri, Congress leader Priyanka Gandhi Vadra on Sunday said her party will "fight BJP like it fought for freedom from the British."
Launching the party's campaign for the UP elections due in February next year, Priyanka said she is fasting for Navratra even as Congress sought to underscore its "secular" message by starting the 'Kisan Nyay Yatra' with Hindu, Muslim and Sikh priests reciting prayers before the start of the rally.
With her forehead smeared with the trademark sandalwood paste from Kashi Vishwanath, a beaded rudraksha and vermilion thread around her wrist, and a Goddess Durga incantation on her lips, Priyanka sought to convey the right mix of political signals.
The Congress leader set out a scathing criticism of BJP and PM Narendra Modi, alleging that Dalits, tribals, women, and marginalised were all feeling harassed under the BJP government.
Flanked by Congress leaders, including Chhattisgarh CM Bhupesh Baghel, Rajya Sabha MP Deepender Hooda, and former Union ministers Salman Khurshid and PL Punia, Priyanka asked people to introspect about whether 'Vikas (development and progress)' had really come knocking at their doors as was promised by BJP.
"Neither mallahs, nor mazdoor, women or farmers are safe in this country. Only the PM, his Cabinet and his corporate billionaire friends are safe. This country is getting destroyed… All the hoardings you see at bus stands have a dark underbelly. The reality is what you all see and deal with everyday. This country is not the personal property of BJP, you have to fight the good fight and support the Congress in bring change," she said.
Priyanka also alleged that all the victim families she met — from Sonbhadra to Unnao, Hathras and Lakhimpur Kheri — have appealed for justice not compensation. "These farmers who were killed brutally are the ones whose sons go and protect our frontiers. But they have no hope of justice from this government," she said. "It is these farmers and their children who are protecting our frontiers… Modi ji has time to visit US and Japan, but no time to meet and talk to the farmers protesting 10 kms away from his house… He who calls himself a 'Ganga Putra' has insulted all the other Ganga putras," she said.