Priyanka invokes Yogi's guru in his backyard, says he runs counter to his master's teachings
2 min read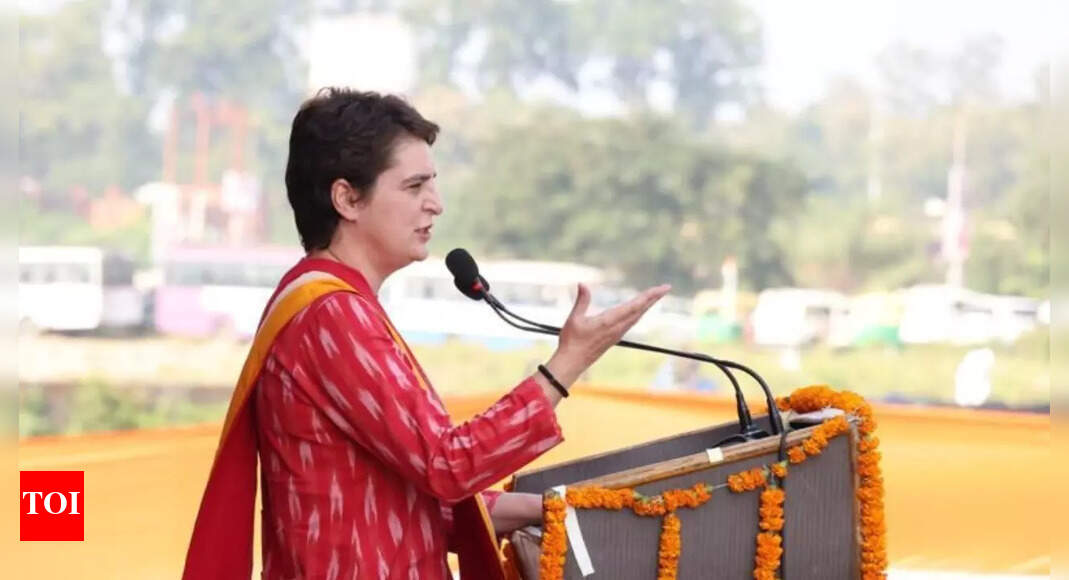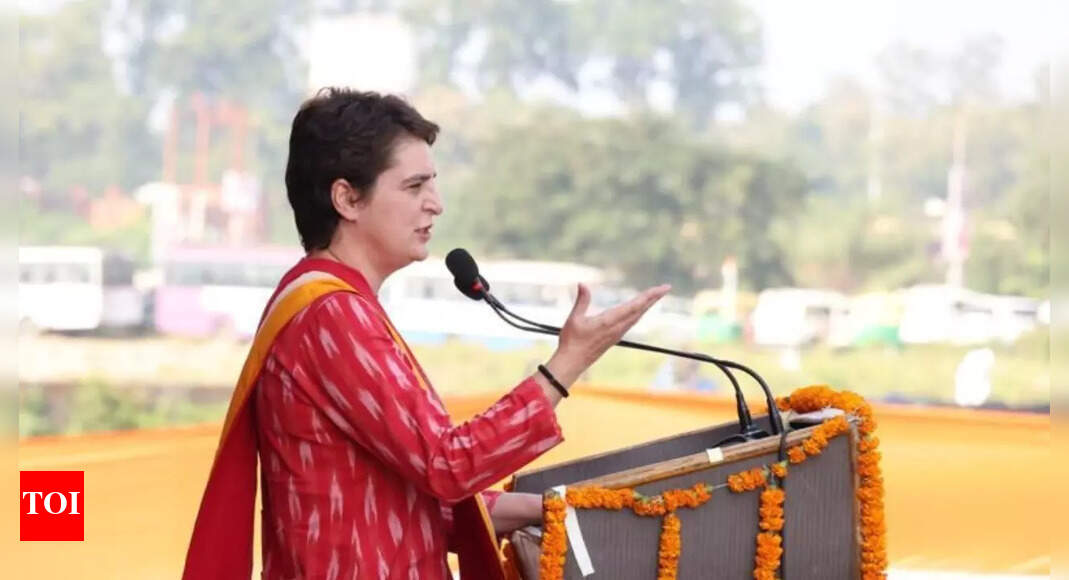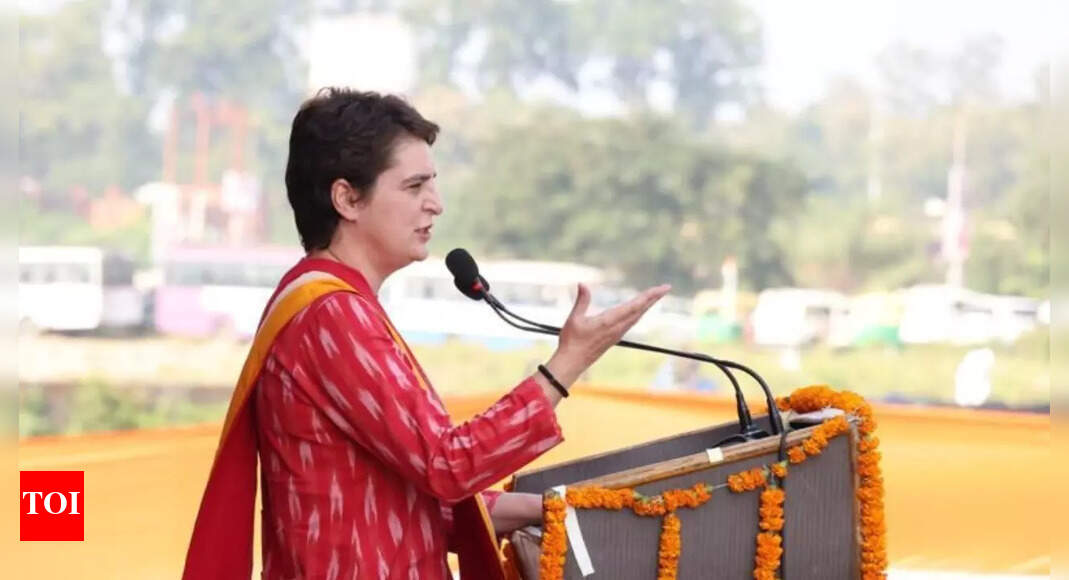 GORAKHPUR: In a deft political move, Congress general secretary Priyanka Gandhi rallied people in Yogi's backyard Gorakhpur and invoked his guru, Gorakshnath, telling surging crowds that chief minister Yogi Adityanath was working against the teachings of his own guru, who professed love, harmony and acceptance of all sections of society, including poor and impoverished.
"In Yogi's regime, weavers, backwards, minorities and Brahmins are being exploited and harassed," she said at the Pratigya rally.
She took a giant leap to woo Nishads by promising a university in the name of their guru, Machchendranath, and giving them rights over river and sand even as she reiterated her pledge to reserve 40% tickets for women in 2022 assembly elections. "I want to tell my sisters, I will fight for you, Congress will empower you. When 40% women enter politics, they will change the face of politics".
Priyanka also remembered her grandmother, Indira Gandhi, on her death anniversary, saying: "She knew she could be killed, but never bowed down. It is because of her that I am standing in front of you and I will never break your faith". Responding to Samajwadi Party's jibe that she was hand in glove with BJP, she said, "Why don't they stand by you in your tough times? I will die, but I will never have any relationship with BJP. You know who shut down sugarcane mills established during Congress governments here. SP and BSP regimes shut mills and they are saying Congress is working in collusion with BJP," she said.
Raking up the Lakhimpur Kheri violence, she said: "The way farmers were mowed down in Lakhimpur Kheri and the fact no one heard their plight shows the reality of this government. Houses of poor were bulldozed, a Dalit man was killed by Agra police before his wife, Nishad community's boats were burnt in Prayagraj, farmers committed suicide due to fertilizer scarcity and Kanpur businessman, Manish Gupta, was killed by police in a Gorakhpur hotel."
There is a stark difference between the ground reality and BJP's ad blitz on development schemes, she said. "When I tour the state, villagers say PM Modi and CM Yogi are repeatedly talking about development, then it must be happening somewhere. So, what if it hasn't reached our door," she said.
Hitting out at rising fuel prices, Priyanka said, "PM Modi claims people wearing 'hawai chappals' could travel by air, but unfortunately they are unable to travel on road due to skyrocketing fuel prices."
Talking on the issue of minimum support price for sugarcane produce, the Congress leader cornered the Yogi Adityanath government, saying: "Why are you raising MSP now? What have you been doing in the last 4.5 years?"
Sharing the stage with Priyanka Gandhi, Chhattisgarh's Congress chief minister Bhupesh Baghel termed chief minister Yogi Adiyanath as 'Bulldozernath' and said they follow the tradition of those who touch Mahatma Gandhi's feet and then stab him.