Priyanka, Rahul lead Congress delegation to Lakhimpur to meet family of farmers killed in October 3 incident
2 min read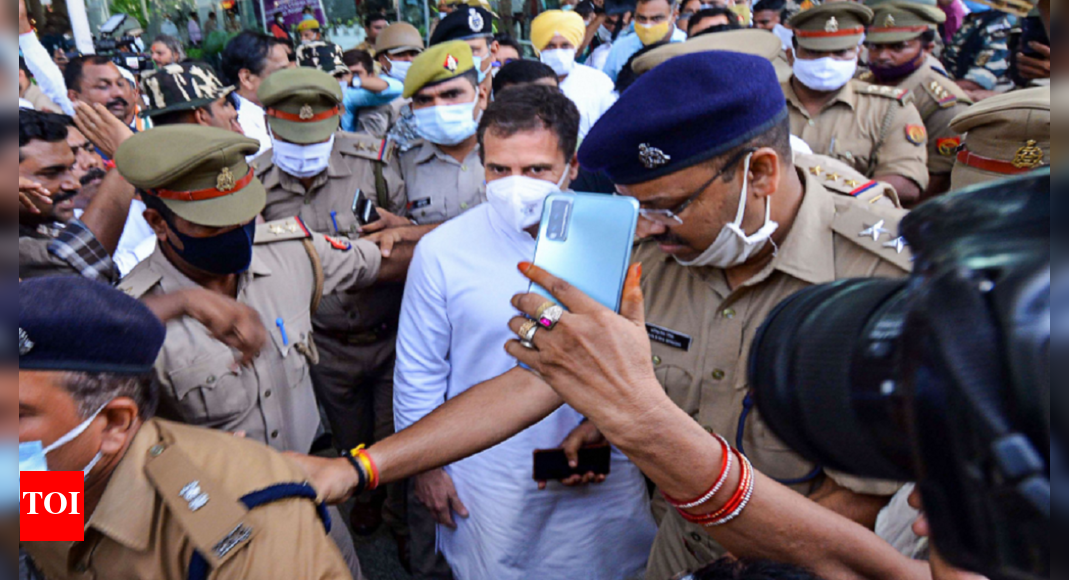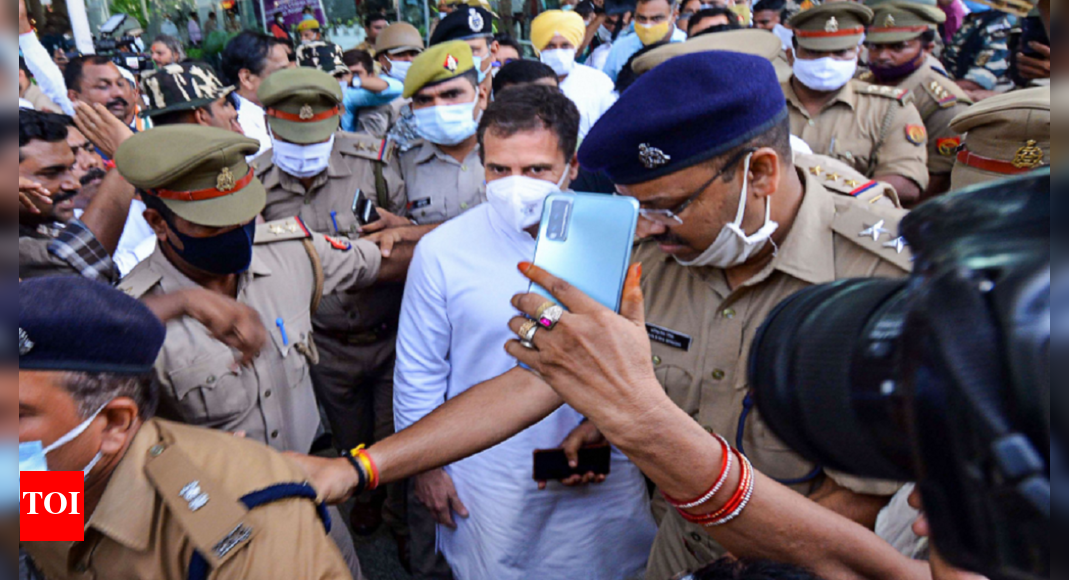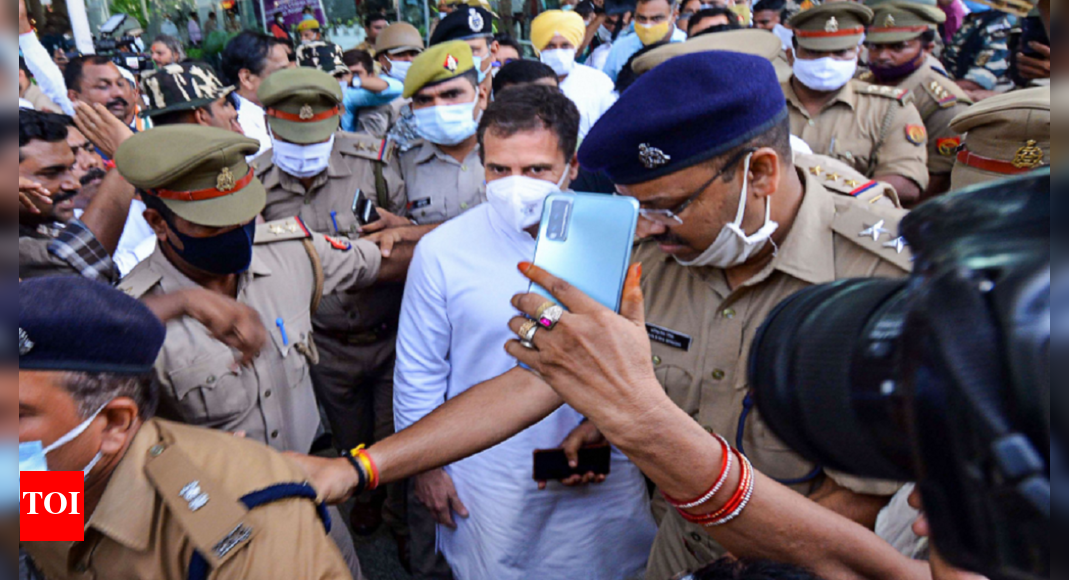 LUCKNOW : Curtains came down on Congress party's protest over the Lakhimpur incident when the state government allowed a five-member delegation of political parties to visit Lakhimpur and meet the family members of those killed in October 3 incidents in the presence of local administration.
Thereafter Congress party general secretary Priyanka Gandhi, who was under detention in Sitapur since October 5 was released. Party chief Rahul Gandhi, who reached Lucknow on Wednesday afternoon at around 2 pm with Chhattisgarh CM Bhupesh Baghel, Punjab CM Charanjit Singh Channi, Rajya Sabha MP Deependra Hooda, party general secretary KC Venugopal and Randeep Surjewala joined her at Sitapur at around quarter past five.
A few moments later, the Gandhi siblings along with Baghel, Channi, and Hooda left for Lakhimpur Kheri to meet the family members of the deceased farmers. State administration allowed only five to travel for Lakhimpur Kheri.
However, before their journey started for Lakhimpur Kheri, in Lucknow high octane drama unfolded after Rahul Gandhi landed at the airport.
On his arrival, Gandhi and his team were offered tea and snacks but were asked to travel in state administration authorized vehicles to Sitapur along with police and other officials—which the Congress leader rejected.
Rahul along with Bhupesh Baghel, Charanjit Singh Channi, KC Venugoapl sat on dharna inside the airport premises. At the time of the dharna district magistrate, Abhishek Prakash was at the airport along with police officials to meditate and calm down the situation.
Congress chief said, "Even after having permission from state authorities to travel we were been stopped by policemen. We wanted to travel in our vehicle to Sitapur and further Lakhimpur Kheri, but officials were insisting us to get into their vehicles."
Seeing their leaders on dharna, scores of party workers made into the airport and stagged protest. By 3:15 pm, the Congress leaders were allowed to travel in their vehicles to Sitapur.
Meanwhile, former deputy CM of Rajasthan Sachin Pilot, who left Delhi for Lakhimpur Kheri was stopped briefly in Ghaziabad but later he too head toward Lakhimpur Kheri via Yamuna expressway.