Protests against terror in Kashmir valley, Jammu after attack on teachers
2 min read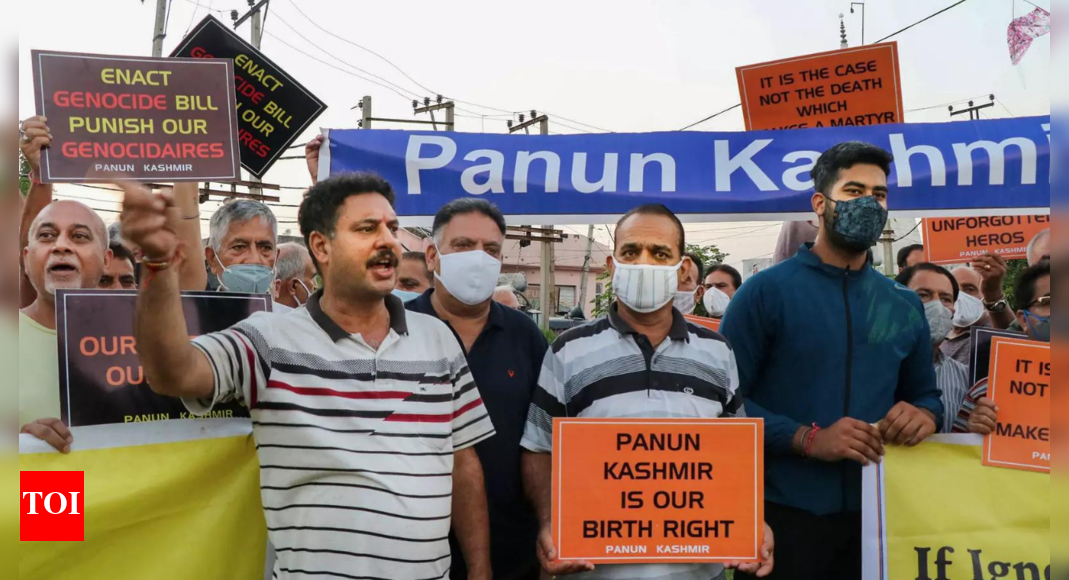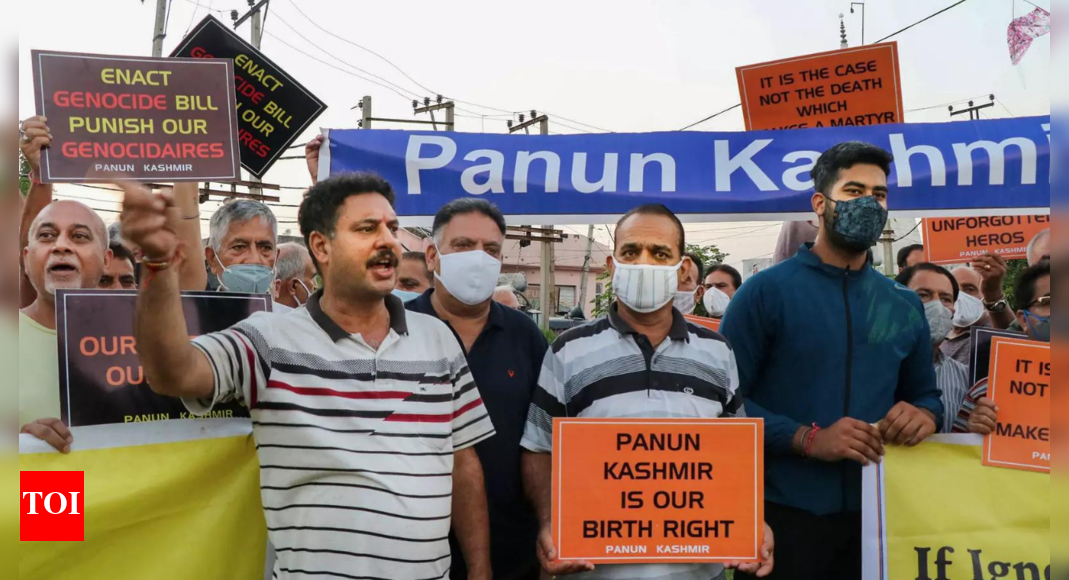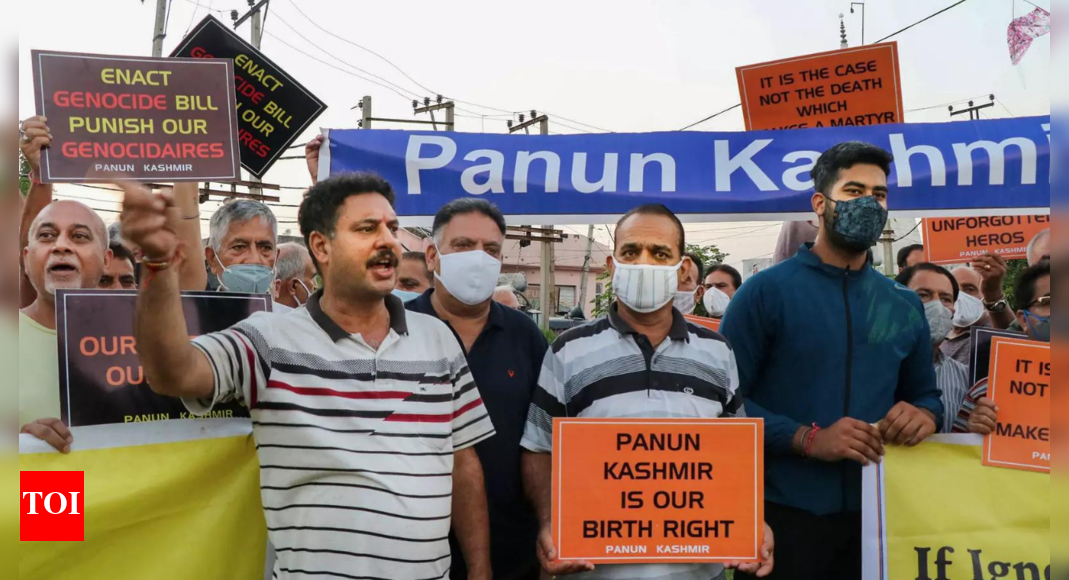 NEW DELHI: Protests broke out in Srinagar, Jammu and other parts of the country on Friday as people from all sections of the society gave vent to their anguish over rising attacks on civilians, especially the minority Hindus and Sikhs, in Kashmir a day after two government school teachers were shot dead by terrorists.
Slogans were raised against The Resistance Front (TRF) , a Pakistani terror outfit that had claimed responsibility for the attack, during the funeral procession of Supinder Kaur, a school principal who was shot dead from point blank range. Hundreds of livid Sikhs shouted 'we want justice' as they carried the body through the streets for the last rites.
On Thursday, at about 11.15 am, terrorists had shot dead two school teachers at Sangam Eidgah in Srinagar. Apart from Kaur, resident of Alochi Bagh area of Srinagar, Deepak Chand, a resident of Jammu, was also gunned down.
Anger and grief were also on display in Jammu where the Jammu & Kashmir Peoples Forum staged a protest in Jammu against Pakistan over the brutal murders.
All political parties have condemned the killings and demanded that the perpetrators be brought to book. The killings come at a time when the government is trying to bring Kashmiri Pandits back to the valley,
Two days before the school teachers were murdered, Makhan Lal Bindroo, owner of Srinagar's most famous pharmacy, was also shot dead.
The targeted killing of civilians, particularly minorities, in Kashmir is aimed at creating an atmosphere of fear and damaging age-old communal harmony, Jammu and Kashmir Police chief Dilbag Singh said. The people who are targeting humanity, brotherhood and local ethos and values will be unmasked soon, Singh assured.
"The incidents of targeting civilians in Kashmir since a few days are barbaric. Innocent people who are working for the society and have nothing to do with anyone are being targeted. This is an attempt to create an atmosphere of fear and to give it a communal colour so as to damage the communal harmony in Kashmir," the Director General of Police (DGP) said.
Jammu and Kashmir Lieutenant Governor Manoj Sinha condemned the killing of two teachers belonging to minority communities on Thursday, saying a befitting reply will be given to the perpetrators of the terror attack. "I strongly condemn the barbaric killing of two of our teachers, Supinder Kaur and Deepak Chand by terrorists. A befitting reply will be given to the perpetrators of the heinous terror attacks on innocent people," Sinha wrote on Twitter. "The terrorists & their patrons will not succeed in disturbing peace, progress & prosperity of J&K UT. My deepest condolences to the bereaved family, friends and colleagues," he said.