Rakesh Jhunjhunwala-backed Star Health IPO opens on November 30, closes on December 2
3 min read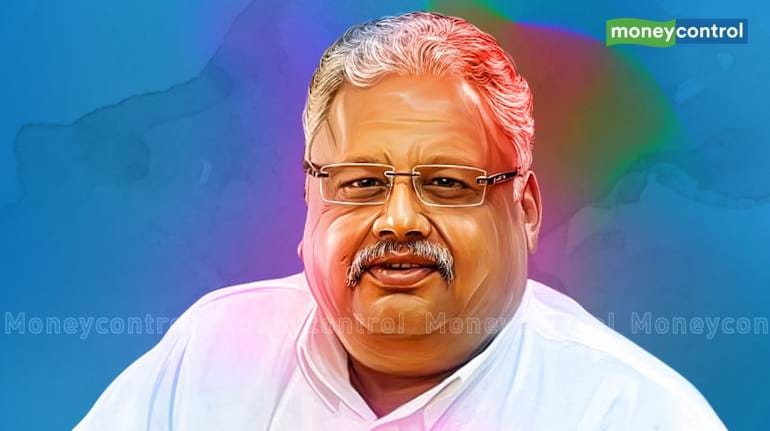 Star Health IPO
Ace investor Rakesh Jhunjhunwala-backed Star Health and Allied Insurance Company is set to launch its maiden public offer on November 30, 2021. The offer closes on December 2. The company will disclose the information about price band and lot size on November 24.
The initial public offering comprises a fresh issue of shares worth Rs 2,000 crore, and an offer for sale of up to 5,83,24,225 equity shares by 11 selling shareholders.
Promoter Safecrop Investments India LLP will offload 3,06,83,553 equity shares via offer for sale, and KONARK Trust & MMPL Trust, which are part of promoter group, will sell 1,37,816 equity shares and 9,518 shares, respectively via OFS.
Among other shareholders, APIS Growth 6 will sell 76,80,371 equity shares, MIO IV Star & MIO Star will offload 41,10,652 equity shares each, and University of Notre Dame DU LAC is going to sell 74,38,564 equity shares through OFS.
Click Here To Know All IPO Related News
Further, ROC Capital Pty Limited will sell 25,09,099 equity shares, Venkatasamy Jagannathan 10 lakh equity shares, Sai Satish 5 lakh shares, and Berjis Minoo Desai will offload 1.44 lakh equity shares.
The offer includes a reservation of shares worth Rs 100 crore for company's employees.
The anchor book, if any, may open for a day on November 29, a day before the opening of the IPO.
Star Health is going to utilise net proceeds from fresh issue towards augmentation of its capital base and maintenance of solvency levels.
Star Health claimed to be the largest private health insurer in India with a market share of 15.8 percent in the Indian health insurance market in FY21, as per CRISIL Research. In FY21 and first half of FY22, it had total gross written premium (GWP) of Rs 9,348.95 crore and Rs 5,069.78 crore, respectively.
The company offers a range of flexible and comprehensive coverage options primarily for retail health, group health, personal accident and overseas travel. The retail health and group health accounted for 87.9 percent and 10.5 percent of its total GWP in FY21.
The retail health market segment is expected to emerge as a key growth driver for the overall health insurance industry in India after the COVID-19 crisis in India due to low penetration of health insurance, high out-of-pocket expenses for healthcare costs and since only 10 percent of the population has insurance policies outside of government plans, as per the prospectus.
Promoter and promoter group, including Rakesh Jhunjhunwala, Safecrop Investments India LLP and WestBridge AIF I currently hold 66.22 percent stake in the company and the remaining 33.78 percent shareholding is held by public shareholders.
Rakesh Jhunjhunwala and his wife Rekha Jhunjhunwala own 18.21 percent stake in the company, while Safecrop Investments India LLP is the major shareholder with 47.77 percent stake.
Star Health posted a loss of Rs 825.58 crore in the financial year FY21, against profit of Rs 268 crore in previous year. In the six months period ended September 2021, loss stood at Rs 380.27 crore against profit of Rs 199.28 crore in the same period previous fiscal.
In FY21, the combined ratio of the company increased to 114.8 percent primarily due to certain exceptional accounting adjustments primarily related to our withdrawal from a reinsurance treaty in FY21, and the exceptional impact of the COVID-19 crisis in FY21, the company said in its prospectus.
In addition, combined ratio increased from 91.9 percent in H2FY21, which was impacted by a decrease in non-COVID-19-related claims due to lockdowns and other restrictions, compared to 119.2 percent in H2FY22, when the impact of COVID-19-related lockdowns and other restrictions on non-COVID-19-related claims was less pronounced and India experienced a resurgence in COVID-19 cases, in particular in April and May 2021, the company added.
Star Health will finalise the basis of allotment by December 7, 2021. The funds will be refunded to unsuccessful investors by December 8 and equity shares will be credited to the demat accounts of eligible investors by December 9.
Finally, equity shares will be listed on the BSE and NSE with effect from December 10.
Kotak Mahindra Capital Company, Axis Capital, BofA Securities India, Citigroup Global Markets India, ICICI Securities, CLSA India, Credit Suisse Securities (India), Jefferies India, Ambit, DAM Capital Advisors, IIFL Securities, and SBI Capital Markets are the book running lead managers to the issue. KFin Technologies is the registrar to the offer.