Review: Fate/Grand Order…. – 3/5
2 min read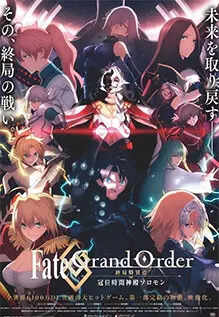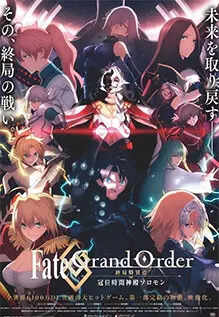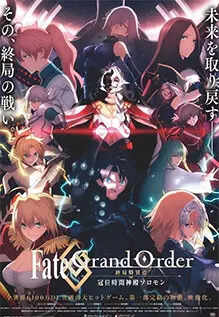 Story: Fate/Grand Order – Final Singularity Grand Temple of Time: Solomon is a sequel to Fate/Grand Order – Absolute Demonic Front (TV series) and begins exactly where the series had ended. The Chaldea Security Organization has reached the final destination of the Grand Order and now the only task that lies ahead for them is to defeat Solomon, the king of Mages.
Review: Fate/Grand Order – Final Singularity Grand Temple of Time: Solomon is an anime based on the 'Solomon' chapter from the immensely popular Fate/Grand Order mobile game. This film is the eighth and final chapter of the Fate/ Grand Order series and is worth watching only if you have followed the Fate/Grand Order series. At the same time, first-time entrants to this universe won't be deterred as they will be able to decipher what had transpired in the past. The storytelling is fabulous though the story per se is pretty average. If an analogy were to be given, then this could well be the Avengers: Endgame where several characters come together to defeat the biggest villain. The film wastes no time explaining what had happened in the past and immediately takes a deep dive into the story.
This film has a self-indulgent mood and it comes out through the dialogues of its characters. There is every possibility that it might turn you off at a few places but then the film also has plenty to keep you glued to your seat. The 72 Demon Gods collectively known as Goetia look terrifying and scary. From a game point of view, the antics of Fujimaru and Mash are entertaining and you cheer for them, and you forget that they are animated characters.
It must be said here that in terms of execution and storytelling, Solomon fails to surpass the magic of Babylon (the prequel). But kudos to 'Solomon' for wrapping up things neatly and in a coherent manner, and hard-core fans of the game won't make any hue and cry about the climax. It's entertaining and talks about a different world and might just give you a break from the bunch of superheroes from the House of Mouse. Though not everyone is a fan of the anime form, this has the potential to keep audiences hooked.