Rohit Shetty: I believe in walking with everyone by my side
9 min read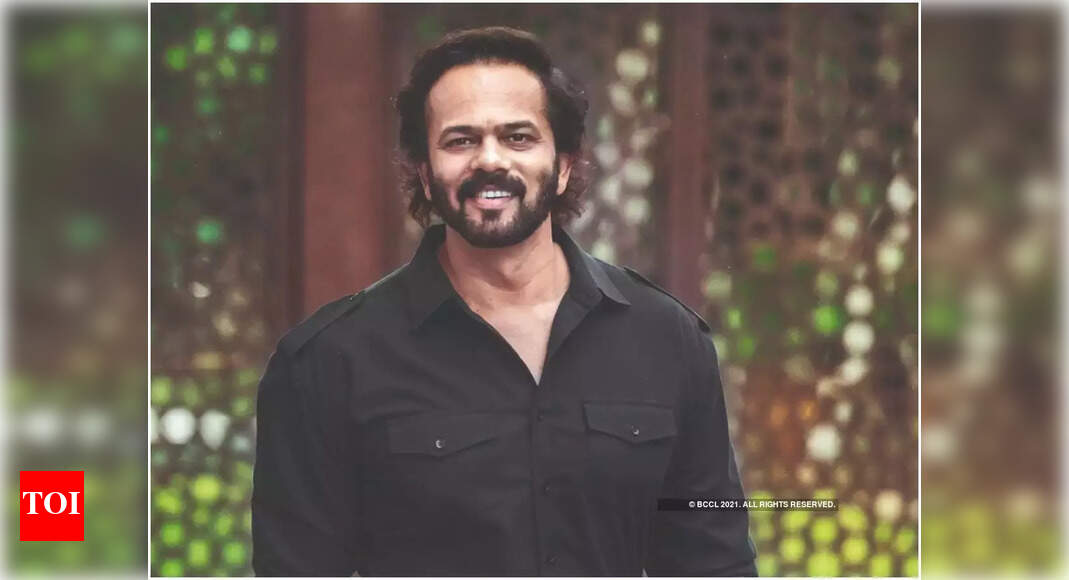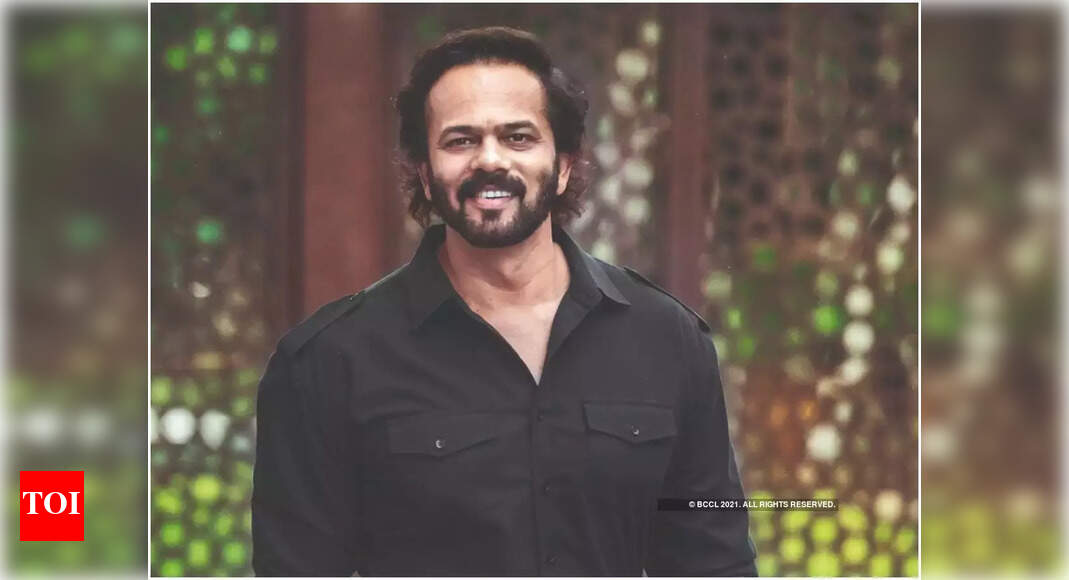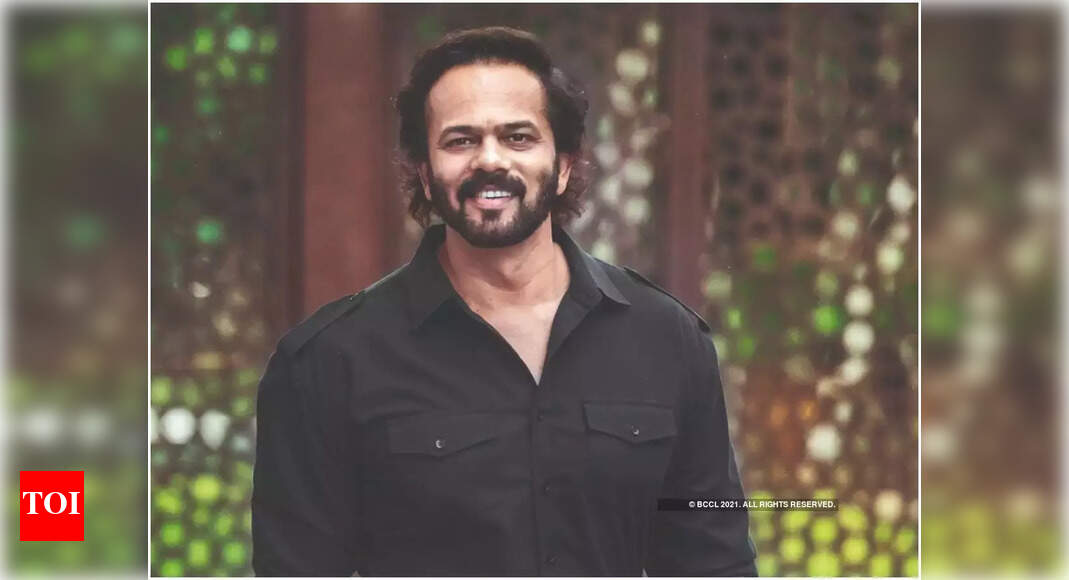 His film 'Sooryavanshi' has passed the gauntlet and put the film industry's nerves at ease. Before Diwali 2021, every filmmaker, producer, actor and technician in the film industry was unsure how the box-office would return to its glory days and more importantly, who would help set the business back on track. Rohit Shetty took the challenge and with the backing of his producers, he allowed Akshay Kumar, Ajay Devgn and Ranveer Singh to test the waters. The rest is history as their cop saga Sooryavanshi has already amassed 200 crores at the worldwide box office. Rohit is pleased and received in equal measure. In a conversation with ETimes, he reveals the conviction, confidence and nerves it took to tide over the pandemic and release his film on the big screen. Excerpts:
[embedded content]
'Sooryavanshi' is being hailed as the movie that defeated Corona and revived the prospects of the film industry. How do you feel about the film's success?

I wouldn't say 'defeated Corona' because the threat is still prevalent and everyone should follow the protocols and get vaccinated, that's the most important thing. As far as 'Sooryavanshi' is concerned, I am very happy for not just the film doing well, but for various other reasons, too. The feeling of seeing theatre owners, people who work in those theatres, be happy is fantastic. The audience too, has come out and spoken of their theatre experience as if they've seen a theatre for the first time. All this gives me a high. It makes me feel humbled and happy. Film toh thi, usko chalna tha (The film had to release and earn its money). We knew the project had a scale and it was a brand so it would do a certain amount of business and people would like the film. But the feeling of fighting for 19 months, not releasing the film on any online platform and taking the risk of being the first film to release in theatres after the lockdowns, was memorable. Getting so much love from the audience, theatre owners and the film industry is something I will remember my whole life. This film will always be special for me.
It must not have been easy holding onto a film for 19 months.

It's not easy. It's very difficult. You need to be very strong in your belief, because what happens is that, in the industry, various theories start floating very easily. Nobody knows anything, but people just work on their theories and start giving their suggestions. During such times all you can do is, believe in your self and go with your conviction.
You are no stranger to event movies and Diwali releases, but 'Sooryavanshi' has become much more than the average big film. It's become a film that has thousands of hopes and expectations attached to it. What was your feeling looking at so many people pin their hopes on your movie?

It felt like a responsibility. There was so much faith that people had shown in us. Logon ko ummeed thi aur humari film ka box office pe chalna bahut zaroori tha, poori film industry ke liye (People had hope and it was important for our film to work at the box-office for the sake of the film industry). And it was important to revive the business. We were all going through such a bad phase, not just the film industry, the whole world and we are a part of society and even though we may be a separate film industry, we have our own set of problems. So, it was a big responsibility on my shoulders. And I'll be honest, I didn't sleep the whole night on Diwali and I wasn't able to celebrate Diwali at all.
On Diwali day, till about 3 in the afternoon, I was just sitting in one corner of my home. I was constantly on call with my distribution team. After so many years in the industry, by 3 to 3.30 pm, you know where the film is going to land. No matter who says what, we know the ground reality, because we have a team in place and we get to know whether things are good or bad. Believe it or not, I had my first meal the next day at 3 pm. I was awake the whole night too, because it's not just a film, it's the expectation of whether people will come to the theatre or not. Luckily, the long wait was worth it because today, the film is doing well. I hope the films that release after ours, will do even better than 'Sooryavanshi'.
You were recently felicitated by the FWICE where Ashok Pandit and Anupam Kher both called you a great human being, for the help that you extended to the workers, technicians and other members of the film industry. What has compelled you to treat the workers and technicians as equals?

You see I am one of those workers, those technicians. I don't come from a film school. I was born and brought up in the film industry and there are junior artistes whom I have known since I was a kid. I worked with these people when I was an assistant director. So it's been a long journey with them. I've known the dancers because first I worked with them as an assistant and then as a director. A film has a big unit and there are so many departments, there are so many workers and we were going through a phase where nothing was happening in the film industry. So to see happiness on these faces feels like an achievement. It means more than my film being called a hit.
You also got emotional sharing the stage that day with yesteryear filmmaker Kuku Kohli.

That was an emotional moment, because Kukuji has supported me a lot. I've worked with him on 'Phool Aur Kante', 'Suhaag', 'Haqeeqat', 'Zulmi' and so many films and he always treated me like a son. There are a lot of things that I have learnt from him. So sharing the stage with him, was an emotional moment for me. It's something I can't really express. I can't really tell you how it felt standing there on that stage, with him.
You've always had the community approach to filmmaking. You even credit your films as Team Rohit Shetty. You are on first name basis with many technicians and workers in the film industry, too. Where does this part of your persona come from?

I am a firm believer that a film can't be made by just one person. When a film is declared a hit, a director gets the credit, but the director alone can't make the film. If you notice the scale of every film that I make, most of my projects are done over a period of six months and we put in an incredible amount of effort. My team always stands by me, rock solid. Whether it's making a big film like 'Sooryavanshi' or holding any film for 19 months, they continue to stand by me. I truly feel that I can't do anything all alone. I firmly believe in not working alone, not taking the credit alone and walking with everyone by my side, whether it's my team or the entire film industry.
So much has been spoken about 'Sooryavanshi's delay and the resolve that you showed to not have your film release on OTT before theatres. Did you ever find yourself becoming impatient during the pandemic?

We got some huge offers. Because of the kind of film that 'Sooryavanshi' is, we had worked so hard to create an experience for the audience, I didn't want this film to come on a platform other than theatres. It's nothing more than that. I am not against the OTT platforms, they have been a saviour for so many filmmakers, producers and other people from the industry over the last 18 months or more. I will never want to take that credit from them. Without the OTT platforms, our film industry would not have been able to survive the pandemic. Today, just because the theatres have opened up, 'Sooryavanshi' has done so well, the audience has come back to theatres, you can't really take credit away from the OTT platforms because they helped us get here. But where 'Sooryavanshi' was concerned, the grandness of the film and the sound of the film wouldn't have the same experience on a television or a laptop.
Gulshan Grover, who plays an important role in 'Sooryavanshi', recently spoke about your conviction and confidence as a filmmaker and how that is the most impressive aspect about you. Have you always been someone who's been very confident about their vision and films?

More than confident, I would say I've always been very clear. I am always clear about what I want to cater to the audience. I am not someone who will try out too many new things, whether it's the script or the way we take our shots or even the performances of the actors. I know who I am catering to and I will live with that. I keep thinking of that 24 x 7. I perpetually live in that world. And after a point, having done that long enough, you come to know, what's right and what's not. So more than confidence it's the clarity that I know what to give the audience and what to extract from the performances of my actors. That's how I take the story forward and know what I need from my actors.
In the past you've been very open about the fact that film criticism doesn't affect you. But today thanks to social media any one can be critical of any film and any aspect of the story. The 'good muslim, bad Muslim' debate around 'Sooryavanshi' also got spoken about recently. How does a filmmaker prepare for such criticism?

For me, the most important thing is that I don't want to hurt my audience. I know who my audience is. And when I talk about my audience, I am making my film for them. I write, shoot, edit, do post-production keeping my audience in mind. For me, they matter the most. No one else in the world. And if they're happy, I am happy. But if they're not happy, I'll accept that I went wrong and I will do something about it. Next time, I will try to satisfy their belief in me. That's it. It's always been about me and my audience and nothing more. Obviously, we're making a commercial film and we won't be critically acclaimed. There's a pattern over there. But I won't say all media or all critics do that, but one or two individuals could be like that and it's perfectly okay. Look this criticism is also a business. Pehle newspapers mein aata tha, phir TV pe aane laga, abb social media pe aata hai (Film criticism is also a business. Earlier it used to be in newspapers, then it moved to TV and today its on social media). And today, I feel it's not as impactful as it used to be. Because the critics are using the same medium that the audience is using as well. So for every line of criticism that is posted on social media, there are lakhs of tareefein (praises) under it. The criticism actually gets diluted that way. End of the day everyone has their choice in cinema, everyone has the right to say what they feel, especially about a film. But it doesn't bother me anymore.
You've successfully created multiple franchises like 'Golmaal' and the 'Singham-Simba-Sooryavanshi' cop universe. Is that the way forward for your career as well? Does it mean films like 'Dilwale' and 'All The Best' will be rare offerings from you now?

Look at my next film, it's 'Cirkus' with Ranveer Singh. In the euphoria of 'Sooryavanshi', people have forgotten about it. That's a stand alone film that has the same feeling that you would get from 'All The Best' or the first 'Golmaal'.
You've managed to get three superstars – Ajay Devgn, Ranveer Singh and Akshay Kumar into your Cop universe franchise. Is there room for more superstars?

After 'Cirkus', there's a hint that we may carry forward the 'Sooryavanshi' story with 'Singham'. Now Singham has that kind of effect that every time he comes on screen he makes an impact, but actually the last Singham film came out in 2014. Ajay and I have worked together in 'Golmaal' after that. So the idea now is to bring back the original cop, the character with whom it all started. 'Singham 3' will take atleast a year to start and then probably another year to get made. So we are looking at 2023, probably. It's a long time, let's see what happens.