Sanya Malhotra: I never worry about BO numbers
4 min read
In her maiden outing 'Dangal' (2016), Sanya Malhotra portrayed Babita Kumari Phogat, who had to overcome self-doubt and societal backlash with quiet courage before emerging as one of India's leading wrestlers. The actress exudes the same grit and resilience in real life as well, having grappled with many challenges before making a mark for herself in the entertainment industry with films like 'Badhaai Ho' and 'Pagglait'. In a chat with BT, she talks about her journey as an artiste, working with the right kind of people and more. Excerpts.
Since your dream debut five years ago, you have always been associated with content-heavy films and meaty roles. And, early this year, you marked your first as a solo heroine with Pagglait'. Were you confident about carrying a film like that on your shoulders?
'Dangal' was definitely a dream debut, and whatever I am today is because of my first film. But, it has taken me time to gain confidence. I did not do 'Pagglait' because I believed in myself, it was the confidence of my producer (Guneet Monga) and director (Umesh Bist) that helped me pull it off. They really pushed me as an actor. Looking back, I am glad I did it because the experience has changed my life and me as an artiste.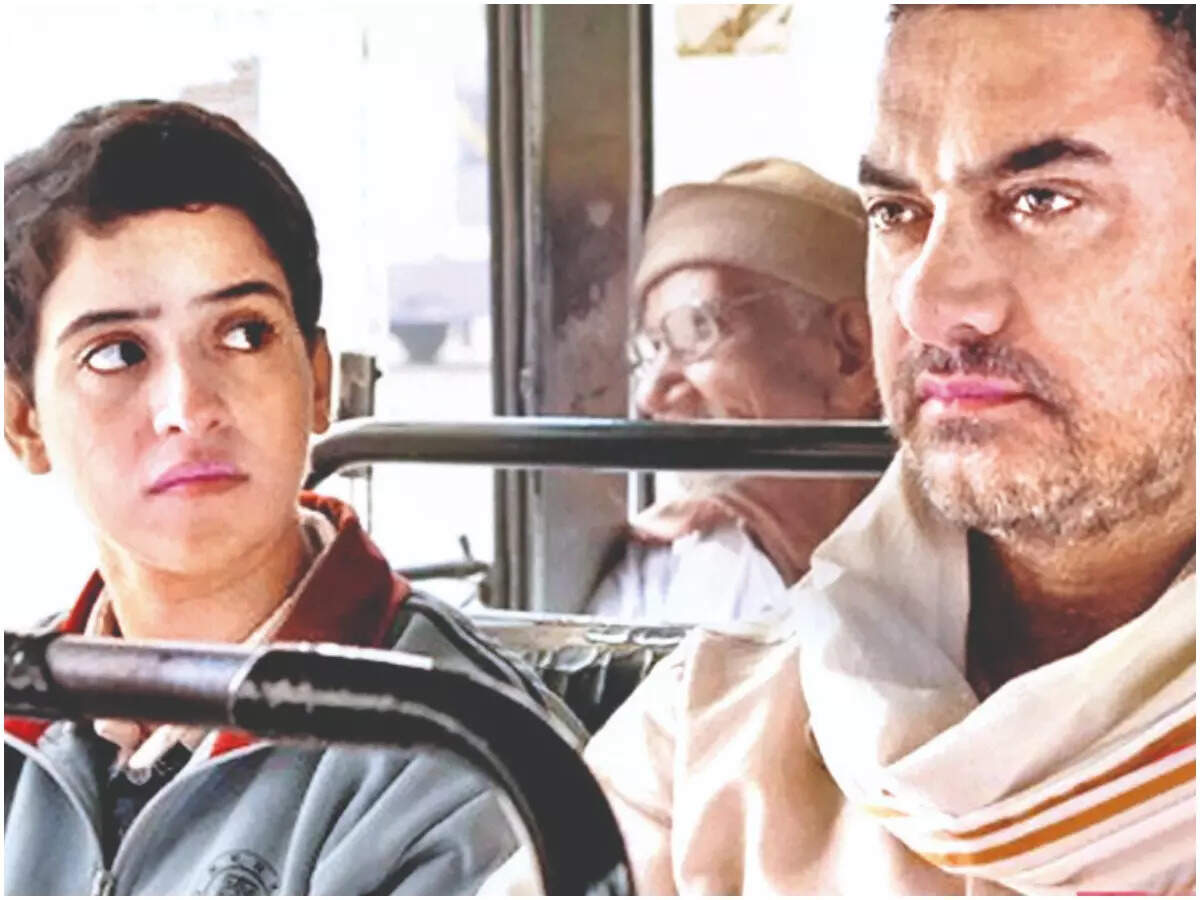 While creative satisfaction is something that every actor strives for, one cannot ignore the importance of commercial success. As a solo lead, were you anxious about your film's fate?

I never worry about box-office performances or numbers. I am not saying that I have risen above it all, but somehow it has never bothered me. I only get worried, anxious and nervous about my performance and whether I will be able to do justice to the character. That's the only thing in my control. If the film works at the box office, it's always a plus.
The past few years have seen the emergence of a new wave of cinema. Has that strengthened your courage to be a part of projects that were previously considered risky and unconventional in terms of subjects and storylines?

The strength comes as much from within as the people I work with. With every film, I am growing as a person and as an artiste. I feel fortunate to have worked with people, who have pushed me and made me believe in myself. It's important to surround yourself with people who motivate you at the right time and criticise you as well. When deciding on a project, I follow my instinct. Script sunte ya padhte hi there is an instant yes or a no. Of course, other factors such as the director, co-actors, and the production house also come into play.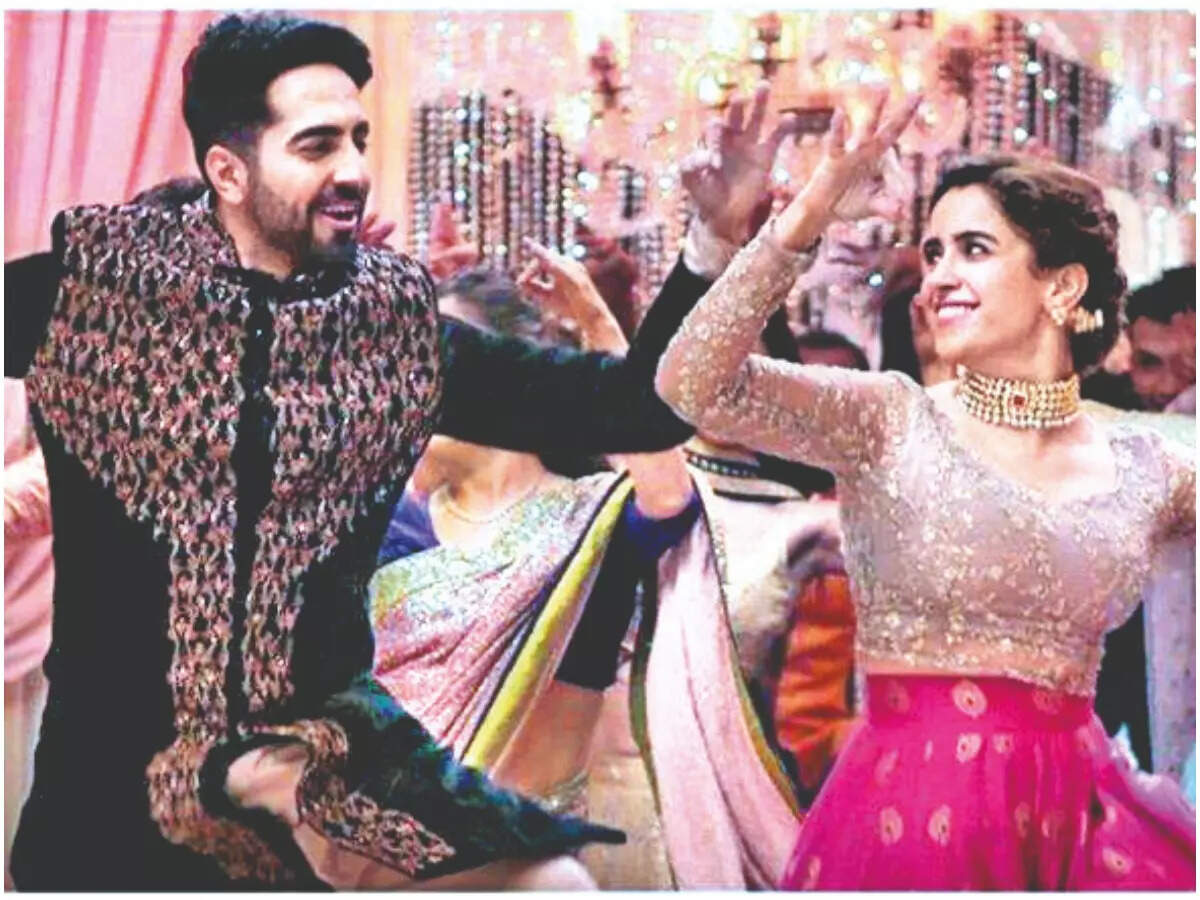 You talked about being fortunate enough to work with people who have motivated and believed in you as an artiste. On the other hand, there has been a never-ending raging controversy about the 'outsider's' struggle in Bollywood. As an outsider who has carved a space for herself in the industry, what is your take on the subject?

It's been two years and the debate is never-ending. Personally, I am extremely happy with the way my career is shaping up and consider myself blessed. Honestly, I am living my dream. Irrespective of the insider/outsider debate, I would say that work is in abundance in this industry. That's the end of the debate and I don't want to be a part of it anymore.

You are a trained dancer. Given your love for dance, do you wish to be part of a quintessential Bollywood potboiler, which has you dancing around the trees?

Oh yes! I've grown up watching these potboilers. But, I think the focus has now shifted towards content-driven films and there's not much naach-gaana happening these days. Or maybe there is, and I am wrong. I hope I get something like that very soon (smiles!).

Your fine sense of humour is reflected in your posts on Instagram. You seem to be comfortable baring your real self on social media. Do negative comments ever bother you?

(Laughs!) I have set strong social media boundaries for myself. I post what I like to post and look how I want to. I try to be real. There will always be people who criticise you, but then there will also be those who love you, no matter what! Ultimately, you can't please everyone and that is okay. I do what makes me happy. Negative comments don't bother me because I choose to ignore them. I look at social media as a great tool, not just to showcase your talent, but also to share a bit of your personal life. Having said that, it's important to keep in mind that what you see on social media is not always the whole truth. It's often very well curated. So, it's futile to compare yourself with somebody else on that platform.