September surge: Is third Covid wave set to hit Mumbai soon?
3 min read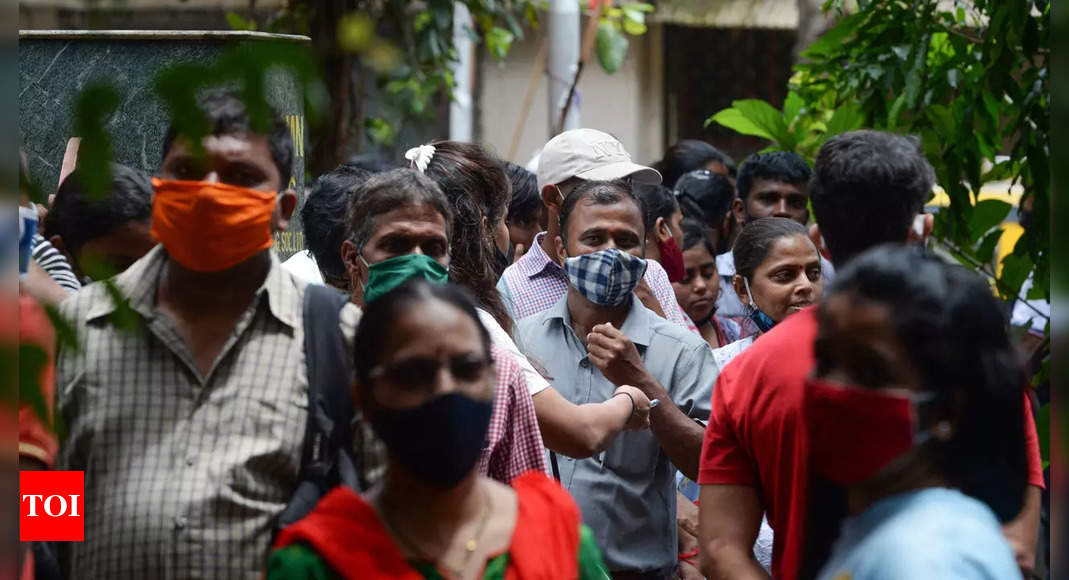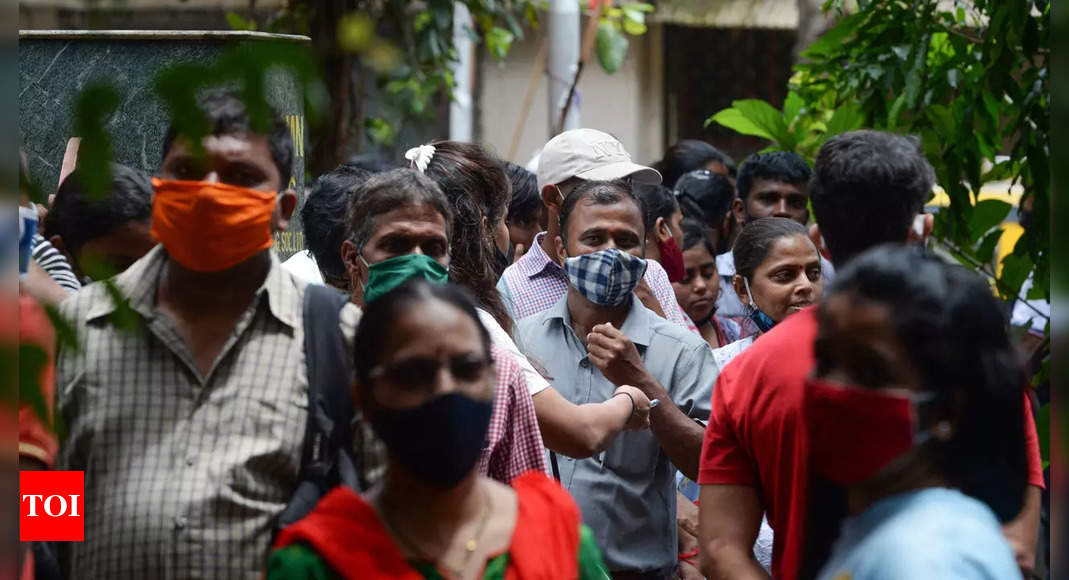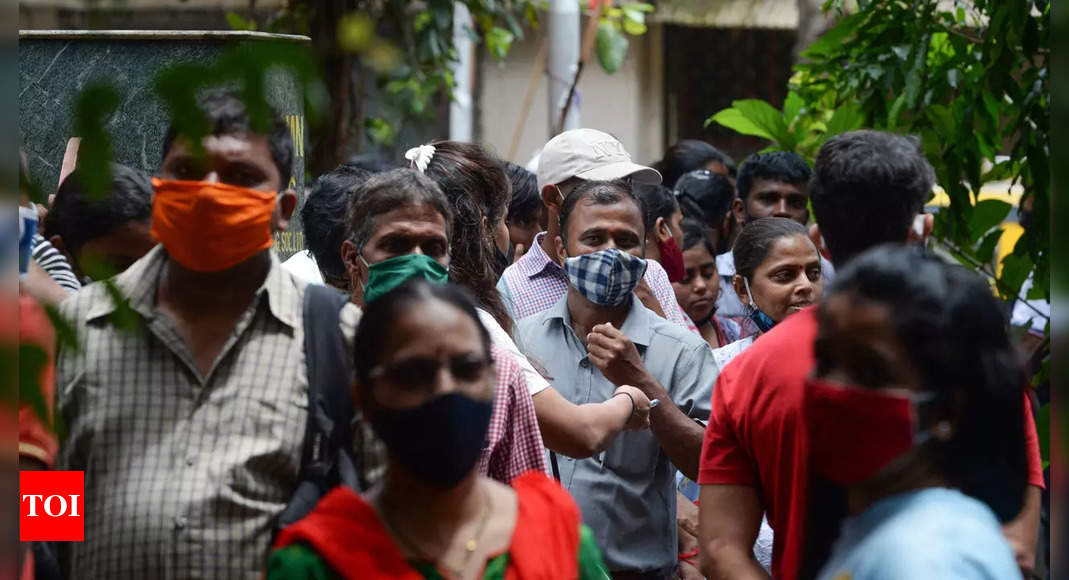 NEW DELHI: Mumbai's Covid situation is worsening again with the city reporting nearly 19 per cent rise in average weekly cases.
The fresh spike in daily cases has left officials worried as Mumbai prepares for the Ganesh Chaturthi festival beginning September 10.
The Mumbai civic body has warned that the next 15 days will be crucial amid fears that the ongoing spike ahead of the festival season could trigger a possible third wave of the pandemic.
September's cases already 28% of entire August count
Mumbai on Monday reported 379 fresh coronavirus positive cases and five fatalities, taking the tally of infections to 7,46,725 and the death toll to 15,998.
In the first six days of September, the city has reported over 2,500 cases already, which makes up nearly 28% of the total infections reported in August.
In fact, the daily cases in Mumbai remained above 400 since September 1, except on Monday.
Mumbai had recorded 496 cases and two fatalities the day before – its highest in weeks.
With the surge in daily cases, the active Covid-19 cases, which had dipped to 2,700, jumped to 3,771 as of September 6.
Nationally too, the Covid situation has kept India on the tenterhooks as average cases continue to hover above the 40,000-mark. This is fuelled by the prolonged surge in Kerala, which makes up the bulk of the cases being reported.
Festival season stokes worry
The surge comes at a time when Mumbai is preparing for the Ganesh Chaturthi festival, which is celebrated with much fervour in the city.
Huge crowds have already been witnessed at some popular markets in Mumbai ahead of the 10-day festival.
"[This] one month is important for us. Currently, people are going out for the ten-day Ganpati festival (beginning September 10). They will return after immersion (Anant Chaturdashi). Hence this period and the next 15 days will be very crucial for us," Suresh Kakani, the additional municipal commissioner, told PTI.
Ahead of the festival season, the Mumbai Police has formed a 'Special 13' squad that has been given the task to ensure that people follow Covid protocols during the festive season.
Last year too, Mumbai had clamped strict restrictions during the Ganpati festival, which saw muted celebrations due to Covid protocols.
Mumbai did not see a significant uptick in cases due to this.
Deaths low among vaccinated
So far, Covid-related fatalities in Mumbai have maintained a declining trend with the city gradually accelerating vaccinations.
Last week, Mumbai became the first district in India to administer over 1 crore doses.
Despite a slow start, the city has managed to cover a majority of its young population with at least one dose. Nearly 61% in the 18-44 age category have received at least one dose even though their inoculation started in May and was erratic till late June.
In comparison, those 45-59 years old and in the 60-plus bracket, who started getting jabs in March, have not been entirely covered with one dose yet. Around 88% in the 45-59 group and 96.7% senior citizens have got at least one dose so far, based on figures from last week.
Recent studies have also shown that the pandemic is primarily affecting the unvaccinated.
TOI reported that over 2/3rd of Covid patients in ICU have not received their jabs yet, according to an analysis at the Nesco Jumbo facility in Goregaon.
It found that 93% of the people who died of Covid since March were unvaccinated.