Shah warns enemies against 'flirting' with India's borders
2 min read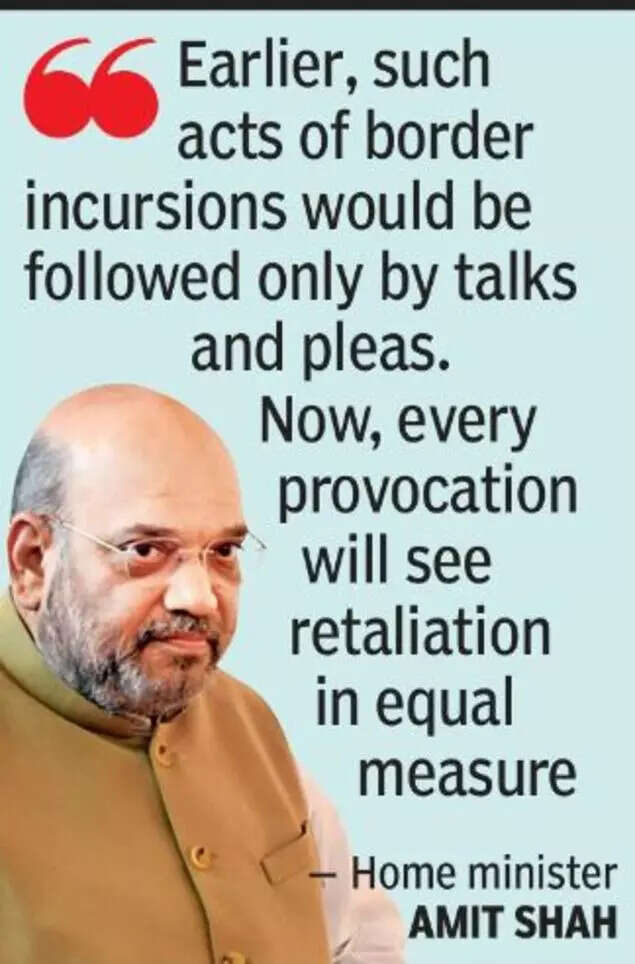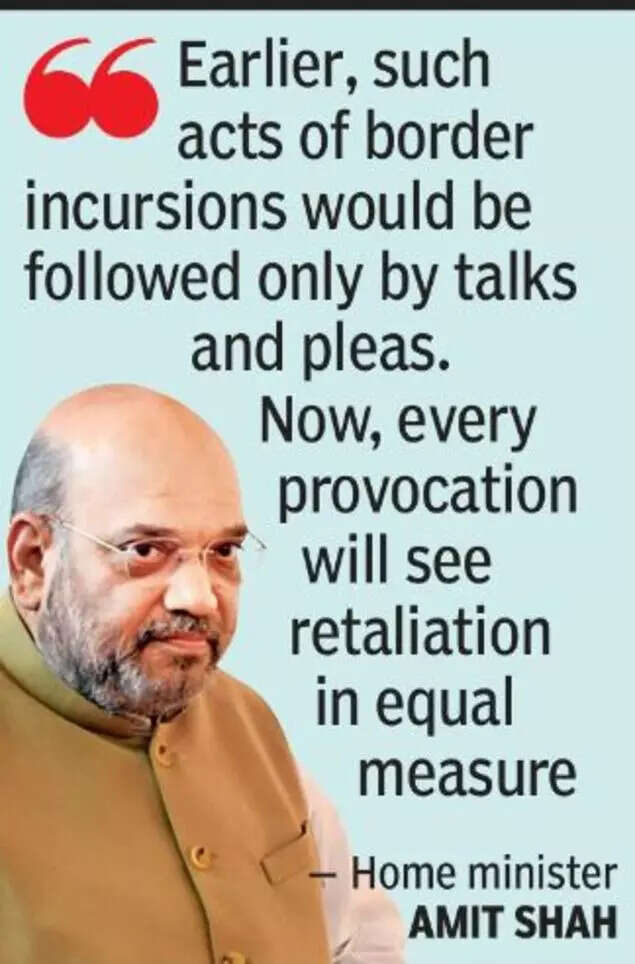 MARGAO: Recalling the surgical strikes India carried out inside Pakistan-controlled territory to retaliate against a terror attack on an Army camp in Uri, Union home minister Amit Shah on Thursday sounded a stern warning to India's enemies against "flirting" with the country's borders and said every such act will be responded with befitting retaliatory moves by India.
"Earlier, such acts of border incursions would be followed only by talks and pleas. Now every provocation will see retaliation in equal measure," he said. The warning came against the backdrop of efforts by Pakistan-based jihadi terror attacks to hurt India in J&K and in other parts.
Shah said the surgical strikes across the Line of Control of 2016 changed the way the world looked at India. When India responded to the killings of our jawans in Uri with surgical strikes across the LoC, Shah said, a message was sent across the globe that flirting with India's borders was now no longer an easy task.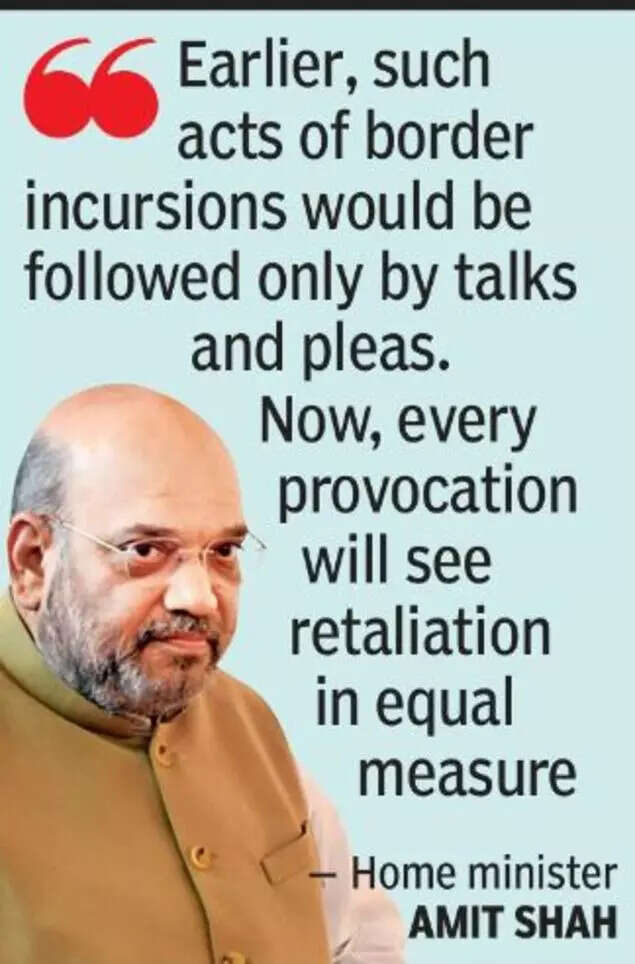 "The surgical strikes, for the first time ever, helped restore the honour of the nation's borders and thus reinforced India's sovereignty. "Speaking at the bhoomi-pujan function of the National Forensic Science University at Dharbandora, Shah paid glorious tributes to former Goa chief minister and defence minister Manohar Parrikar stating that the seminal work done by him on the defence front had helped change the world's outlook towards India.
Shah said Parrikar would be remembered for a long time to come primarily for two things—one, for the implementation of one-rank-one-pension (OROP) for the armed forces, and two, for the 2016 surgical strikes.
"Under PM Narendra Modi's leadership, Parrrikar gave the gift of OROP to our armed forces. By implementing OROP, Modi-Parrikar in a way acknowledged the tyag, tapasya and balidan of our soldiers who spend the best years of their lives protecting our borders in hostile conditions, in temperatures ranging from -43 degrees C to +43 degrees C. The guardians of our borders have now been fully reassured that their families are being taken care of by the government of India. Modi and Parrikar will be remembered for ages," Shah said.
Lauding Parrikar for placing Goa on the trajectory of fast paced development, Shah fondly recounted a conversation he once had with Goa's former CM.
"Parrikar once said to me," Shah said, "that smaller the state, bigger should be its development. I had replied that while the belief appeared to be simple and acceptable, it was difficult to be applied in practice. Parrikar retorted saying that Goa would definitely do and prove it one day. And when he became the chief minister of Goa, he did begin transforming Goa."