Snowfall hampers flight operations at Srinagar airport, 10 flights cancelled
2 min read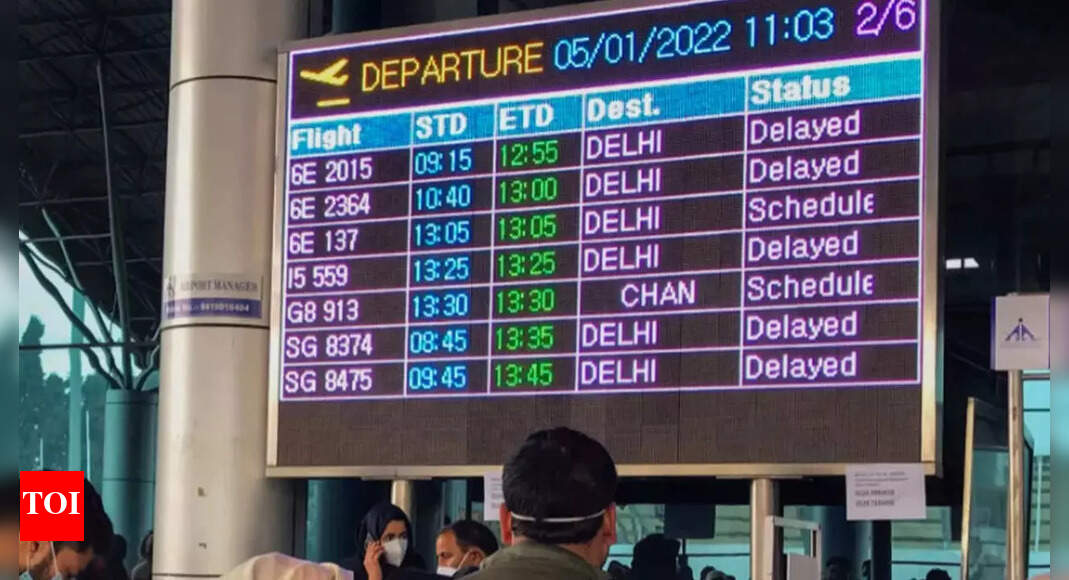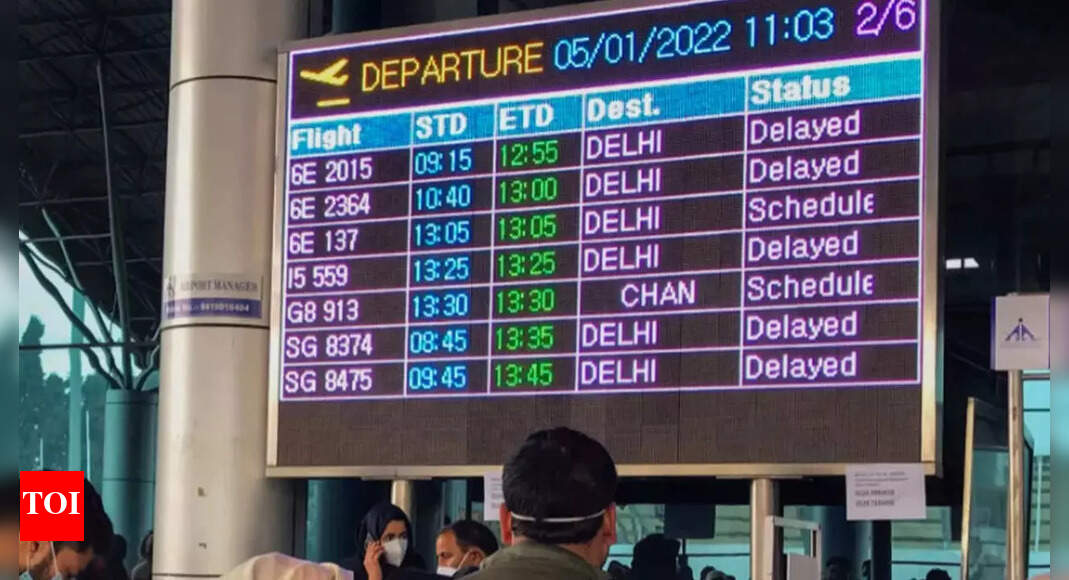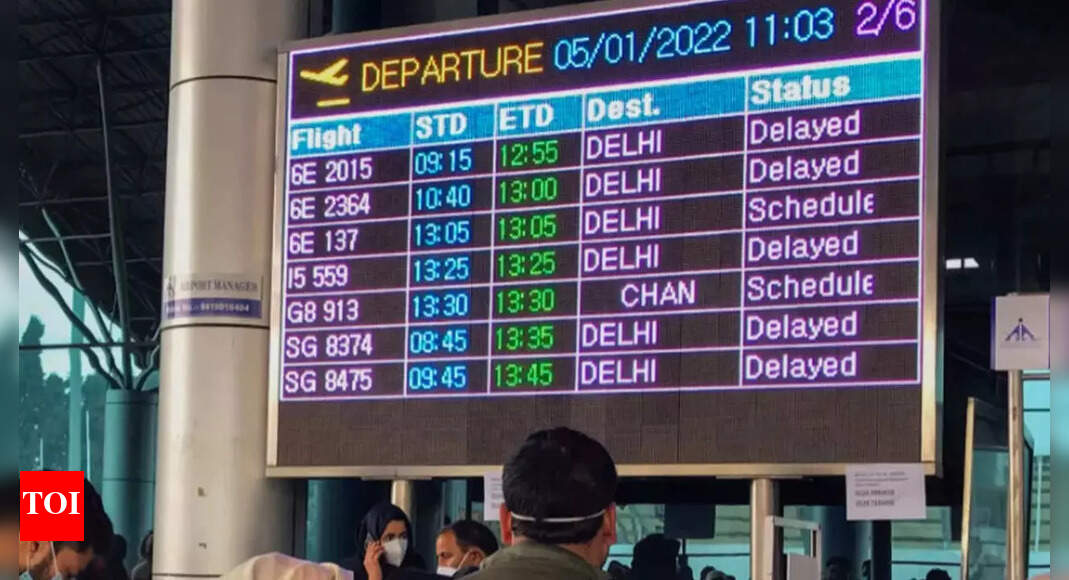 SRINAGAR: Fresh snowfall across Kashmir Valley since Friday afternoon led to the cancellation of as many as 10 flights to and from Srinagar airport on Saturday while some got delayed because of reduced visibility. Road connectivity to Srinagar from Jammu and other areas of the Union Territory got affected due to the accumulation of snow as well as landslides and shooting stones at several spots along the 270km-long Jammu-Srinagar national highway, which remained shut.
At least six IndiGo flights — five to Delhi and one to Jammu — as well as two Vistara flights to Delhi were cancelled while some flights were rescheduled. In view of continuous snowfall, most flights were unlikely to operate to and from Srinagar, said airport officials.
Around 3ft of fresh snow has accumulated on either side of the Jawahar Tunnel since Friday evening. A Ramban district administration official said while about 3ft of snow accumulated at Jawahar Tunnel, around 2ft of snow gathered in adjoining areas of Banihal town. "It is still snowing heavily," said the official.
The Jammu-Poonch highway remained shut on Saturday due to heavy snowfall between Jaranwaligali and Bhimber Gali in Mendhar area of Poonch district, DTI Traffic (Poonch) Shoket Amin said.
The Ramban-Gool road was also closed near Kanga due to a landslide. "BRO men are on the job. Please avoid travelling on this road today," an official said.
Mughal road, which connects Shopian with Poonch-Rajouri districts, Srinagar-Leh highway and Sinthan road, connecting Anantnag and Kishtwar districts, remained closed due to snow accumulation.