Some nations weakening law of sea: Rajnath Singh in China dig
2 min read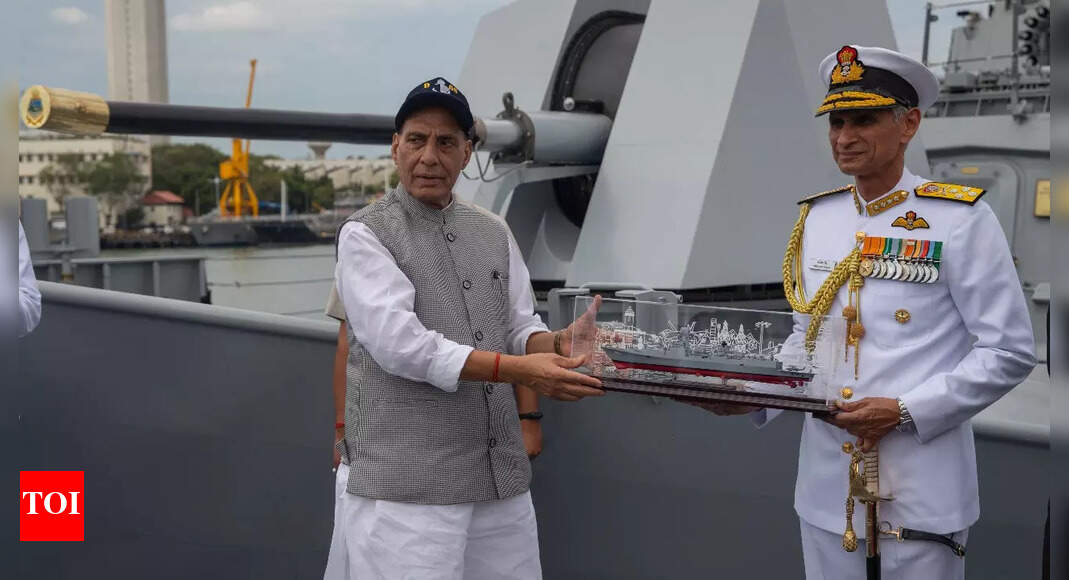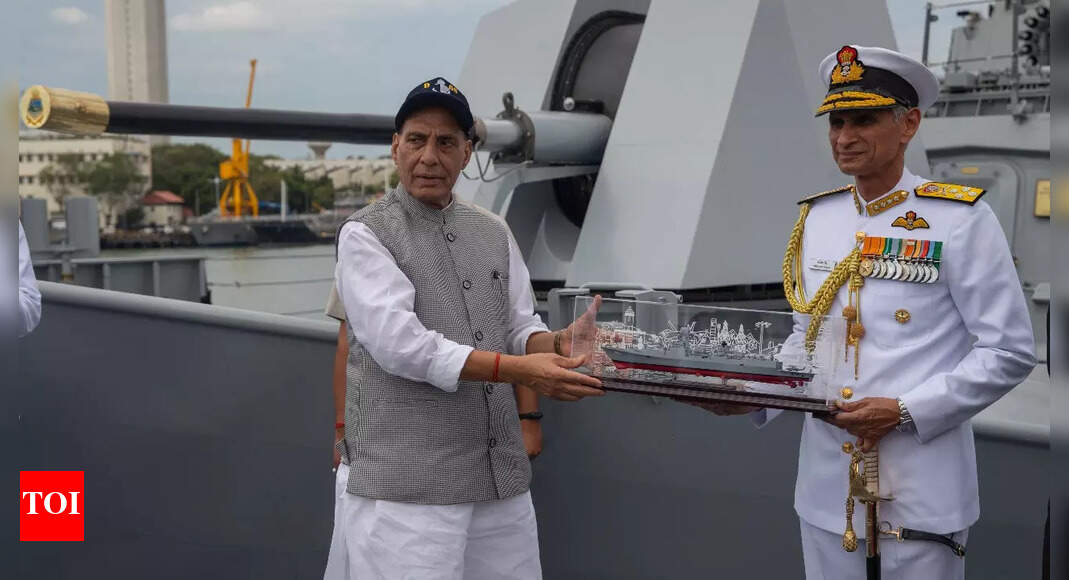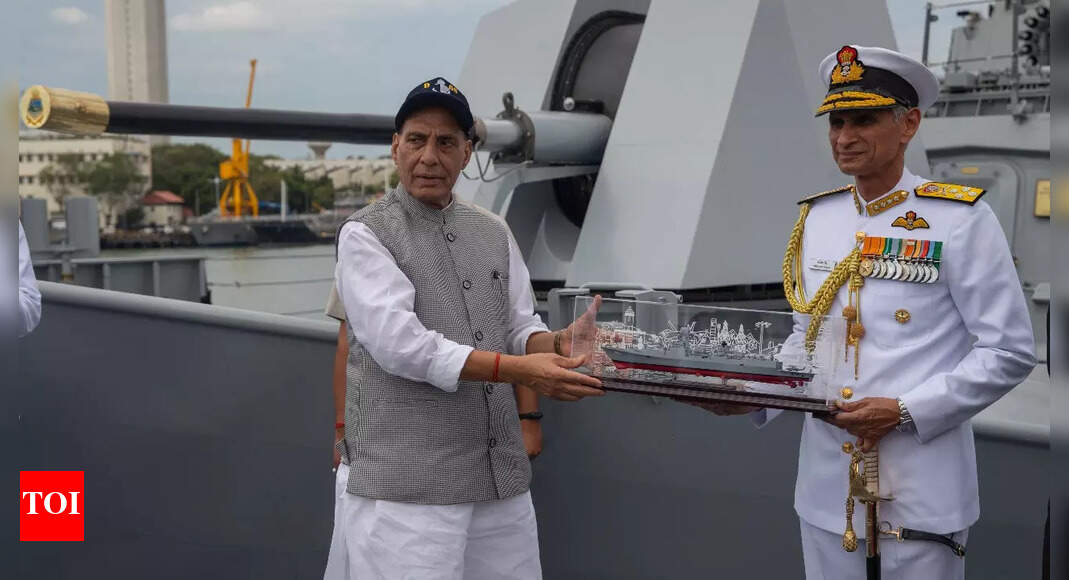 NEW DELHI: Defence minister Rajnath Singh took aim at China, highlighting its blatant disregard for international laws, in comments during commissioning of new destroyer INS Visakhapatnam when he said, "It is a matter of concern that UNCLOS is being repeatedly weakened by arbitrary interpretation of its definition by some nations."
This was a fairly clear reference to China, which has refused to abide by the 2016 verdict of the Permanent Court of Arbitration ruling that China had no right to build military structures in the South China Sea. "The arbitrary interpretations create obstacles in the path of a rule-based maritime order," Singh said.
"There are some nations —I would like to say irresponsible nations — (who) for the sake of their narrow partisan interests, keep on giving new and inappropriate interpretations to these international laws from hegemonic tendencies," he added.
India, he reaffirmed, wants a rule-based Indo-Pacific, with freedom of navigation, free trade and universal values, in which interests of all participating countries are protected. It would therefore fall to the Indian Navy "to keep the Indo-Pacific open, safe and secure," he said.
India's security and strategic interests, he said, are directly linked to the Indian Ocean, which is key to the global economy. Singh underscored the importance of rule-based freedom of navigation and security of sea lanes in the present era of globalisation to ensure stability, economic progress and development of the world.
"Challenges such as piracy, terrorism, illegal smuggling of arms and narcotics, human trafficking, illegal fishing and damage to the environment are equally responsible for affecting the maritime domain. Therefore, the role of the Indian Navy becomes very important in the entire Indo-Pacific region," he added.