Supreme Court cannot dictate sports policy to government
2 min read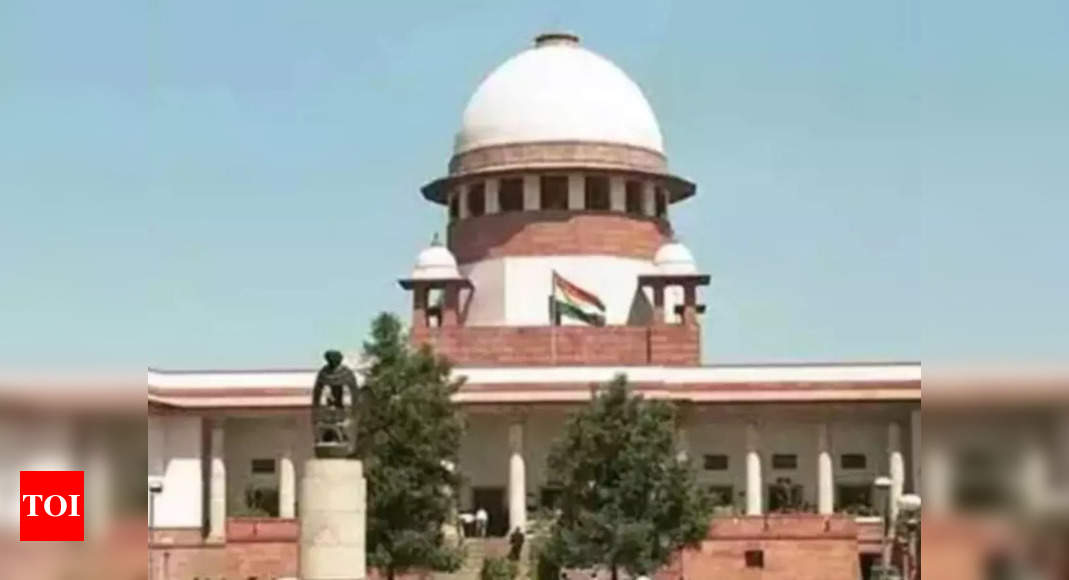 NEW DELHI: The Supreme Court on Tuesday recalled the sterling performances of two Manipuri women Indian sports legends – weightlifter Chanu Saikhom Mirabai and boxer Mary Kom – by mentioning their sterling contributions to encourage disciplines of sports in a cricket crazy nation.
Mirabai's silver medal at Tokyo Olympics and the never say die approach of Mary Kom in bringing laurels for her country received special mention from a bench of Justices U U lalit, S R Bhat and Bela M Trivedi, even as the bench refused to entertain a PIL seeking court intervention in framing of sports guidelines to encourage youth to take disciplines of sports other than cricket, which has emerged as the most favourite sports for the country given its glitz and golds.
Petitioner Vishal Tiwari said that the money involved in Cricket has lured away talents from other disciplines. "Though we are more than a billion people, our performance in Olympics and world sporting events have been dismal for the past several decades. Yet, the government is not paying attention in building adequate sports infrastructure and moulding the school and college curriculum in a manner to encourage youth to take up sports other than cricket," Tiwari said.
The bench asked the PIL petitioner whether he was a sportsperson and wanted to know which discipline was his forte. Tiwari sheepishly replied – "I only do a little bit of gymming and other exercises." The bench said, "There will be lakhs of people like you. If everyone wants the sports policy to be moulded in a certain way, it would be very difficult. Moreover, it is not for the courts to dictate the sports policy to the government."
The bench said sports had always been an individual choice and test of talent. "We have Mirabai and Mary Kom. Look at them. They rose above the adversities to shine brightly on the world stage and brought laurels to the country. We share the view that other disciplines of sports, apart from cricket, need encouragement from the government and private sector. But, can the court dictate this," it asked.
Tiwari wanted the SC to allow him to submit the PIL as a representation to the government for suitable action. But, the court declined while allowing him to withdraw it.
Mirabai won a silver medal on the very first day of Tokyo Olympics in the women 49Kg category. The 27-year-old from Impahl has won numerous medals at world championships and Commonwealth games. MC Mary Kom, who at 38 years of age fought valiantly to miss a medal by whisker at Tokyo Olympics, had done the country proud by winning numerous world championships and a bronze medal in 2012 Olympics.