Team India needs old Bhuvneshwar Kumar with the new ball
3 min read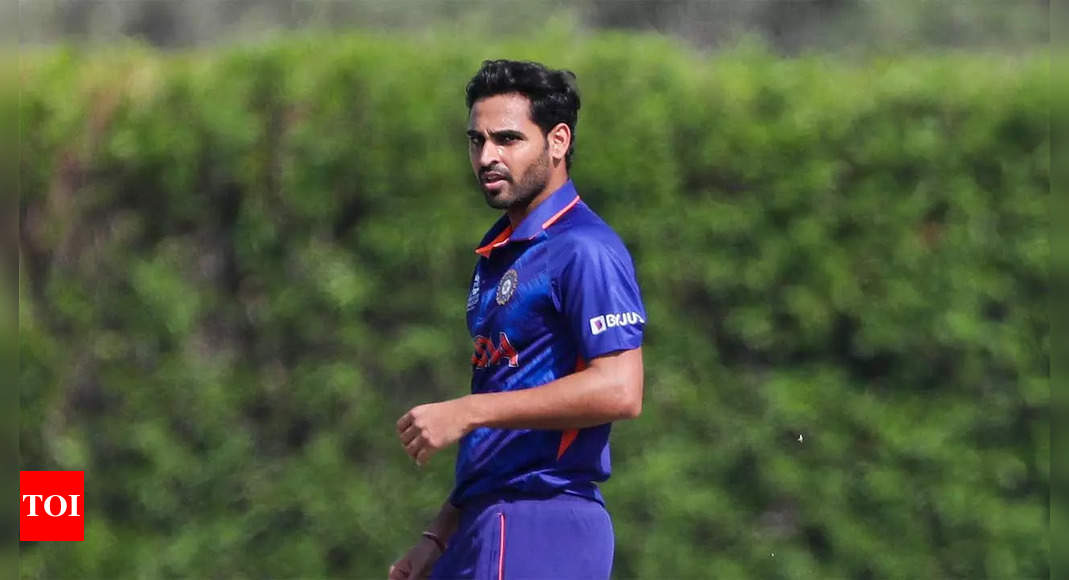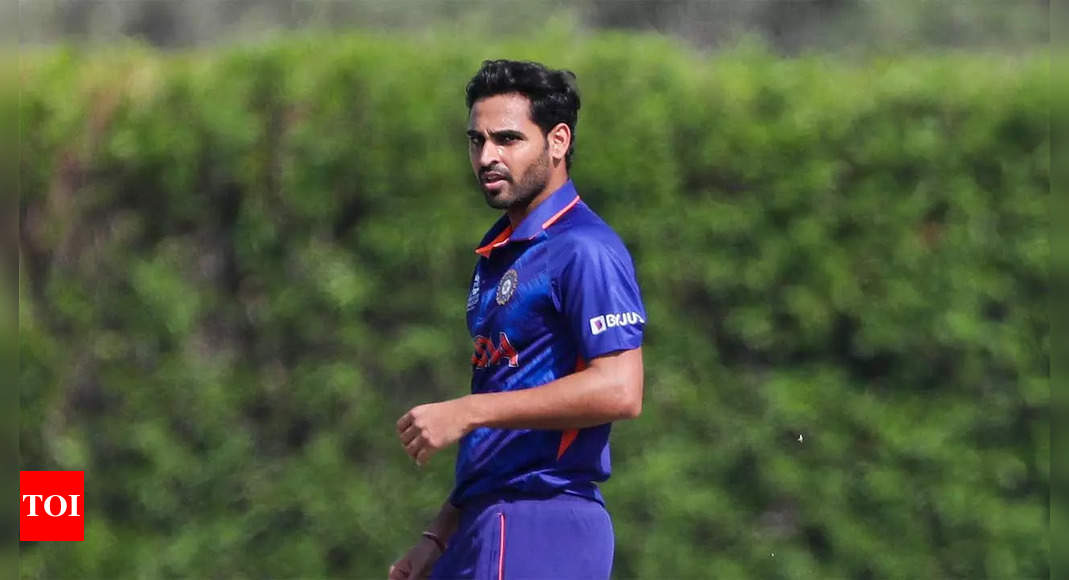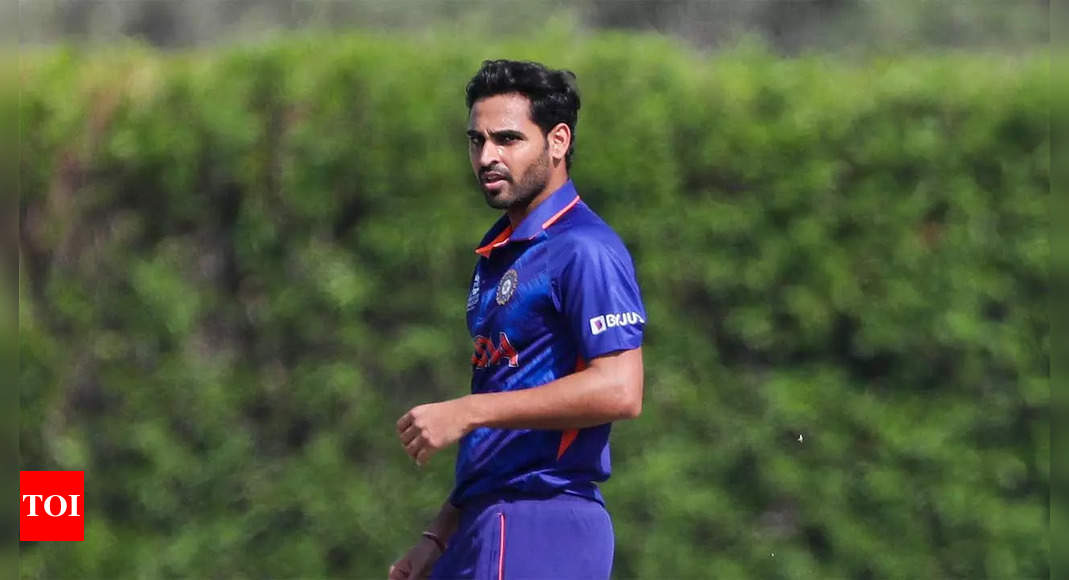 But with zip missing & Hardik not bowling, Nehra reckons Shami is a better bet to start
The last time Bhuvneshwar Kumar and Jasprit Bumrah bowled in tandem was at the 2019 World Cup in England. They went into that tournament as one of the most envied new-ball opening pairs in world cricket.
They could be reunited on Sunday at a World Cup again, albeit in the T20 format. A lot has changed in these two years. Bumrah has pulled away from the rest of the Indian pacers to become one of the most lethal and consistent bowlers in world cricket.
Bhuvneshwar is no more the undisputed leader of the white-ball attack.
Bhuvneshwar had to endure the struggles of going through injury rehab twice over the past two years. His hamstring has not been his best friend. It's eaten into his game time and it showed in indifferent performances once he resumed top-level cricket in March this year.
It's an intriguing time for Indian white-ball pace options. For all the riches demonstrated in Test cricket over the last 10 months, the team management has struggled to zero down on a combination in the shorter formats.
Former India left-arm pacer Ashish Nehra, who led the attack in the last T20 World Cup, concurs with the underlying anxiety around Bhuvneshwar's form. "Skills and accuracy have never been an issue with Bhuvneshwar. It's the zip off the pitch that he used to get. When he was clocking 135 kmph regularly, he was hitting the bat hard which made him tougher to get away," Nehra told TOI.
When India last played in the UAE — the Asia Cup of 2018 — all talk revolved around the wrist-spin revolution at the time. Yet, most unlikely we stumbled upon a pace-bowling pair in world cricket which proved as consistent, relentless and incisive, irrespective of conditions, as Bhuvneshwar and Bumrah.
This is an absolute departure from those circumstances. "At this moment, Bhuvi is nowhere near his best. I understand the struggles of coming back from injuries. He will need another six months of training and he will be back at his best," Nehra added.
For Nehra, Hardik Pandya not bowling lowers the chances of Bhuvneshwar playing in the XI. "It looks like India will have to go in with five bowlers. In this scenario, you need everyone at the top of their game. T20 maybe a fickle format yet you would need a solid attack like Delhi Capitals or Kolkata Knight Riders where you expect your five frontline bowlers to bowl 20 overs in most matches. At the moment, India don't look like having such an attack with the need to fit in Shardul Thakur to lengthen the batting," he reckoned.
"At the moment, Shami is a better bet with the new ball who is more likely to pick up wickets. The death overs can be taken care of by Bumrah, Shardul and Varun Chakravarthy maybe," felt Nehra.
But it is Bhuvneshwar's reputation and the lack of definite options that could pull him through this indifferent time. "No, not at all concerned," was skipper Virat Kohli's retort at the pre-tournament captains' session when he was asked about Bhuvneshwar's form.
"His economy rates continue to be top-notch, something that he's always been known for and his experience comes to the fore under pressure," said Kohli, adding, "He has the understanding of hitting the areas, according to the dimensions of the field, and what balls to bowl at what time. Add to it the fact that he bowls lengths so well and so consistently, which is not an easy thing to get away in T20 cricket, especially with the new ball."
The zip off the pitch may have deserted Bhuvneshwar post his comeback from his injury. The ball, for some reason, doesn't seem to be darting around as it did a couple of years back. The hamstring may continue to niggle, but he has undeniable skills and team's backing. Maybe it's all down to his revered temperament, that both Bhuvneshwar and his team, will be banking on.