Tej's accident to Pawan's speech: A timeline
6 min read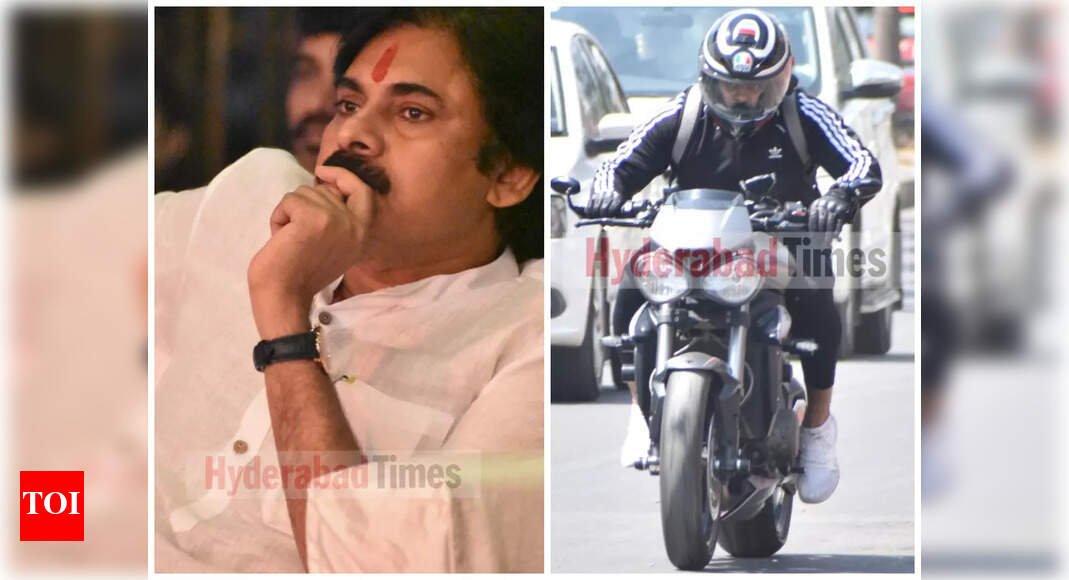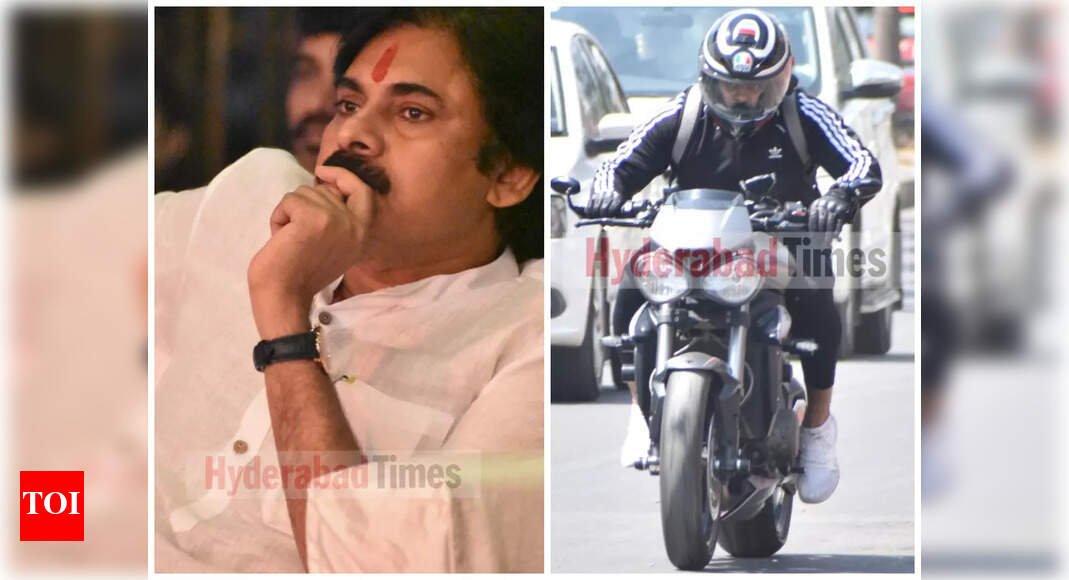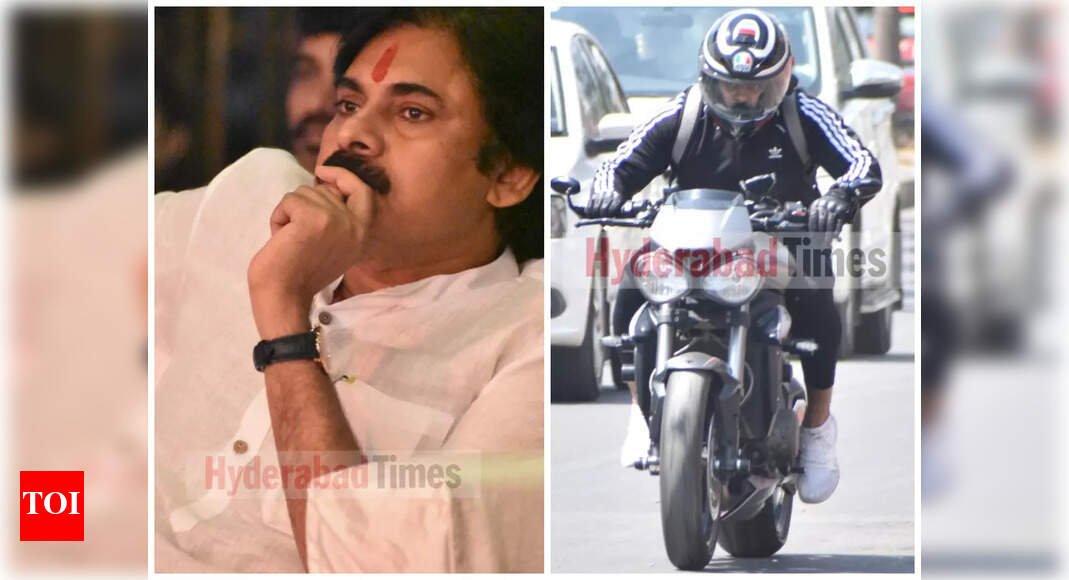 Tollywood actor Sai Dharam Tej met with a bike accident on Ganesh Chaturthi (September 10) and is currently hospitalised. With varying statements coming from the police and Mega family about his health condition and reason for his accident, fans are left worried and confused as to what is truly happening. Take a look at the timeline of events so far:
September 10
Sai Dharam Tej is heading to an unknown location on a bike with his team following him on a four-wheeler. He had previously gone to an event with Naresh's son Naveen but the two split ways after the do. At the Durgam Cheruvu Cable Bridge, the actor skids on a bike while overtaking an auto and has a serious fall at 7:30 PM. He is immediately rushed to a nearby hospital.

After checking basic vitals and injuries, he is shifted to another hospital. His family, including Pawan Kalyan, Surekha Konidela, Allu Aravind, Vaisshnav Tej, Varun Tej, Niharika Konidela and friend Sundeep Kishan rush to see him. Madhapur police confirm by midnight that the actor wasn't under the influence of alcohol and had skid on mud. Allu Aravind provides a statement on behalf of the family that the actor is in ICU and will recover soon.
September 11
Doctors release health bulletin that Sai Dharam Tej is stable yet under assisted respiration in the ICU. He has sustained soft tissue injuries and a collar bone fracture. Chiranjeevi, Ram Charan and Upasana Konidela are spotted visiting the hospital. Chiranjeevi assures fans that the actor only has 'minor injuries and bruises' and that there's 'absolutely NO cause for Concern or Anxiety (sic)'.
Despite no official police confirmation yet, cause of accident is speculated to be rash driving. Industry friends like Lakshmi Manchu urge fans to stop spreading 'rumours'. After examining CCTV footage, cops file cases under Section 279 and 336 for rash driving, endangering human life and personal safety of others. A case is also registered under 186 Motor Vehicle Act. Cops confirm his helmet had prevented him from serious head injuries.
Prakash Raj, Srikanth, Vishnu Manchu, Lakshmi Manchu, Jaya Prada also visit him at the hospital. Actor Naresh releases a statement clarifying he had never claimed the actor was speeding or racing at the time of the accident. He's called out for being insensitive to the situation.
September 12
Doctors release a statement that a procedure for Sai Dharam Tej's collar bone fracture was completed. Cops reinstate that the accident took place due to 'overspeeding and recklessness'. They tell media that he was driving at an average speed of 75 kmph on a road where the speed limit is 30-40 kmph. It is also revealed that the actor did not have the valid license required to drive the sports bike as he had a permit only for light motor vehicles. The bike is also not registered on his name, it's registered under Bura Anil Kumar, a resident of LB Nagar. Allu Arjun is spotted in Kakinada while shooting for Pushpa, fans wondering why he hasn't visited Sai Dharam Tej yet get an answer. Gopichand, Maruthi, Allu Bobby and Deva Katta visit the actor at the hospital.
September 14
Reports state that GHMC imposed a fine of Rs 1 lakh to a constructor company for the sand that Sai Dharam Tej skid on. A medical bulletin from the hospital states that Sai Dharam Tej is stable and is being weaned off respiratory support. He will continue to remain in hospital with his health being monitored.
September 16
Allu Arjun returns back to the city after shooting for Pushpa and immediately rushed to the hospital to meet Sai Dharam Tej. He inquires about his health and leaves after staying there for a while.
September 18
When Ram Charan is asked by Nagarjuna about Sai Dharam Tej's health on Bigg Boss Telugu, he says, "By God's grace he's doing well and recovering fast. We want him to take his time to recuperate because everything else can wait. There's absolutely nothing to worry about."
September 19
The latest health bulletin states that he has regained consciousness and ventilator support has been removed. 'He is breathing on his own and doesn't require any life support,' it reads. He will continue to be under medical supervision.
September 22
Chiranjeevi releases the trailer of Sai Dharam Tej's next film, Republic. Sharing the trailer on social media, he wrotes, "Sai Dharam Tej is recovering quickly. Republic will release on October 1 as per his wishes. Your acceptance, love and affection are his protection."
సాయి ధరమ్ తేజ్ త్వరగా కోలుకుంటున్నాడు. రిపబ్లిక్ చిత్రం అక్టోబర్ 1 వ తారీఖున విడుదల చేస్తే బాగుంటుందన్న తన కోరిక మే… https://t.co/OM6cN9bZCb

— Chiranjeevi Konidela (@KChiruTweets) 1632286082000
September 25
Pawan Kalyan attends the pre-release event of Republic, which will hit screens on October 1. The actor-politician contradicts every statement made by the police department and Mega family so far. "It's said he skid because he was driving irresponsibly. While I don't believe that's true, there are many incidents that plague this country that need to be talked about. Tej is still in a coma and hasn't opened his eyes yet. He is not the one you should be talking about though," he says at the event, leaving fans confused about Sai Dharam Tej's health condition. He also claims the actor was driving only at a speed of 45 kmph.
AP Government ticketing issue
At the same event, he calls out the AP government apart from Mohan Babu for remaining mum regarding the on-going ticket prices issue. "Over one lakh people depend on this film industry every day. I don't mind if someone gangs up on me but please speak up if the film industry is targeted. This goes for my brother too who has a soft heart, which is why he pleaded with the AP government instead of demanding. But the time to be nice has passed. I also urge Mohan Babu to speak up at a time like this. To be a silent spectator to it all will mean there'll be no one left to stand up for you when the time comes," he says.
Mohan Babu pens an open letter and replies, "My long-time friend and brother Pawan Kalyan, you are younger than me so I will address you as 'nuvvu'. There's nothing wrong with what you've said. I am glad you addressed me after so long. But the MAA elections are currently in progress and my son Vishnu Manchu is standing for the post of President, which you know very well. After the elections are done on October 10, I will answer your questions. But before that, I hope you cast your vote to my son at these elections."

To My Dear @PawanKalyan https://t.co/xj1azU3v8B

— Mohan Babu M (@themohanbabu) 1632651230000
The Telugu Film Chamber of Commerce also released a statement that reads in its entirety:
The Telugu Film Industry had approached the Government of Andhra Pradesh to guide us through the Pandemic and various other issues.
Upon the invitation of the Honourable Minister of Andhra Pradesh, Sri Perni Nani, representatives of The Telugu Film Industry met and expressed their concerns about various issues being faced by TeluguFilm Industry. We are immensely grateful to the Government, under the leadership of Honourable Chief Minister, Sri Y.S. Jagan Mohan Reddy garu for patiently understanding and positively responding to all our concerns and assuring us that all our concerns will be favourably addressed in the near future.
Due to the current situation in the Industry which has suffered the onslaught of the division of Our States, the Pandemic and other Issues, our Industry is at the worst possible situation. Various individuals have expressed their views, opinions and anguish on different platforms. These are not the voices of the Industry as a whole. We wish to reiterate that the Apex body of our Industry is the Telugu Film Chamber of Commerce in both the Telugu States. We have always been supported by our Governments over the years. Without their support we will not be able to survive.
Thousands of people and their families who are dependent on this Industry have been suffering since March 2020. At this juncture we require the support of our Leaders & Governments to be large hearted and extend their continued support to us.
The Telugu States of Andhra Pradesh & Telangana are the two eyes of our Film Industry and both our Honourable Chief Ministers have been proactive and always extended their encouragement & support to us. Seeking their continued blessings & support.
Narayandas Kishandas Narang, President