Theatre gets flooded in Hyderabad
1 min read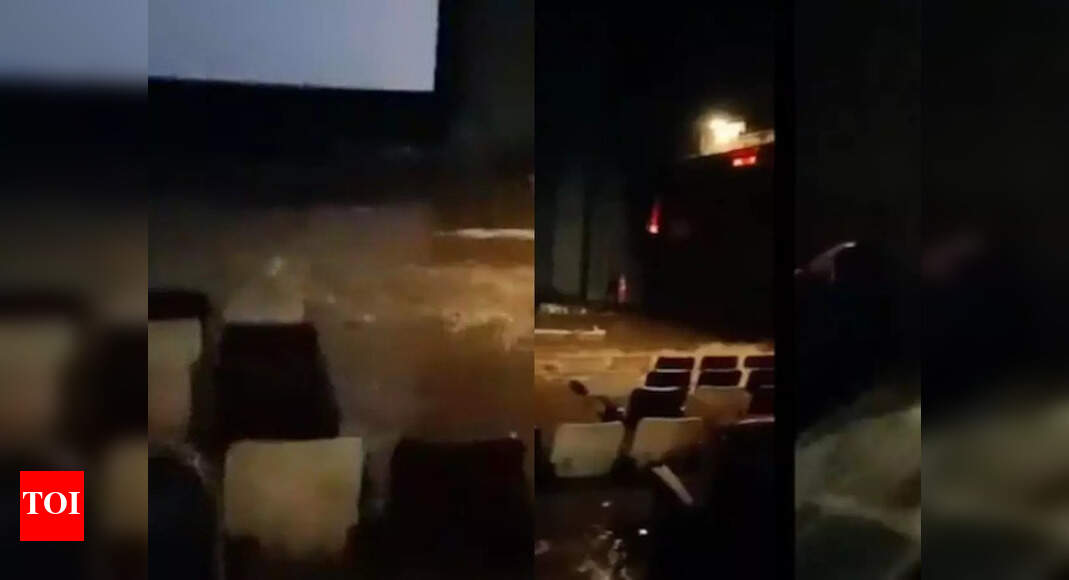 Many parts of Hyderabad city were hit by heavy rains yesterday (October 9). Many colonies were completely waterlogged and people were spotted struggling to get water out of their places in some low-lying areas. Reports state that the Dilshukh Nagar area was more hit by the rains causing severe problems to its people.
Not only the residential places, but the heavy rains flooded into cinema theaters too in Saroornagar. Yes, you heard it right, 'Asian Shiva Ganga Theater' was completely submerged by heavy floodwaters.

The video is currently going viral on social media, where the rainwater is seen rushing and dashing into the chairs and screen of the movie theater. On the other hand, the theater wall collapsed due to heavy water, and around 30-40 bikes that were parked were also reportedly washed away, reportedly said the bike owners, whereas theater management isn't responding to their pleas to complain a few.

The report also suggests that GHMC officials who inspected the theater on Saturday morning asked the management to clear the wall debris with JCB and pull out the vehicles stuck beneath it.

The Hyderabad Police also alerted the city people and have warned them to not step out of their houses without any emergency reasons as heavy rains are likely to hit the city again.