Thousands of farmers reach Muzaffarnagar for mega rally
1 min read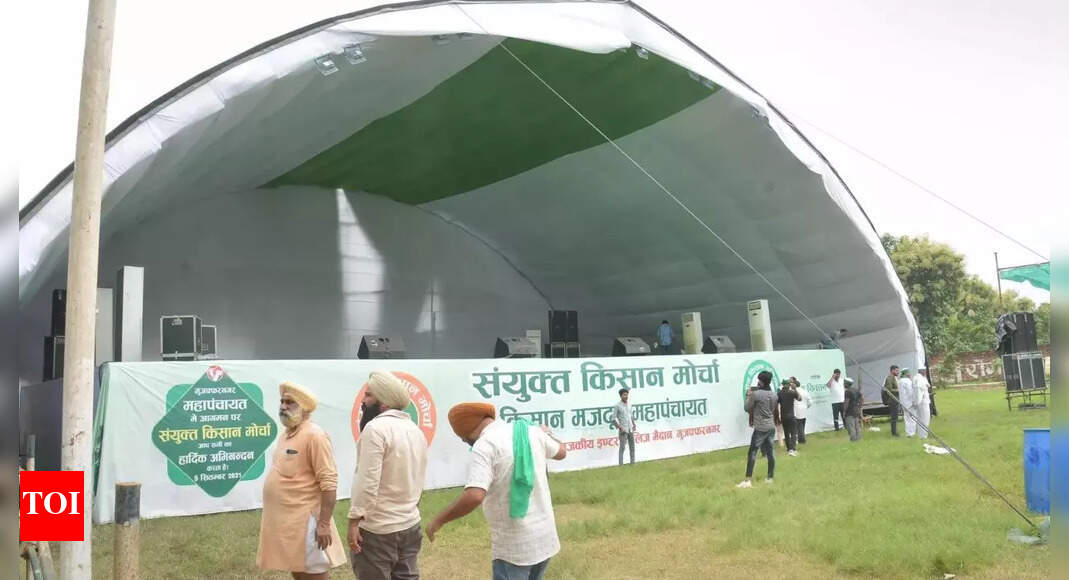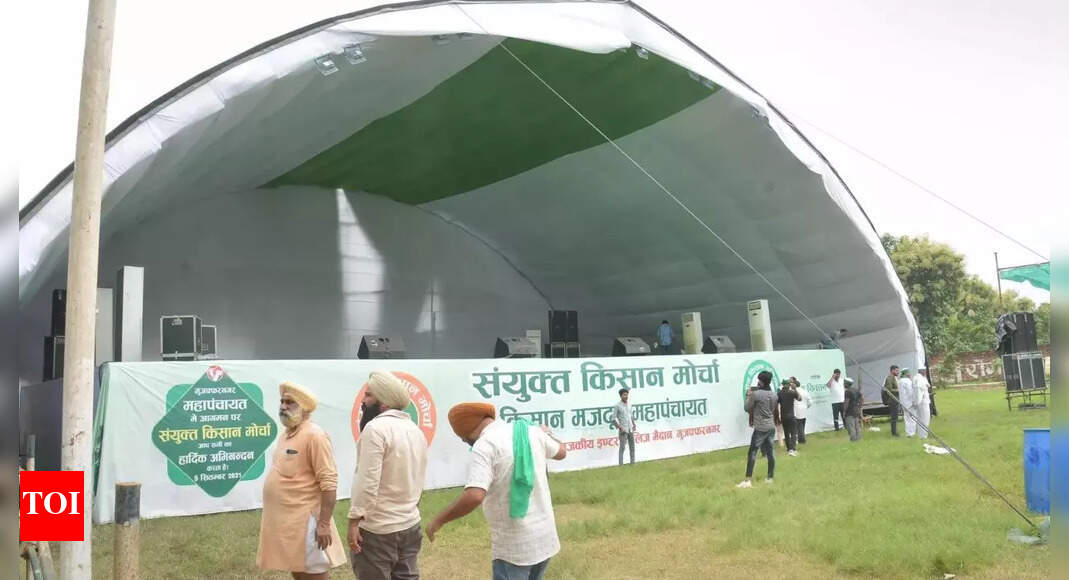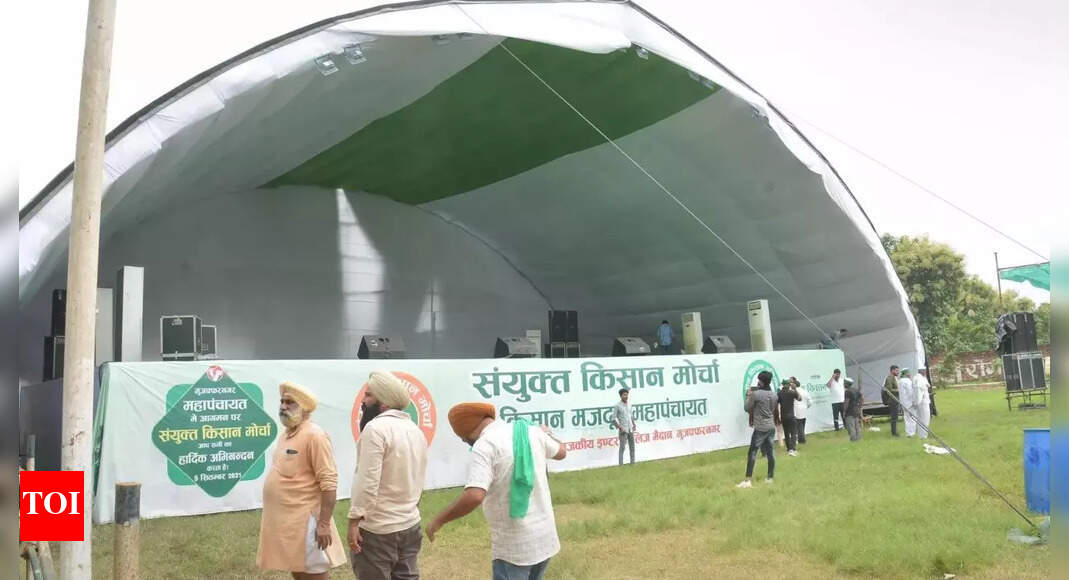 MUZAFFARNAGAR: Farmers on all kinds of vehicles — from several UP districts as well as from other states — began to reach Muzaffarnagar earlier this week for the Kisan Mahapanchayat to be held on Sunday.
On Saturday, more than 10,000 farmers from Agra region managed to dodge the local police and travelled through different routes — particularly the smaller village roads — to reach Muzaffarnagar by evening. Police and local intelligence officers had been putting pressure on them not to leave for the event, they alleged.
Samyukt Kisan Morcha has, meanwhile, arranged over 200 buses to ferry farm association workers from Bihar, Bengal, Odisha, Karnataka, Kerala, Maharashtra, Andhra Pradesh and Tamil Nadu to Muzaffarnagar. Senior members of Bharatiya Kisan Union (BKU) claimed 50,000 farmers left for the city venue from Rajasthan and Haryana on Saturday afternoon.
BKU (Charuni) Haryana chief Gurnam Singh Charuni on Saturday claimed around 1 lakh farmers from the state will attend the mahapanchayat, which he said would be fitting reply to Haryana CM Manohar Lal Khattar's claim that only Punjab farmers were protesting.
Muzaffarnagar's five main gurdwaras have opened their doors for the farmers and began offering their services with langar facilities on Friday.
Meanwhile, six companies of provincial armed constabulary (PAC) and two companies of RAF other than police forces from various districts have been deployed here for the event.