Varun: Wish to get out, work more in 2022
5 min read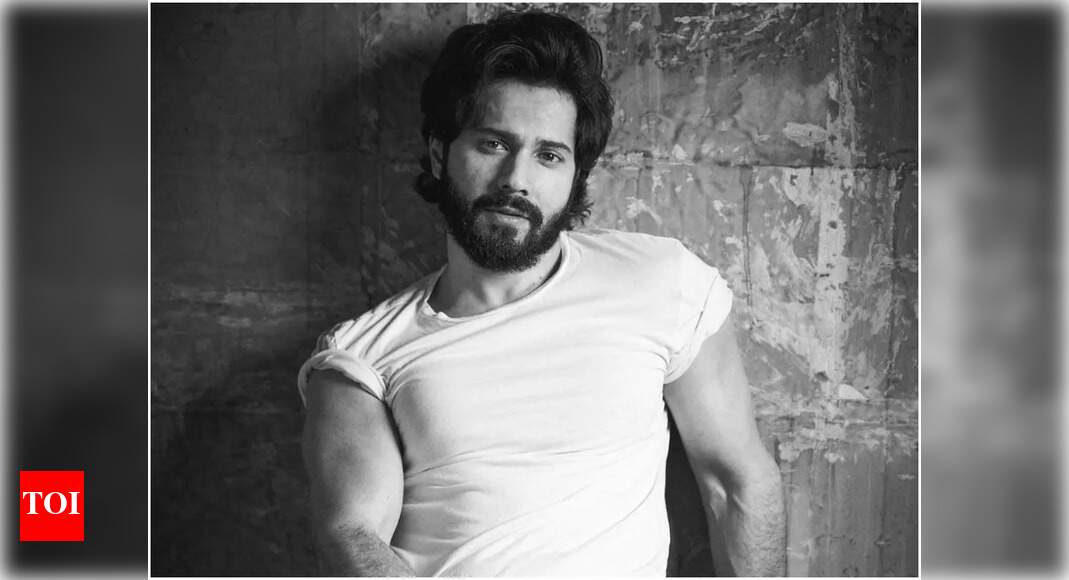 For Varun Dhawan, 2022 is a special year for several reasons. To begin with, he's completing a decade as an actor and a year of marriage. He's also at an interesting point in his professional journey where he's eager to experiment and break new ground with every passing film, and if all goes well, even make his debut on the digital platform. In a chat with BT, he spoke about all of the above and more. Excerpts:
In the last decade, we have seen you deliver several noteworthy films and memorable performances, how do you see 2022 unfold for you?
I feel most of last year was spent completing films that had either already started or were committed to. A lot of people were forced to stay home, and I was one among them. This year, hopefully I should be able to do a lot more work and be on the sets doing what I love the most — shooting films. With COVID cases escalating again, it's going into that zone where you will have to deal with things, but hopefully, work should not stop this time. I wish to get out and work a lot more. Today, I have become more selective about my professional choices, but let's see if that makes a difference.

You have two releases lined up this year, Bhediya and Jug Jugg Jeeyo. The medium of release is fast becoming fluid where a film, originally planned for a theatrical release opens on a digital platform. Does that bother you as an artiste?
As human beings, any change will bother us initially, but all changes are not necessarily bad. Times have proven that both mediums can co-exist. Sooryavanshi and Spiderman: No Way Home have proved that when there is something exceptional and compelling, the audience will rush to theatres. I do feel that cinema, as it is, has gone through many changes and people's choices have also changed a lot. Today, you have to give the audience something massive and different, something solid to come into theatres. Mass film hai toh theatre mein chalegi is not how things are working evidently. OTT platforms are a constant for now and they're definitely here for the future. As an actor, it doesn't bother me where my films release. When you're not ready for it, it might bother you a bit. But in the changing scenario, every movie getting off the ground is being made with the thought that it could release anywhere — on the big screen or the flat-screen in your house. We can no longer pre-decide that yeh picture toh idhar hi jayegi. And it's okay as long as you reach your target audience. We have to make do with the fact that there was a pattern of release which has now changed. It doesn't matter where a film opens as long as the work is mounted correctly. The idea is that wherever these films release, people should be able to enjoy them. Of course, we wish to see both Bhediya and Jug Jugg Jeeyo opening in theatres. Today, the notion about what works in theatres is changing. Also, the theatrical business is moving towards becoming extremely binary where the big hits will be humongous and the ones that don't do well, will be left far, far behind. In these times, films and their underlying thought have to be universal. That is the aim with which I approach every film now.

With several leading actors opting for planned digital debuts, we'd like to know if you also have something in the works that will mark your foray into the OTT space this year?
Let's see… is all I can say right now. I am really not in the capacity to say anything more because so many things were planned and are being planned, but this pandemic can move things around as we all have seen. So, right now, even jokingly I can't make any announcements. Besides, I am contractually bound to not break any news at the moment.

You shot two films in the midst of the pandemic. Do you find the way of functioning in the new normal challenging?
The greatest challenge today is to battle the risk at which you put your health when you step out to work. Everyone who is getting out of their homes is putting themselves at risk because all of us will, in some manner, be surrounded by people. Coping with that part is difficult and thinking of ways to stay healthy while shooting today is a challenge. But having said that, I am exceptionally eager to get back to a set and start shooting. I am raring to go. The pandemic and the time I have seen in the last year has made it so clear to me that this work is what I love. I love cinema and I love being on a set and doing my work. In the last year alone a lot of content has been consumed across the spectrum — domestic and international. I think there will always be something new out there. So, we have to do our best to protect our theatres at this time and put out the best we can on OTT because the world is watching us.
Have the last two years given you the time to introspect and zero in on what you'd like to focus more on in the time ahead?
I've done a lot of introspection in the last two years with the worlds of cinema that I have seen here. The older I get the more variety I want to give a shot to. I want to try and explore things. When you see both the films that I have this year, I do hope that you can see the range that I can deliver and the work doesn't disappoint the audience. It is challenging to be in this business today but then, what's not? There's no point otherwise. I perform the best when there is chaos around me. I perform the best when there is uncertainty in the air, and when I am not at ease. I don't like getting complacent. I don't feel comfortable sitting in one place. I want to go out there and tell people that this is not it. There is a lot more left in me. Wait for it.