Why Osama bin Laden's niece was waving pro-Trump banner in Geneva
2 min read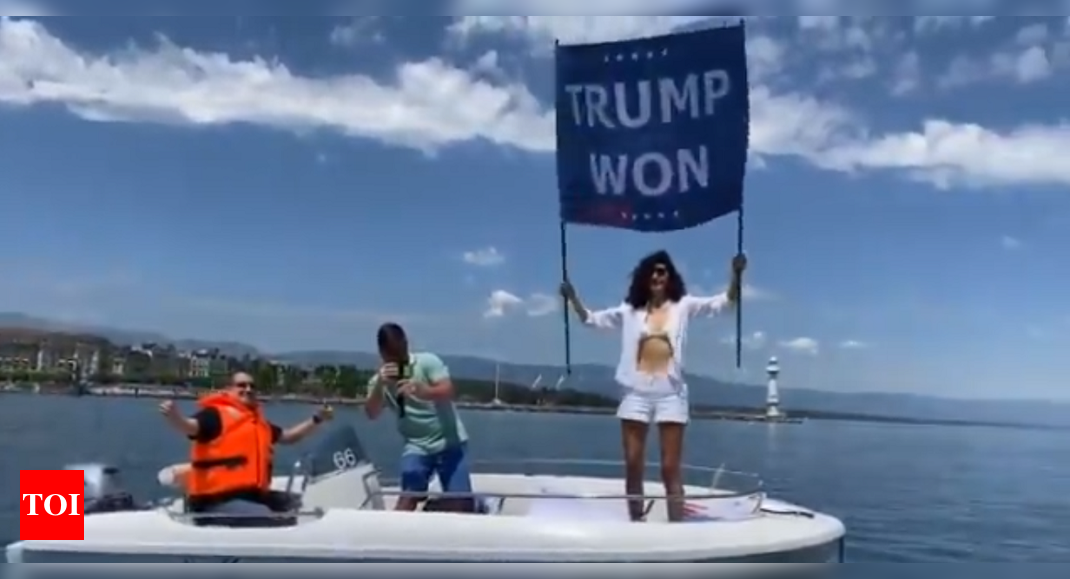 NEW DELHI: The niece of 9/11 mastermind Osama bin Laden was pictured waving a flag that said "Trump won" on a lake outside the villa where President Joe Biden and Russian President Vladimir Putin met on Wednesday.
Noor bin Laden is a supporter of former President of the United States Donald Trump.
"Though I have largely kept to myself since the tragic day of 9/11, I can no longer stand by and watch as America burns. A supporter of President Trump since his campaigning days of 2015, I felt compelled to speak up ahead of the 2020 elections, the most consequential in America's history," she wrote in her blog.
The supporters of the former US president have rejected the results of the 2020 US presidential elections won by Joe Biden.
Trump's supporters maintain that the presidential elections were stolen from Trump through an international communist conspiracy, rigged voting machines, and electoral fraud. The allegations have been dismissed by several US state and federal agencies.
On June 15, Noor tweeted a video of her holding the "Trump Won" banner on a boat. In her blog, Noor advocated the necessity to fight for the "free world" to "save" the western civilisation from the "brink of collapse".
"Switzerland does not want the world to see this," she tweeted.
Before the police came https://t.co/zkUAsXCiKS

— Noor Bin Ladin (@NoorBinLadin) 1623780789000
Born in Switzerland to an American mother and Saudi father, Noor calls herself a "freedom-loving, Americanophile and patriot at heart".
On May 2, 2011, after over a decade-long manhunt, the US Navy SEALS killed Osama bin Laden in an operation in Pakistan's Abbottabad.